Making a House a Home: The Final Touches
LOOKING around a house, it's notthe $2,000 sofa or the oak dining-roomtable that makes it home sweet home. It'sthe little things – the African masks hangingon the wall, the beautifully framedwedding pictures on the bookshelf, theItalian glass vase above the television, thetrinkets on the fireplace mantel.These little touches are what allowpeople to bring their identity to theirhomes. While sometimes these things justseem to pile up as gifts, impulse buys andtreasures found during travels, other times,such as when redecorating or moving, theycan be hard to come by.In addition, some people prefer to decoratein a set style, rather than with ahodgepodge of items from around theworld and through the ages."TIMES have changed; now peoplelook for designer things, and a cohesiveelement that defines the design of theirhomes," said Francisco Alvarado, marketingmanager for Altea Designs (www.alteadesign.com), which has stores in thewestern suburb of Escazú (228-2014), inthe southern district of San Sebastián (227-2882) and in Terramall (518-0450), on thehighway to Cartago, east of San José."People come here looking to make acomplete environment," he said. "Theydon't just buy the couch, but also the littlearticles that play with the design."Alvarado adds that Altea does haveclients who buy just a few adornments tochange the environment of their homes.The store offers contemporary accessoriesimported from Europe – vases,lamps, curtains, rugs, glass bottles, pictureframes – in a minimalist style, with straight,simple lines and a variety of colors.FOR decorators who don't feelrestricted to one style in their home decoration,Costa Rica's variety of furnitureand decorative stores offers a trip aroundthe world.The trip begins at home. While manystores boast their imports, Congo, withlocations in the Multiplaza (201-8017) inEscazú and in Multiplaza del Este (280-0750), in the southeastern district ofZapote, prides itself on a product line thatis 98% Costa Rican.This line, which comes from morethan 160 Costa Rican artists, includesceramic dishes, red clay vases, classywooden bowls and breadboxesand vases madeout of the pejibaye(peach palm) plant.The store producedwooden plates for the FourSeasons Resort on thePapagayo Peninsula, in thenorthwestern province ofGuanacaste.Most of the itemsin Congo are morethan decoration; theycan be put to use. ButWilliam Suárez, oneowner of the family ownedbusiness, said theline between decorationand use isn't always welldefined."It's up to the imaginationwhat you can do withdifferent kinds of decorations,"he said.THE decorative triparound the world continues atthese stores:Asia Exótica (289-5569)sells decorative and useful itemsimported directly from mainland China,including the cities of Shanxi andShanghai. The store in Escazú focusesmore on items that can be used – such asCD racks, decorative dishes for fruit andjewelry boxes – rather than the typical pictureframes and vases. It also offers stoneBuddha statues and heads. Prices start atapproximately $40.Ajira (221-5490) offers a wonderful,unique collection of Arab decorativeobjects, including lamps, small tables,vases and frames. Decorative water pipesand unique Lebanese instruments can alsobe found at the store on Paseo Colón, indowntown San José.El Armario (289-3779), in Escazú'sCentro Comercial Plaza Colonial, offers avariety of decorative items in Mexicanstyle and is also beginning to carry a modernline. A sampling of its merchandiseincludes blown glass, vases, clay figurinesfrom Mexico, masks, clothes importedfrom Turkey for curtains, Mexican pewterand Belgian rugs.Atocha Muebles yAccesorios (225-1179,281-1743, www.atocha.net) offers merchandisein a tropical designfor decorating abeach or mountainhome, or a home in thecity. From eclectic candlesticksto colorfullamps to classic vases anddecorative plates andboxes, most products areimported from Europe andthe United States. Atocha'stwo stores – in Los Yoses,east of downtown San José,and in Plaza Itskatzú inEscazú – also offer hypoallergenicmaterials imported fromEurope. Prices start at $10.Muebles England (228-5151, www.ifcmuebles.com),in San Rafael de Escazú, offersvarious styles of lamps and pictures,starting at $80.LifeStyle (201-8424, www.lifestyle. co.cr), in Guachipelín,Escazú, offers high-end stylishclocks, colored glass, simple pictureframes, lamps, simple but unique vases andother decorative items. While the majorityof merchandise is modern, the store aimsto offer a variety for different tastes.Other stores offering decorative itemsinclude: Bo Concept (231-2725, www.boconcept.com) in the western San José districtof Pavas; Habitat Muebles (288-0191)in Guachipelín; and Artemármol (289-9595) in Escazú.

You may be interested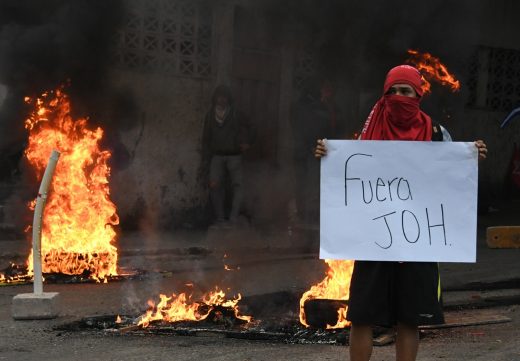 Central America
802 views
Honduran opposition protesters take to the streets
Noe Leiva / AFP
-
December 15, 2017
Supporters of the leftist opposition in Honduras blocked streets in various cities around that country on Friday, despite political repression,…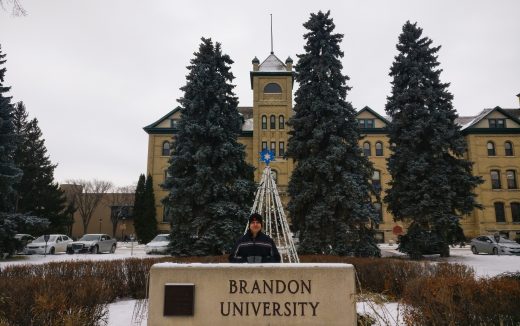 Please Send Coffee!
1886 views