Action Still Solid on Both Coasts
NOT muchchange since lastweek's report, withsolid action on bothcoasts continuingthrough last weekendand no letup insight.At Barra Colorado,on the northernCaribbean coast,Río Colorado Lodgeowner Dan Wisereported that Bruce Mackey and daughtersRachel and Anna extended their jungleadventure tour through the Tortuguerocanals to fish for a day, after walking thebeach to see the green turtles nesting."At 4:45 p.m., Bruce hooked andboated an 80-pound tarpon and got him tothe boat in 20 minutes flat," Wise said."But it was a close call, as they wereabout to be our first customers NOT toboat a tarpon since late March."While at Samay Lagoon, they saw alocal fisherman with a live turtle tied tohis boat, heading to town to sell it formeat. The big turtles are protected by law,and after Wise threatened to turn him in,the fisherman released the turtle.Wise also reported that David Keller,John Loos and Paul McKean, all fromNaples, Florida, on a one-day trip July 14jumped 30 tarpon and boated 12, and onthe following day Alabama attorney LutherGatrell jumped 12 and boated four witha fifth lost at the boat due to hook failure.Howell Riggs, on his seventh trip tothe lodge in as many years, along withRobert Ford and two other Alabama fishermen,jumped 12 and boated three latelast week, Wise added.On the northern Pacific coast, WhiteMagic captain Forrest Zielke in two daysfishing out of Flamingo raised 21 sailfish,with nine caught and released, along withfour dorado and some small tuna.Zielke reported their biggest catch wassouth of Cabo Vela, where they boatedand released a 500-pound blue marlin,along with nine sailfish and four dorado,over several days fishing that area.In the Quepos area, on the centralPacific coast, Dennis Arnold reported thatthe Reel Deal and Carib Sea, in eightdays, released 34 sailfish and caught 26tuna, three wahoo and six dorado.Arnold added he had a report lastweek from Dennis Bradick, who made afloat trip on the Savegre River last weekand in three days released 36 machacasand eight snook, fishing a four-weight flyrod. During one of their fights with asmall machaca, a 30-pound snook crashedthe machaca – obviously no contest on thelight tackle.Joan Vernon reported that dates havebeen set for the 10th anniversary of theCentral America Presidential Challengetournament in 2006. The three-nationcompetition is scheduled to begin in CostaRica, with fishing April 21-23, based atthe Guanamar Hotel in Playa Carrillo, onthe northern Pacific coast. The Venezuelainstallment will be held Oct. 12-14, andthe Guatemala one Nov. 17-19. For moreinfo, contact Joan at pezvelajv@aol.comor visit www.preschallenge.com.For more info on fishing or assistancein planning a trip to Costa Rica, contactJerry at jruhlow@costaricaoutdoors.comor visit www.costaricaoutdoors.com.

You may be interested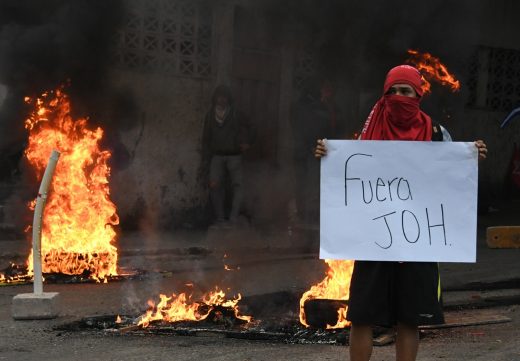 Central America
463 views
Honduran opposition protesters take to the streets
Noe Leiva / AFP
-
December 15, 2017
Supporters of the leftist opposition in Honduras blocked streets in various cities around that country on Friday, despite political repression,…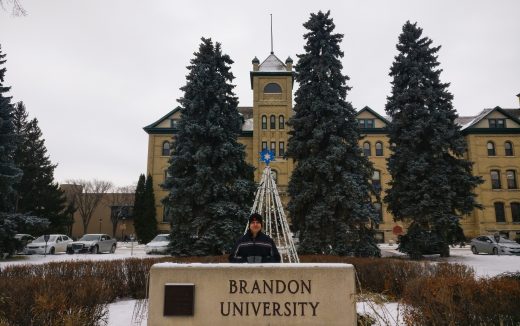 Please Send Coffee!
1563 views