Action Dynamite Across the Board
THROW a dartat a map of CostaRica right now, andif it sticks near thewater you will findgood fishing there.The weather has alsobeen cooperating,and as of last Sundayeveryone on bothcoasts and inlandwas getting fish.The top catchreported was a 750-pound black marlin,caught and released on Saturday byMichigan angler Craig Hunter on RandyWilson's Talking Fish out of Tamarindo,on the northern Pacific coast.Richard Chellemi, who operates theGamefisher II in that area, reported astrange bite most of last week, sometimesgood in the morning and shutting down inthe afternoon, then the other way aroundthe next day. It picked up Saturday, with 21sailfish up and seven releases.I talked to Rob Gordon on his cellularmid-afternoon Sunday while he was fishinga bit south of there, off Playa Carrillo.He had gone two for seven sails with somedorado, but had to hang up suddenly whenanother sail crashed a bait.The Captain's Lair, at Playa Jacó on thecentral Pacific coast, reported that guestsJanette Vogt and family had plenty ofaction with a 50-pound roosterfish and fiveyellowfin tuna, all running 40-60 pounds.Farther south at Quepos, DennisArnold said fishing had been slow lastweek, but picked up about Friday, with twoto four sails a day and lots of tuna to 40pounds on the Reel Deal.Raul Miranda reported seven sailfishreleases for 14 up on Saturday, with lots oftuna to 30 pounds, fishing to the south outof Quepos.Veteran Quepos skipper Bill Gannontook a busman's holiday with his familyand ran south to Drake Bay, on the OsaPeninsula, where they stayed at FredMaschmeier's Ojalá Hotel. Just fishing therocks from shore, they caught some jacksand other fish – including a needlefish,unusual in Costa Rica.All the way south on the Pacific coast,Sweet Dreams skipper Bobby McGinnisfished inshore on Saturday morning andscored 15 roosters to 20 pounds and fivesnapper to 15 pounds, then went outside andgot a sailfish and some tuna. He reports fiveother boats fishing offshore the same day,all of which went three sailfish releases.In the north-central region of the country,Arenal guide Tercio Hidalgo reportsthe lake is very low, but he's still getting alot of small rainbow bass working inshorewith a fly rod or throwing small surfacelures, and some big fish trolling deep.And there is just no letup in the tarponaction at Barra Colorado, on the northernCaribbean coast, with clear blue skies andflat seas.Russell Moore brought son Andrewdown from Sarasota, Florida, on a high schoolgraduation trip. In two days fishingwith veteran Río Colorado Lodge guideLuis Pérez, they jumped 20 tarpon in theriver mouth, just inside the breakers, boatingthree their first day. On their second day,they went outside and jumped six more,boating three of those, for a total of 26hooked and six boated and released, withseveral of the fish exceeding 150 pounds.For more info on fishing or assistancein planning a trip to Costa Rica, contactJerry at jruhlow@costaricaoutdoors.com.

You may be interested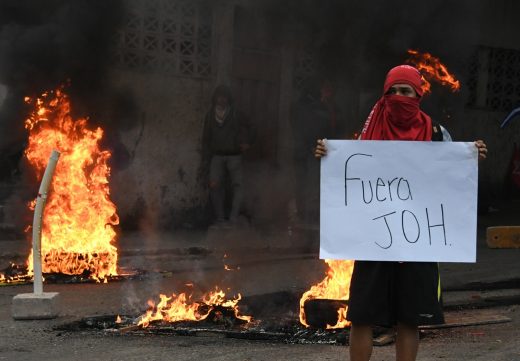 Central America
813 views
Honduran opposition protesters take to the streets
Noe Leiva / AFP
-
December 15, 2017
Supporters of the leftist opposition in Honduras blocked streets in various cities around that country on Friday, despite political repression,…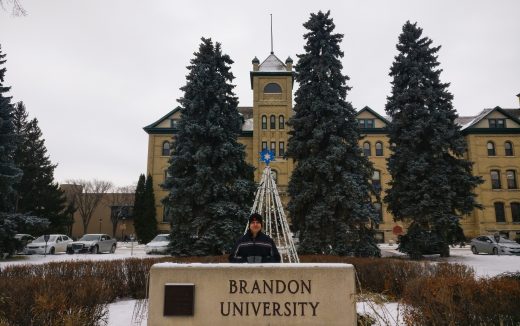 Please Send Coffee!
1888 views