Quilts Made in Costa Rica to Be Exhibited in U.S.
THE Costa Rican-North American CulturalCenter (CCCN) in La Sabana, in western SanJosé, last week hosted a quilt exhibit entitled"Colors and Shapes of Costa Rica." Open to thepublic for just one short week, the exhibit, ajoint effort by 59 Costa Rican women, included59 quilts, all 24 by 24 inches or smaller.The women are preparing for a U.S. tourlater this year to Sioux City, Iowa, Sept. 15-16,and Houston, Texas, Oct. 23-30, for theInternational Quilt Festival, where they will beparticipating in a special exhibit. The pre-tourexhibit in San José was the idea of project coordinatorCarolyn Underwood.The U.S. tour stemmed from the efforts ofTomme Fent, chairman of special exhibits inthe Sioux City Samplers Quilting Guild. In fall2003, she began looking for a way to reach outto the large Spanish-speaking community inSioux City. She posted a message on a quiltingWeb site and was eventually connected toCarolyn Underwood.Underwood is from Texas, but has lived inCosta Rica for 13 years. In the small town ofRancho Redondo, in the hills above Guadalupe,northeast of San José, where Underwoodresides, she shared her love of quilting, a skillshe acquired only five years ago, with otherwomen in the town by teaching them how toquilt.Most of the women are very poor and haveless than sixth-grade educations. When theywere asked to contribute to the U.S. exhibitand couldn't afford the necessary materials,the Sioux City Samplers Quilt Guild sent 400pounds of quilting materials, giving theRancho Redondo women an "opportunity theynever would have had," Underwood said.Seventeen of the 59 quilts in the exhibit andfour of the 15 women going to the UnitedStates with the quilts are from RanchoRedondo."The exhibit is a cultural exchange betweentwo countries, and all economic and educationlevels are involved," Underwood said.Women from San José, the western suburbof Escazú, and small rural towns similar toRancho Redondo have also contributed to theproject. But perhaps the most unique and interestingfact about the exhibit is that the themewas not preplanned. The women could havequilted absolutely anything, yet all 59 women"expressed how they feel, what they see, andhow they love Costa Rica" in their work,Underwood said.She added that all of the women workedvery hard on their quilts. It took Underwood ayear to complete her quilt, which she says shewas still sewing as it was being hung in the culturalcenter for last week's exhibit.One of the Costa Rican women, CarmenMata, passed away before finishing her quiltentitled "Guanacaste Tree." The piece wascompleted by Mata's friend, Damaris Solín,and will be included in the U.S. exhibit.Underwood personally purchased planetickets for the women of Rancho Redondo –who have never had the opportunity to leavetheir town – to travel to the United States fortheir quilting tour. Anyone interested in makinga donation toward the women's plane tickets,food, lodging and spending money may contactUnderwood at 229-9900.

You may be interested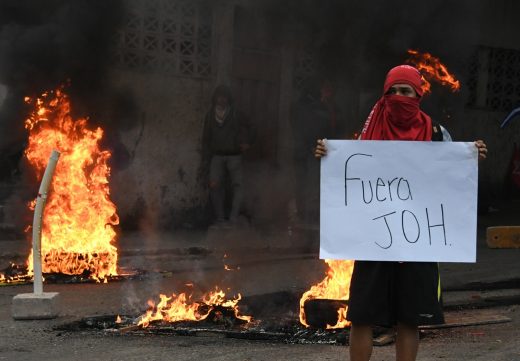 Central America
811 views
Honduran opposition protesters take to the streets
Noe Leiva / AFP
-
December 15, 2017
Supporters of the leftist opposition in Honduras blocked streets in various cities around that country on Friday, despite political repression,…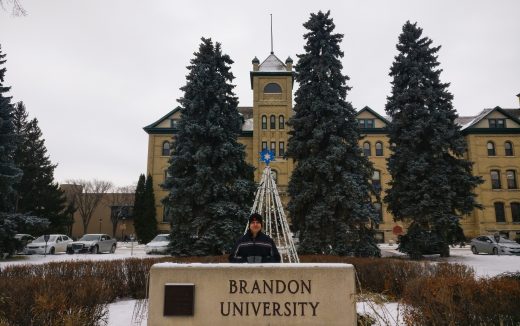 Please Send Coffee!
1888 views