On U.S. Student Visas, English-language Services
How can I gostudy in theUnited States?From short termexchange programsto post-doctoralfellowships,educational opportunitiesabound inthe United States.These opportunitiesare open toU.S. and non-U.S.citizens alike, but non-U.S. citizens mustobtain a student visa to begin their studies.There are three types of student visas:F for students, J for exchange visitors, andM for vocational training. The type ofprogram you select for your studies willautomatically determine which visa youwill require.One of the most important things youcan do to ensure you will arrive in timefor the start of your educational programin the United States is to plan well inadvance, not only for the academic part,but also for the visa process.Potential students must first apply andbe accepted to an educational program ata U.S. institution well in advance. Onceyou have been accepted into a university,vocational or other educational program,the institution will provide you with aStudent and Exchange Visitor InformationSystem (SEVIS) form (either an I-20 orDS-2019) that indicates which type ofvisa you will require.Essentially, the student visa is the laststep in the process, and the embassy wishesto make that last step as easy as possible.The United States has always welcomedforeign students and exchange visitors,and values the contributions theymake to the country.Because of this, the U.S. governmenthas worked hard to limit delays in student-visa processing. Student-visa interviewsare granted on an expedited basis,meaning that if the date you are givenwhen you request an interview falls afterthe date your studies begin, you shouldcontact the consular section to requestan earlier appointment. Send a fax to220-2455, clearly marked "STUDENTVISA APPOINTMENT" on top, and wewill schedule an appointment as soon aspossible.At the visa interview, you will berequired to submit the SEVIS form, alongwith the visa application form. You mustalso demonstrate you can pay the tuition,and the intention to return to Costa Ricaat the end of your studies. Students on Fvisas who hope to pay their tuition byworking part-time during their studiesshould realize that authorization to workis very limited.When considering studying in theUnited States, keep in mind that a limitednumber of scholarships to pursue aMaster's degree in the United States areoffered through the Fulbright Program, aneducational exchange program administeredby the embassy. The Fulbrightselection process begins each year inJanuary, when information about theprocess and application materials areposted on the embassy's Web site(www.usembassy.or.cr).More information and links aboutstudying in the United States are availableat www.educationusa.state.gov, or bycontacting the Costa Rican-NorthAmerican Cultural Center's EducationalAdvising Center at 207-7564.Does the U.S. Embassy offer Englishclasses?English is the most widely taught foreignlanguage in the world, chosen mostoften as the first foreign language ofstudy. The position of English in internationalbusiness, science and technologymakes it a global language. In Costa Rica,English-language skills are consistentlyrated as one of the most important factorsin getting a well-paying job.While the embassy does not offerEnglish classes, the U.S. State Departmentis committed to the teaching ofEnglish. The Regional English-LanguageOffice at the U.S. Embassy provides professionalteacher-training programs andsupports English Language Teaching(ELT) institutions and activities to promoteunderstanding of U.S. language,society, culture, values and policies.The English-language office workswith the Ministry of Public Education,the Costa Rican-North American CulturalCenter, Teaching English to Speakers ofOther Languages (TESOL) affiliates, universities,the Peace Corps, WorldTeachand other ELT institutions endorsed bythe U.S. Embassy. It provides ELT institutionswith a variety of teaching materialsand publications produced by the U.S.State Department, including textbooks,teacher resource materials, audio- andvideocassettes, visual aids such as mapsand posters, and the English TeachingForum journal in print or online. Theoffice also provides academic support andteacher-development activities, such asworkshops, presentations, satellite andteleconferences, grants for TESOLInternational, and consultations on ELTrelatedtopics.The English Language Fellow programis a short-term program funded bythe U.S. State Department and administeredby World Learning/School forInternational Training. The programplaces experienced teacher trainers andrecent Master's-degree graduates at universities,teacher-training institutions,ministries of education, binational culturalcenters and other language institutions for10-month assignments. Fellows conductspecial projects in teacher training,methodology, curriculum developmentand needs analysis.The English Language Specialist programrecruits U.S. academics in ELT andApplied Linguistics for short-term assignments(two to six weeks) overseas or asspeakers for video- or teleconferenceswith overseas audiences. Specialists maywork on curriculum projects, teachertrainingseminars, textbook development,English for Special Purposes, programevaluation or other well-defined short projects.In the past couple of years, theembassy has hosted a number of specialistswho worked closely with the Ministryof Public Education and other institutionson their English-language programs andparticipated in national conferences forteachers of English.If you have questions you would liketo see addressed in future columns, contactthe U.S. Embassy at askembcolumn@usembassy.or.cr.

You may be interested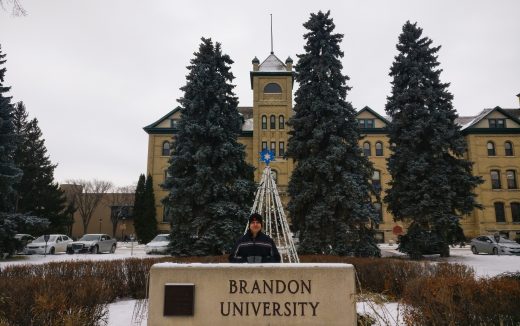 Please Send Coffee!
326 views