Studio Metallo: Jewelry Making the Italian Way
TUCKED away in Barrio Escalante, aneighborhood just east of downtown SanJosé, is a studio where budding artists arelearning centuries-old techniques fromFlorence, Italy. They're not painting orsculpting – at Studio Metallo, jewelrymaking is the craft at hand.Working in .925-quality silver, studentslearn jewelry-making techniques by creatingtheir own necklaces, earrings, bracelets,cufflinks and key chains as theyprogress through the school's levels.Studio Metallo opened last Septemberwith a small beginner class. Currently, theschool offers three levels, nuovo venuto(newcomer), aprendista (apprentice) andintermedio (intermediate) – names takenfrom Italian – and has 75 students, directorVivian Bagnarello said.THE studio was born from a fusion oftalents. Teacher Damaris Ortuño, whostudied jewelry making in Florence, Italy,is one of four teachers and also StudioMetallo's in-house artist. The building'stop level houses Ortuño's workshop, whereshe and her assistants create elaboratepieces to show at museum exhibits.An architect by trade, Ortuño spent sixmonths in Florence, Italy, at an intensivejewelry-making workshop, and loved it somuch she decided to change careers."I like designing jewelry because Ihave complete control over everything,"Ortuño said. "In architecture, designdepends on a lot of people. Metals are different.You can do anything. It's a form ofinvention."HEADING the administrative backboneof the school is Vivian Bagnarello, anadministrator with university experience.Bagnarello said she hopes to make jewelrymaking a university curriculum inCosta Rica, giving students the option tograduate from Studio Metallo with adegree."There are few jewelry makers here inCosta Rica, and they don't come out inpubic light – they work anonymously,"Bagnarello said. "Designing jewelry canbe a formal career. We want people to beable to make a living doing this."CLASSES have a maximum of 12 students,which allows teachers to pay individualattention to each project.Students don't use models to maketheir jewelry; rather, they are required todesign their own pieces. Level One focuseson drawing as well as the "lost wax"technique of making a wax mold that islater filled in with silver. Wax is easy tomold, making it a good learning tool,teacher Sue Richter explained.Pieces can be accented with quartz andagate native to Costa Rica or other, importedstones.STUDIO Metallo provides each studentwith a work station stocked with allthe necessary tools to create jewelry,including pliers, clips, tweezers, hammersand a small propane and oxygen torch toheat and mold silver. For those who wantto work at home, the tools are also for salein Studio Metallo's small store.The studio attracts students from allwalks of life, ranging from professionals tostay-at-home parents, teenagers to retirees."People take the class because theywant to de-stress and have a distractionfrom daily life," Richter said. "It's a mixture,which makes for a nice social environment.You get more out of class."Maricela Cruz, a level-three student, isamong several students who have soldsome of their pieces."It's a very personal art, because someoneelse buys it and puts it on their body;it's a connection. I never imagined I wouldlike it so much," she said.Richter said anyone can learn jewelry makingtechniques "as long as you havesome patience and good eyes or a goodpair of glasses."CLASSES meet once a week for threeand a half hours. Each level lasts 16 weeksand costs $460, which includes 50 gramsof silver, an apron and use of all necessarytools.Studio Metallo also offers occasionalworkshops with visiting artists. Argentineandesigner Silvana Chiavetti will leada workshop open to the public July 25-29at San José's Hotel Corobicí.For more information, call 225-1570 or281-3207, visit www.studiometallo.comor e-mail info@studiometallo.com.

You may be interested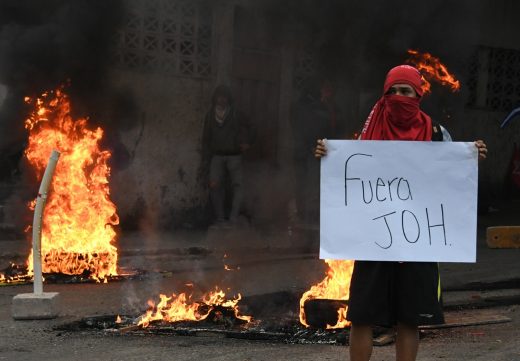 Central America
813 views
Honduran opposition protesters take to the streets
Noe Leiva / AFP
-
December 15, 2017
Supporters of the leftist opposition in Honduras blocked streets in various cities around that country on Friday, despite political repression,…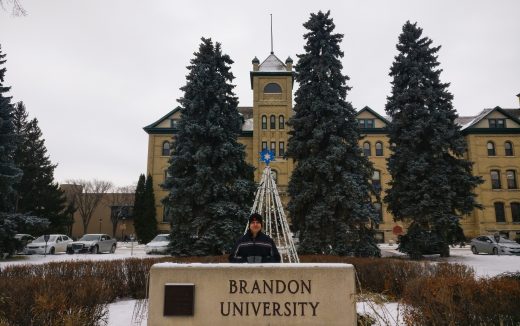 Please Send Coffee!
1888 views