El Aguacate Offers Innovative Menu, Great View
RESTAURANTEEl Aguacate –the avocado pear –is well named, asthis delicious fruitis one of the stapleingredients used inthe imaginativemenu. This is aperfect place for aleisurely lunch ordinner in a peacefulcountry setting.You'll find therestaurant in thesmall hamlet of La Trinidad, on the oldroad between Piedades de Santa Ana andCiudad Colón, southwest of San José.Surrounded by an orchard and tropicalgarden, the aquamarine-tiled dining terraceis unpretentious, and the simple pinefurniture, terracotta lamps and flowerpotsare compatible with the casual ambience.The daytime view across the valleybecomes a tableau of twinkling lightsafter dark.IT was a balmy evening when a partyof five of us arrived for dinner. Gustavo,our waiter, was polite and attentive, and atour request turned down the Asian-fusionworld music. The word "fusion" seems tobe all the rage these days, and includesthe blending of exotic flavors when referringto the culinary arts. El Aguacate, invogue with trendy names, offers "tropicalfusion nouvelle cuisine costarricense."The trilingual menu in English,Spanish and German consists of four differentsoups and the same number of coldappetizers. We sampled the colorful Aztecsoup made from fresh tomatoes; it containedchunks of avocado and whitecheese, and was topped with fried tortillachips. It was delicious, as was the creamypumpkin soup flavored with a light touchof ginger.Cream of green plantain soup andsweet potatoes with fresh basil, nuts andParmesan both sounded tempting.However, we passed on these and shareda hearts of palm, lettuce and carrot saladwith an orange and toasted sesame seeddressing. The veggies were fresh and theportion generous, as were the sesameseeds, but the flavor of the orange washard to detect. At a neighboring table, adiner was enjoying an avocado stuffedwith sweet corn, tomato and onion andcovered in a basil sauce. It certainlylooked like an excellent choice.MAIN courses included a good selectionof vegetarian dishes, fish, chickenand beef tenderloin in mushroom ororganic coffee sauce. The latter soundedlike a unique combination, but not being adedicated carnivore I gave it a miss andordered the tortilla pie with vegetablesand a green salad. Not a recommendablechoice – it was bland and uninspiring, aswas the green salad, which consisted ofshredded lettuce with an overdose ofstrong-tasting onions. Luckily, the oliveoil and balsamic vinegar provided in afascinating bottle livened it up.Everybody agreed the choice of theevening was the tilapia served with atangy tamarind and coconut sauce. Thesame fish is also served with cashew andalmonds, which sounded interesting,though nobody tried it. The squid strips ina tomato sauce were excellent, but unfortunatelythe shrimp with shredded coconutwere soggy and disappointing, with thecoconut overpowering the delicate flavorof the shrimp.One party member, who was on areturn visit, recommended we try theseven lemons dessert."It's really lemony," she enthused.But the lemons must have been inshort supply that day, as the layeredsponge cake certainly lacked the tartlemon flavor we expected. We didn't trythe banana flambé, cheesecake ortiramisu.EL Aguacate offers an innovativemenu at reasonable prices that include13% sales tax but not 10% service.Appetizers range from ¢1,600-1,950($3.35-4.10), main courses are ¢2,200-4,000 ($4.60-8.40) and desserts are about¢1,200 ($2.50).The restaurant is part of the charmingGerman-owned Hotel El Marañón. FrankDoyé and his Costa Rican partner SilviaRodríguez offer a restful, reclusive placeto stay, with 12 cozy, tastefully decorated,fan-cooled rooms with great views, balconies,hammocks and private baths.Rates including breakfast are $45 for adouble and $31 for a single.A local bus or taxi service makes thehotel easily accessible to the city. The inhousetour desk will arrange car rentals,day trips or multi-day cultural excursions,which offer the visitor the opportunity toexperience the country's biodiversity andinhabitants. Spanish courses are available:individuals or small groups studywith professional teachers in an open-air,rancho-style classroom overlooking theproperty.The restaurant is open to hotel guestsseven days a week, and to the publicWednesday to Sunday, noon-10 p.m. Forinformation, call 249-1271, e-mail cultourica@racsa.co.cr or visit www.cultourica.com.How to get there: Take the PrósperoFernández Highway west to Santa Ana,then continue west to Piedades and takethe old road to Ciudad Colón. The hotel isnext to the church in the small village ofLa Trinidad.

You may be interested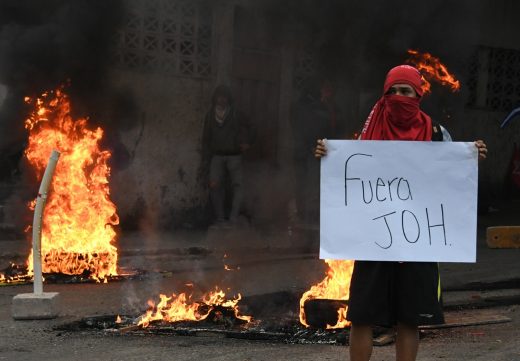 Central America
813 views
Honduran opposition protesters take to the streets
Noe Leiva / AFP
-
December 15, 2017
Supporters of the leftist opposition in Honduras blocked streets in various cities around that country on Friday, despite political repression,…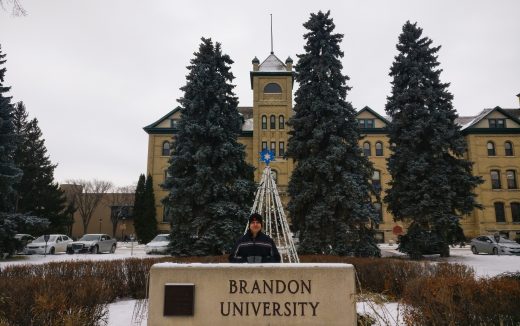 Please Send Coffee!
1888 views