Canada Day Celebration: Nice Folks, Good Cause
TODAY is Canada Day, and Canucksaround the world are wishing each other a"happy birthday, eh!"Here in Costa Rica, they're throwing aparty, and everyone's invited.This Sunday, the Canadian Club ofCosta Rica will hold its annual CanadaDay celebration, complete with food, drinkand entertainment for Canadians, U.S. citizens,Costa Ricans, Bhutanese or anyoneelse who might like to swing by. All moneyraised will go to the numerous worthycauses supported by the club."Many groups, the U.S. and the Brits,have their celebrations and sometimesthey're a little bit the same and sometimesa bit different," said Fred Boden, vicepresidentof the Canadian Club and coordinatorof the celebration. "Canada Day forus is a fundraiser."THE Canadian Club of Costa Rica,through its Outreach Committee, donated$43,700 to 20 institutions in the countrybetween February 2004 and 2005. Thedonations went mostly to schools in poorneighborhoods, as well as homes for theelderly, orphanages and student scholarships.Since 2001, with the CanadianEmbassy matching every dollar raised withat least a dollar of its own, the club hasdonated more than $175,000 to the community,according to the Canadian Club'sWeb site (www.canadianclubcr.com).Among the many recipients in the pastyear were the Salvation Army, whichreceived $5,000 for its special-needs childcare center in the Caribbean port city ofLimón, and Jardín de Niños y Niñas, thelargest nursery, pre-kinder and kindergartenfacility in the country, which takescare of 360 children in Alajuelita, south ofSan José. The preschoolers from theJardín de Niños y Niñas will be giving afolk-dancing presentation at Sunday'sfestivities."This year, the entertainment is beingprovided by all the communities andschools we've worked with," Boden said."It's not really a Canadian theme at all, butmore of an outreach from the Canadians totheir adopted country."IN addition to music and dance performances,the festivities, which drew 400-500 people last year, Boden said, willinclude pony rides, clowns and "bouncycastles" for the kids, a pancake breakfastwith real maple syrup, a pig on a spit, vegetarianchili, and Haagen-Dazs ice cream,among other treats. Scotiabank, which contributed$5,000 and 20 volunteers to theevent, will give a presentation, andCanadian Ambassador Mario Laguë willspeak. The club will raffle off variousprizes, from hotel accommodations andmeals at restaurants to round-trip planetickets to Canada.Run entirely by volunteers, the eventwill be held in Pedregal, San Antonio deBelén, northwest of San José, starting at 10a.m. Boden said the club hopes to raise$5,000-10,000. Tickets are ¢2,500 ($5.25)for adults and ¢500 ($1) for children, andmay be bought at the gate or by calling theCanadian Embassy at 242-4400.

You may be interested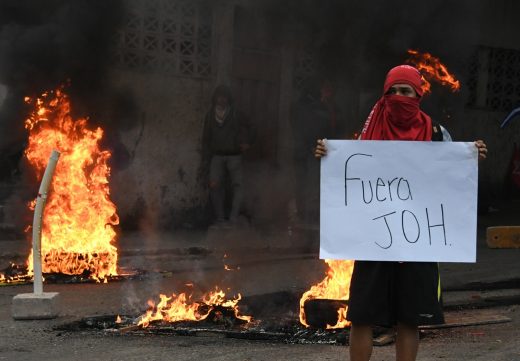 Central America
802 views
Honduran opposition protesters take to the streets
Noe Leiva / AFP
-
December 15, 2017
Supporters of the leftist opposition in Honduras blocked streets in various cities around that country on Friday, despite political repression,…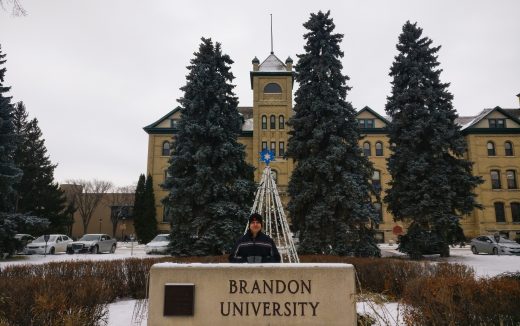 Please Send Coffee!
1886 views