Survivors Remember La Penca
IF it's not the nightmares, it's the constantdiscovery of new pieces of shrapnelin his body that remind retired reporterNelson Murillo of the bombing he survivedduring a press conference at an anti-Sandinista headquarters in La Penca,Nicaragua, 21 years ago.Four of his colleagues were not so fortunate– they lost their lives to the blast.And while Murillo and other survivorshave physical and mental scars to remindthem of the attack, the collective memoryof government authorities – who havenever convicted anyone in the bombing –has not been so strong, Murillo said.IN commemoration of the bombing's21st anniversary Monday, May 30, LaPenca survivors and the Costa RicanJournalists' Association renewed theirsearch for answers in the tragedy that leftfour dead, including Tico Times reporterLinda Frazier."More than two decades later, silencecontinues impeding the case," said RamsésRomán, president of the Journalists'Association.Román announced that with "thetragedy of La Penca alive in the hearts andsouls of Costa Rican reporters," the associationwill dedicate itself throughout thisyear, particularly during "Professionals inCommunication Week" in September, todemanding answers to what has so far producedonly theories.THESE theories are as conflicting asCold War ideologies, with some people pointingfingers at the U.S. Central IntelligenceAgency (CIA) and others placing blame onthe left-wing Sandinista government in powerin Nicaragua from 1979 to 1990.Evidence has not been conclusive ineither argument, according to Murillo, whowas a 24-year-old Channel 6 TV Newsworker when La Penca was bombed. Whatis known is that a man posing as a photojournalistplanted the bomb."With nothing proven, and no trialswon or lost, you cannot talk of much morethan possibilities," said Murillo, who toldThe Tico Times he has had 29 operationssince the bombing as well as 79 splinters ofmetal and other material removed from hisbody over the years.Many people have come to the conclusionthat both the CIA and the Sandinistas –who can only be described as enemies duringNicaragua's war-torn 1980s – were involvedin the bombing (TT, May 28, 2004).THE bombing is considered by mostan attempt on the life of Edén Pastora – thecharismatic Sandinista-turned rebel who,as "Comandanate Cero," led the takeoverof Managua's National Assembly duringthe uprising against Anastasio Somoza(TT, June 1, 1984).Pastora, who was injured in the bombing,was not short on enemies. When he called thepress conference to the remote jungle headquarterswhere the attack took place, he wasexpected to announce his refusal to join U.S.-backed Contra groups based in the north."What I have seen and gathered in allthese years, is that for some reason whichI don't know – rather, not for an unknownreason, because the reason behind thishorror is incomprehensible, but throughunknown mechanisms – all of (Pastora's)enemies came to an agreement to try to getrid of him," said Gilberto Lopes, La Pencasurvivor and president of the Associationof the Foreign Press.BOTH Murillo and Lopes said Mondayanswers have been hard to find because"important forces have made it difficult."The Costa Rican government has beencriticized for its lack of investigation, particularlyimmediately following the bombing.Much of the research that has been done hasbeen by La Penca survivors.In an effort to re-involve the governmentin the search for answers, the Journalists'Association is requesting the help of theOmbudsman's Office and the Inter-AmericanHuman Rights Commission. It is alsosending letters to the Prosecutor's Office andCosta Rican President Abel Pachecodemanding their attention in the matter."ANYTHING they do to move thiscase forward is important, and I will helpwhere I can," said 83-year-old survivorCarlos Vargas, who was a reporter for LaRepública at the time of the bombing.Vargas was standing next to The TicoTimes' Frazier at the time of the bombingand tried to help her.Survivors said they will take the searchbeyond borders, including to WashingtonD.C., where some believe classified documentscould reveal clues."If we want to continue the fight, we'vegot to knock on all the doors possible. Whoknows what we will find… 21 years haveproduced very little," Lopes said.

You may be interested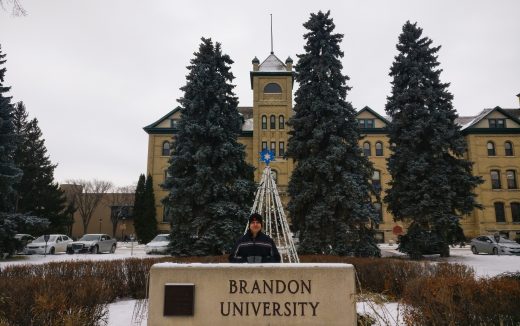 Please Send Coffee!
427 views