Man Survives Leap from Falling Plane
BAHÍA HERRADURA – A U.S. man who parachutedfrom a falling airplane and then spent 24 hours lost atsea is so far the only confirmed survivor of an accidentTuesday that may have taken the lives of the five other menonboard.Search parties along the central Pacific coast, where theplane went down, yesterday discovered the bodies of twopassengers who did not survive. At press time yesterday,police and Red Cross officials, who have led search efforts,could not say how long they would continue to search forthe remaining victims.The plane, a Cessna 206, disappeared Tuesday afternoonshortly after taking off from the La Yolanda airstripin Esterillos de Parrita, just south of Jacó on the centralPacific coast. In addition to the Costa Rican pilot, it carriedfive tourists on a skydiving expedition.SURVIVOR William Slater was found by a fishingboat Wednesday at 5 p.m. approximately 12 kilometers offthe coast of Bahía Herradura, according to the Ministry ofPublic Security.Surrounding him were pieces of the crashed plane."He was trembling and cold and couldn't talk or makesounds come out of his mouth," said Carlos Arguedas,who found Slater while sailing the boat Sea Angel. "It wasthe biggest stroke of luck of our lives… the guy couldn'tyell; his voice was gone; we just saw his arm waving."Slater suffered minor injuries, includingdehydration and sunburn, after spendinga day swimming and floating at sea,according to Mario Bosquini, the doctorwho attended the victim as he was transportedby plane and ambulance to HospitalMexico in San José."He is in an excellent state of healthconsidering what happened… conscious,oriented," Bosquini told Channel 7 TVNews. "He is a little frightened and doesn'twant to talk about (what happened)."Slater was expected to be released lateyesterday."He was anxious to get out of here andsee his friends and what happened," saidSusana Saravia, spokeswoman for HospitalMexico.SLATER told authorities at least twoother passengers jumped from the planebefore it crashed into the ocean.Both of the bodies that have beenfound – neither of which had been identifiedby press time – were wrapped in whatappeared to be parachutes and cords,according to witnesses."(Slater) told us that about three milesfrom the coast they hit a lot of turbulence,"said Vernor Piedra, radar chief at JuanSantamaría International Airport outsideSan José. The three passengers decided tojump when the plane's roof "felt like it wasgoing to collapse," Piedra said, relayingSlater's words."We estimate they jumped at about1,500 feet," he continued. "(Slater) said helost sight of the other jumpers."COMMUNICATION was lost withthe plane Tuesday about fifteen minutesafter it took off at 4:30 p.m.The pilot, Jorge Meléndez, has beenrecognized by pilots throughout the countryas an extremely seasoned pilot, withmore than 30 years and 20,000 flying hoursof experience.The five passengers had made severalother parachute jumps earlier that day,from heights of approximately 10,000feet, according to Alejandro Villegas,who participated in one of the earlierjumps. The passengers were staying atthe El Bacara Beach Resort in EsterillosEste, Villegas said.The owner of the hotel and skydivingoperation, Canadian citizen Milton Burton,was onboard the plane. He is an experiencedskydiver, having made approximately10,000 jumps, and opened the hotel lastyear, Villegas said.Tuesday was the first time Villegas, 25,had been skydiving. It was also the firsttime for his friend Jean Román, 23, whowas also onboard the ill-fated plane."(Román) was very excited to jump;everyone was. We were talking about it inthe car (to Esterillos) and thought it wasgoing to be an opportunity that would markour lives and our friendship," Villegas said.Román is from Costa Rica but grew upin the United States.The remaining passengers were U.S.citizen James Simplicio and Mexican-U.S.citizen Emmanuel Sánchez, according tothe Public Security Ministry."The people in the plane that crashedwere not friends," Villegas said. "Theywere acquaintances, the kind of people youmeet at the hotel and you're all going tojump together, so you make friends withthem."MORE than 100 police officers andRed Cross workers searched all dayWednesday by land and sea, along thecoast and in the nearby highlands, for theplane. After Slater was found Wednesdayevening, searchers narrowed their search tothe ocean.Helicopters, planes and boats dottedthe horizon up and down the coast in frontof Herradura and Jacó Beach throughoutthe day yesterday. Private boats joined theMinistry of Public Security and CoastGuard search efforts. The U.S. Embassyalso collaborated with authorities in thesearch, according to embassy spokeswomanElaine Samson.Arguedas, the sailor who found Slater, also found the first body at around 10a.m Wednesday approximately 14.8 kilometerswest of Herradura. A Coast Guardboat retrieved the second body approximatelythree hours later, 16 km west ofHerradura.THE plane accident was the secondin less than a week.The other plane, also a Cessna 206,crashed May 27 and took the lives ofthree Costa Ricans: pilot Luis Cantillano,34, co-pilot Diego Marenco, 23, and passengerGuillermo Picado, 38, Cantillano'sfriend and mobile unit director forChannel 7 TV, according to the daily LaNación.The plane left Tobías Bolaños Airportin Pavas, west of the capital, at 11:45a.m. headed for Parrita, and went down18 km west of the mountain town ofPuriscal, southwest of San José.José Campos, a search-and-rescueinstructor with the private companyGrupo Busqueda y Rescate and frequentcollaborator with the Red Cross, said neitherof the planes' emergency locatortransmitters (ELT) worked at the time ofthe crashes. The location devices are supposedto be activated upon impact so thatplanes can be located, he said.Aviation authorities are investigatingthe causes of both crashes. In the firstcrash, they suspect cloudy weather mayhave reduced visibility and contributedto the accident, La Nación reported.(Tico Times reporters MaríaGabriela Díaz, Leland Baxter-Neal andKatherine Stanley contributed to thisreport.)Onboard the Ill-Fated Plane:Canadian Milton Burton was the leaderof Tuesday's skydiving expedition. Withmore than 10,000 certified jumps since1971, Milton is the owner of Sky Dive CostaRica, according to Alejandro Villegas, whojumped with Milton Tuesday before thecrash. Milton, age 54 according to CostaRican Immigration, moved to Costa Ricalast year to open the business and anaccompanying hotel, Villegas said. His wifeand sister arrived yesterday at JuanSantamaría International Airport outsideSan José, where they talked to Civil Aviationand Red Cross officials. The CanadianEmbassy would not provide information onBurton.Pilot Jorge Meléndez is a Costa Ricanwith more than 20,000 hours of flying experience,according to fellow pilots. Meléndez,54, is from Barrio Francisco Peralta in eastSan José.His daughters told the daily Al Día theyare encouraged by the knowledge theirfather is a talented pilot. Pilots alsodescribed Meléndez, a father and husbandwho celebrated his 35th anniversarySunday, as a kind man.Passenger Emmanuel Sánchez is aMexican with U.S. citizenship, according todaily press reports. He entered Costa RicaMay 24, according to Costa RicanImmigration. The Mexican Embassy told TheTico Times they are still in the process of collectinginformation about Sánchez.Passenger James Simplicio is a U.S. citizenand entered Costa Rica May 25, accordingto Costa Rican immigration. The U.S. Embassywould not provide any information.Passenger Jean Román, 23, was born inCosta Rica but moved to the United Stateswhen he was 4, according to the Public SecurityMinistry. He returned to Costa Rica five yearsago, according to the daily Al Día. Tuesday washis first time skydiving, according to friendVillegas. Román's family in Santo Domingo deHeredia, north of San José, is "clinging to thehope of a miracle," one member told Al Día.Crash survivor William Slater is aU.S. citizen. He is 46 and has enteredCosta Rica various times, most recently Feb.17, according to Costa Rican Immigration.Slater owns property near Parrita, on thecentral Pacific coast, according to SusanaSaravia, spokeswoman for Hospital Mexico,where Slater was treated.

You may be interested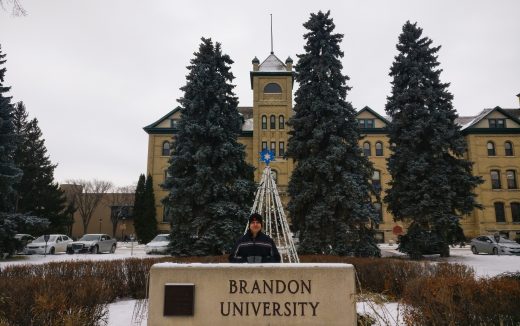 Please Send Coffee!
431 views