Circuito Champions to Be Decided This Weekend
THE 2004-05Circuito Nacionalde Surf concludesthis weekend at LaCurva beach breakin Playa Hermosa,on the central Pacificcoast, with theGrand Finals goingoff today and tomorrow.And whileit's certain thatwhen the ultimatenumbers aretallied – thebest five performance scores out of theseven Circuito tournaments this year –Jacó's Álvaro Solano will take theNational Championship for a secondyear, and Lisbeth Vindas will repeatthe Women's title, the young bucks inthe Juniors, Boys, Grommets andMini-Grommets categories will beshining equally bright in this year'slimelight.At 17, Tamarindo's Isaac Vega is afavorite to win the 2005 Junior categoryand earn a $1,250 check fromevent sponsors Powerade, Alpina,Freestyle, OP Fragrance and Adrenalina.(The Open winner will receive$5,000, the Women's winner $1,250).Not only has Vega caught judges' eyesfor his maneuvers this year, he hasalso earned front-page media coverage inthe daily La Nación and Tamarindo's TheBeach Times, and was recently selected forsponsorship by international surf companyQuiksilver. Additionally, he will be goingto Huntington, California, in October forthe International Surfing Association'sWorld Junior Surfing Championships.Other sponsors include Maresias Surf Shopand Ocean Vibration Surfboards.JACÓ'S Jairo Pérez, 14, will win theBoy's category and is ranked number onein Costa Rica in this division. "Mini-Dingy" (so nicknamed after his olderbrother Dingy) is often cited by AntonioPilurzu, head of the Tico Surf Federation,as "one of the kids who has gained themost competitive edge from participating –and winning his categories – in theCircuito these past five years.""He's the most focused, most humbleand the hungriest," Pilurzu adds.Pérez's sponsors include OP, Freestyle,Piko Distribution and Tablas Bat.THE newest name on everyone's lipsis Carlos Muñoz, 9, from Playa Esterillos.This Mini-Grommet blew everyone awayat the last Circuito date in Hermosa bytaking off in a barrel that ripped acrossThe Backyard all the way down to thegate of Hermosa. According to oneobserver, "he escaped the monster waveby slipping under the lip" (see photo).Muñoz is likely to win the Mini-Grommetcategory this year."Winning the Finals means a lot to mebecause it's my first year out surfing competitions,and I've only been surfing for ayear and a half," Muñoz explains. "Iam happy to use this first year to getto know the competition and the differentsurf breaks around Costa Rica.And winning first in Mini-Groms myfirst year out is a great start and givesme lots of confidence for upcomingevents around the world."Rancho Coral Playa Esterillos,Lost Surfboards, RVCA clothing andSouth to South Brazil are amongMuñoz's sponsors.NEWLY named Circuito directorGiancarlo Loria emphasized theimportance of these young surferscompeting against men double theirage, which a few of them have beendoing in the Open category. In theOpen ranking, Pérez is currently third,Jacó's Juan Carlos Naranjo, 17,fourth, and Vega 11th."That these young guys are in the top15! And it is just so important for raisingthe level of Costa Rican surfing in thefuture," Loria says.A celebratory party for the surfers andtheir guests is scheduled for tomorrow at 9p.m., at Bar Plankton in Playa Jacó. A DJwill spin music and prizes will be awardedto attendees.Additional sponsors include 91.1 LaRadio, Quiksilver, Mango Surf & Skate,Moh's, Jammin' Surf Camp, Carton, ChicaSurf, Banzaii, Roxy, Cala Luna Hotel &Villas, Tamarindo Vista Villas, Dakine,Fischer Bros., Shifi Surf Shots, BevyMedia Corp, Jass, Surfos, and Red Bull.For more information, call 810-1493 orvisit www.surfingcr.com.

You may be interested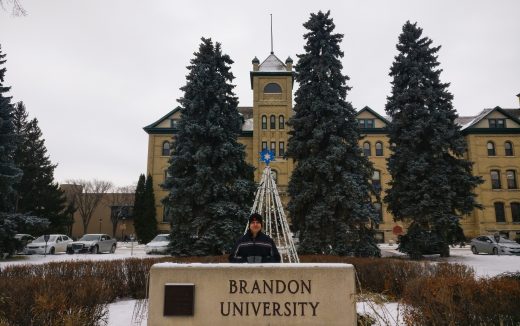 Please Send Coffee!
484 views