Sun, Sand and Surf: A Best-Beaches Guide
FLOWERS and corals and fish like in Dalípaintings… life underwater in Costa Rica can bejust as colorful as the urban havoc of San José.With two coastlines extending over a total ofalmost 1,500 kilometers, Costa Rica boasts amesh of discovered and undiscovered beachesguaranteed to appeal to all sorts of wanderers.IN a remote corner of the Osa Peninsula, onthe country's southern Pacific coast, lies BahíaEsmeralda, an isolated paradise that seems tohave remained intact from pre-Columbian times.Travel companions to this destination shouldbe chosen with care; the road is long and unpavedbefore Puerto Jiménez, the peninsula's main porttown, although flights are available on Sansa($100-150 return) and NatureAir ($112-178round trip). After Puerto Jiménez, a four-by-fouris a must, with rivers to be crossed and dirt roadsthat look more like the trails inside national parksstretching over 18 kilometers.But one look at Bahía Esmeralda and theeight-hour drive from San José – and all else –will be forgotten. A tiny, white-sand beach where the waterlooks more like a neon-green volcanic lagoon than theocean, Bahía Esmeralda is not a place for surfing or doinganything, really, except floating face up on the water andlying out on the sand to dry. With not a house or buildingin sight, and very few people sightings, this beach is meantfor those who want to get away from it all.Just around the corner from Bahía Esmeralda is CaboMatapalo, a surf paradise, with plenty of places to eat andstay. The area is laden with solitary beaches such asEsmeralda.MILES north of the Osa Peninsula, a ferry ride fromthe Pacific port town of Puntarenas across the Gulf ofNicoya will take you to the Nicoya Peninsula, in the northwesternprovince of Guanacaste, where the endless choiceof near-perfect beaches could become overwhelming.The Curú National Wildlife Refuge, a private propertyapproximately five kilometers from the ferry terminal inthe town of Paquera, is a 70-hectare expanse of jungle withan isolated coastline straight out of a vacationer's fantasies.Unathletic types might want to arrange a ride from thegate to the beach, as the approximately 2.5-kilometer hikecan be exhausting under backpacks in the suffocating heat.Although most area hotels will arrange day tours toCurú, the refuge has a few beachfront cabinas and rooms tospend the night. Also, Costa Rican refuge owner JulietaSchutz will rent out single rooms to solo travelers in herranch's garage at very affordable prices.Because of its lack of waves, Curú is not meant forsurfing. However, boat trips can be arranged to therenowned tourist haven of Isla Tortuga, within sight of thebeach, for snorkeling or day trips.Curú offers excellent hiking options on itswinding trails, which can take you to nearby paradisessuch as Playa Quesera, a minuscule whitesandbeach with turquoise waters.A word of warning: Watch out for the monkeysin Curú. They seem friendly, but will snatchfood right out of your mouth if they catch youeating.NEAR the tip of the Nicoya Peninsula,approximately 30 km from Curú, lies Malpaís, abeach secret only recently let out of the bag.The once-isolated beach was mostly visitedby surfers, but has boomed with national andinternational tourism in recent years.However, Malpaís still retains its trademarktranquilo air. Visitors have the option of hangingaround Playa Santa Teresa to the north, a sandyexpanse with an electric current of nonstopwaves, or Malpaís, and the solitary beaches alongthe way to Cabo Blanco reserve, which separatesthe Malpaís area from the beach party-town ofMontezuma.Be sure to sit on the beach at sundown. Thespectacular colors of the world-famous Malpaíssunset draw an audience every day of the week.ON the opposite coast, the province of Limón hides aCaribbean jewel: Punta Uva, a secluded, jaw-droppingwonder of still, transparent waters and white sand.Although the area offers a selection of places to stayand eat, it has not yet reached the size of its more boisterousneighbors, the beach towns of Puerto Viejo deTalamanca, a few kilometers to the north, and Manzanillo,to the south.The Gandoca-Manzanillo National Wildlife Refuge, ashort distance south of Punta Uva, houses a living coral reefin its nearly 4,500 hectares of marine territory, making it aprominent snorkeling location. The refuge's maze ofswampy trails, where parrots and toucans are easily spotted,make it a favorite among birdwatchers and hikers as well.

You may be interested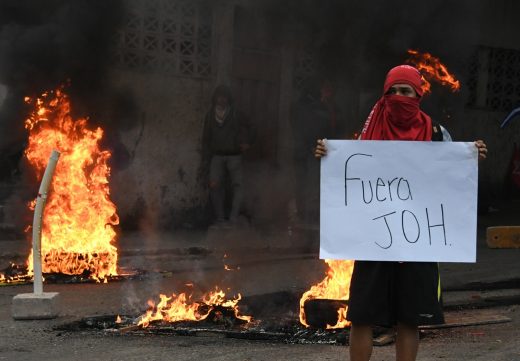 Central America
642 views
Honduran opposition protesters take to the streets
Noe Leiva / AFP
-
December 15, 2017
Supporters of the leftist opposition in Honduras blocked streets in various cities around that country on Friday, despite political repression,…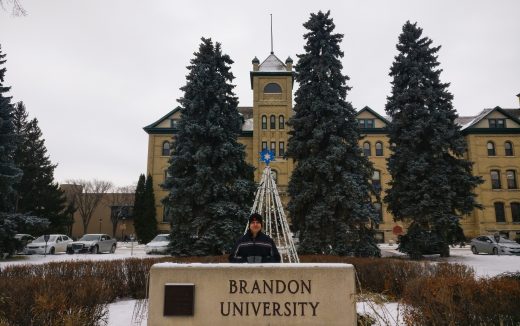 Please Send Coffee!
1732 views