Educational Tourism: Turning All the World into One Big Classroom
MOST travel experiences are learningexperiences. And nearly 100% of tourismin Costa Rica bills itself as ecotourism.But a handful of tourism programshere truly stand out as both ecological andeducational.For tourists who wish to complementtheir sunbathing and surfing with guardingturtle eggs in national parks or studyingvolcanoes with a universitygeology professor,various nonprofitenvironmental organizationshave madeeducating the public –including tourists – apriority.The Organizationfor Tropical Studies(OTS) (524-0607,www.ots.ac.cr) hasfor decades offeredscientists from all overthe world the opportunityto converge on itsthree field stations toconduct research andexchange knowledge.Six years ago, officials realized that theiraim of protecting the world's biodiversitywould be better served if the public wasallowed to participate in this exchange.In 1999, the organization began offeringbio-courses led by biologists and geologists.To date, they have hosted 64 differentcourses, ranging from day hikes andorchid-growing workshops to weekendtrips to observe sea turtles.THE goal of the courses is to bring indepthinformation on Costa Rica's biodiversityto the general public, in a manageableway even the non-scientist can swallow,explained OTS communications coordinatorMariana Mora."The programs are detailed enough thatpeople with experience in the topic areinterested, and at the same time, explainedso well, somebody new to the subject willunderstand," she said. "As soon as you geton the bus, a professional in the field startsexplaining."OTS also recentlystarted offering coursesoutside Costa Ricain Nicaragua andPeru. Organizers hopeto soon offer a trip tothe Galapagos Islandsin Ecuador, as well.Costs start at $30for a day hike orworkshop on medicinalplants, for example,and go to $255 fora four-day trip to theOTS biological fieldstation in CorcovadoNational Park.OTS also offersunique educationalexperiences to tourists through its threebiological stations.A step beyond the typical eco-hotelwith a 20-hectare reserve, visitors to OTS'sbiological stations find themselves birdwatchingamong international scientistsand hiking through forests led by the scientists'assistants.Scientists from around the world visit the biological stations – La Selva inSarapiquí, in north-central Costa Rica, LasCruces in San Vito de Coto Brus, in thesouth, and Palo Verde, in the northwesternprovince of Guanacaste – to conduct fieldresearch. Interested tourists can experienceCosta Rica's premier botanical garden,hundreds of species of birds, dense jungleor diverse wetlands.Prices for a stay in the stations start at$70 per person, per night, including lodging,three meals, one guided walk a day,and taxes. The price is $45 for Costa Ricannationals and residents. Group rates arealso offered."We aren't trying to make money; whatis important to us is that the person learns,"Mora said.PROMAR (226-9787, www.promar.or.cr) shares this philosophy. The nonprofitfoundation dedicated to conservation ofmarine ecosystems has various programsin education."If the goal is conservation, we can't beisolated; we have to share with the public,"explained Priscilla Cubero, a foundingmember of PROMAR and president of itsboard of directors.The organization offers five programsin marine education: whale observationalong the southern Pacific coast, a study ofGolfo Dulce in the same area, scuba diving,excursions to Belize for whale-sharkwatching, and a marine turtle camp.Its marine education program is opento the public, all ages."One of our primary goals when webegan the marine education program in2003 was to arrive at diverse sectors – highschools, the general public, the private sector– so that we could change people's perspectiveon how they view the sea: as anecosystem, rather than just as beach, sunand surf," Cubero said.While each program has a focus, tripsin the field capture an overall picture of thesea, from coral reefs to mangroves, shecontinued.One of the more focused programs isthe marine turtle camp in the OstionalNational Wildlife Refuge in Guanacaste.Participants count and monitor turtles andtheir nests, as well as participate in beachcleanups.The cost of the three-day, two-nightcamp is $100 for nonresidents and $85 fornationals and residents. It includes lodging,meals, transportation, a local guideand PROMAR biologist and educationalmaterial.THE Association of Volunteers forProtected Areas (ASVO) (233-4989,www.asvocr.com) offers anyone over theage of 18 the opportunity to help protectsea turtles. Through the association, whichlinks national and international volunteerswith projects in Costa Rica's national parksand reserves, participants are asked to keepguard over sea turtle eggs to make surethey are not poached, and collect eggs andtransport them to nurseries.Beach cleaning, maintenance of trailsand bridges and building of infrastructurein more than 12 national parks and wildlifeareas are some of the other activities forASVO volunteers, who say the activitiesare fundamental to the preservation of thecountry's conservation areas.A minimum 30-day commitment isasked of international volunteers, but manystay as long as four months, according toASVO president Harry Álvarez. Volunteerscan rotate between projects, and one quarterof the time is typically dedicated toteaching English to communities that borderprotected areas.Álvarez explained that conservationefforts will only be sustainable if local residentsare involved, and English offersopportunities to benefit from tourism.International volunteers are charged$14 per day, which includes three mealsand lodging. They are allowed daily freetime to enjoy attractions near their projects.Weekend and daylong volunteer opportunitiesare also available to Costa Ricannationals and residents. These include similarprojects, although professionals in ecologyfields are often asked to lead workshops.Anyone age 18-60 can participate."If they can walk and are in goodhealth, we can use their help," Álvarez said.

You may be interested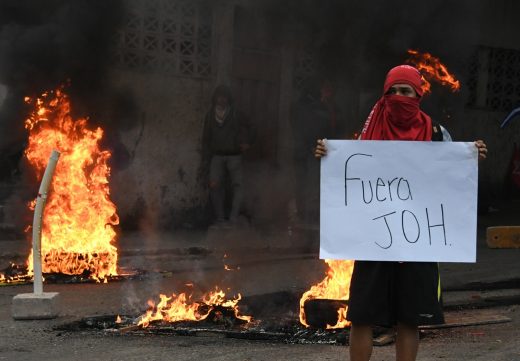 Central America
802 views
Honduran opposition protesters take to the streets
Noe Leiva / AFP
-
December 15, 2017
Supporters of the leftist opposition in Honduras blocked streets in various cities around that country on Friday, despite political repression,…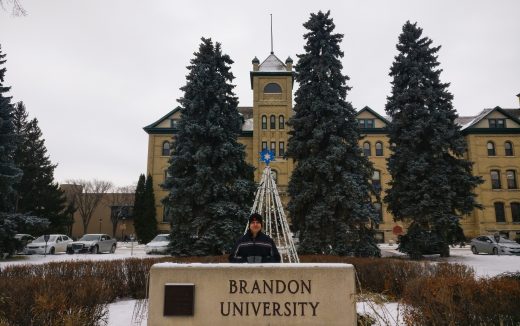 Please Send Coffee!
1886 views