Pura Suerte: More than Just Luck
THE morning's first light streams indiagonally through the shuttered window,casting a staircase of shadow along the farwall. Across the house, a coffee grinderspins to life and an egg sizzles against hotmetal. Eyes open cautiously and legs flexunder blankets, the shuffle of bare feetacross the hardwood floor of the kitchenblending seamlessly with the tail end ofdreams as bodies throughout the housebegin to stir.There is much to be done today. Theroof of the greenhouse must be washed, thebeds of lettuce harvested. The horses mustbe gathered from around the farm for awaterfall tour, the bamboo cut to size forthe new cabin, not to mention the preparationof the three-course dinner of soup,salad and barbecue chicken.So go the days at Finca Pura Suerte.FOR founder and operator DrennanFlahive, a contemplative, ponytailedyoung man from Colorado, days such asthese have blurred together over the pastfive years as his farm has matured from aone-house plot without electricity into animpressive, vibrant grouping of gardensand cabins complete with telephone andInternet."Sometimes it's hard for me to graspall that has happened since I got here,"Flahive admitted over a morning cup ofcoffee. "It still amazes me that my life ishere now, especially because my visit tothe farm and the decision to buy it waspretty spontaneous. That's where the namePura Suerte comes from; being here todayis nothing more than pure luck."If that is the case, then good fortune hasblessed Flahive with quite a bounty. His150-acre farm in the tiny community of LaFlorida, in the mountains about one hourwest of San Isidro de El General in theSouthern Zone, sits quietly on a gentlysloping hill facing a shallow valley whosehorizon bursts open to the expanse of thePacific Ocean.Capable of sleeping up to 50 volunteersand guests, the property consists of a mainhouse with kitchen, three newly constructedbamboo cabins with hardwood floorsand two additional houses on an adjacentproperty.THE farm itself is impressive. A visitto Pura Suerte lends credence to the proudclaim that virtually everything can growin Costa Rican soil. The grounds arereplete with dozens of types of fruits, vegetablesand herbs. A massive greenhousebelow the main house shades crops oftomato, cucumber, coffee and cannon ball-sizedsquash. Bananapalms and mango treessurround the mainhouse, and well-constructedpaths windthroughout the propertyto smaller gardens, vibrantflowerbeds andbenches from which towatch the sun set alongthe coast.All this is a lot forone man to maintain.Apart from his six full-time employees, allresidents of La Florida, the maintenanceand development of Pura Suerte hinges onthe support, skill and knowledge of volunteers.Last year alone, 100 eco-mindedsouls spent varying amounts of time on thefarm, weeding, planting, harvesting andbuilding."Their help is critical. Without it, Iwould drown in weeds alone," Flahive said.THE weekend I visited, the farm wasrelatively quiet. Livy Bridges, a high schoolfriend of Flahive's who had just finishedtwo years of service with the PeaceCorps in the Caribbean province of Limón,had stopped by before heading back to theUnited States."I am honestly blown away by whatDrennan has done here,"Bridges confided as wehelped prepare dinner. "Ijust keep thinking of theunassuming kid I knewin high school; funnyhow things can change."Pura Suerte accommodatesits guestsaccording to their levelof participation in thedaily chores and ongoingprojects. Those whochoose to volunteer on a semi-permanentbasis are given room and board free ofcharge, more than compensating for theirpresence through hours of labor and sharedknowledge. Others who prefer to do lessstrenuous work and spend more time riding horseback or visiting nearby waterfalls pay$7 a night. For $25 a day, guests have theoption of staying in one of the newly constructedbamboo cabins, enjoying the deliciousfood and passing the time as theywish, lounging in hammocks or exploringthe surrounding jungle.That weekend, I was feeling particularlyuseful and acutely short on cash. Theconfluence of these two factors found medisposing of thousands of beetles ravagingvines of passion fruit, laying concrete footersfor a new house, unloading dozens ofdifferent tree species just delivered andmaking a bowl of guacamole."We put our volunteers to work,"Flahive said with a shrewd smile, as hepassed me a potted mango sapling. "Youcan expect to work hard if you volunteerhere. But most learn something in theprocess and feel good about the day'sefforts."THE ultimate goal of the farm is tobecome a world-class ecotourism retreatwith abundant lodging, a restaurant specializingin organic dishes and a naturalamphitheater, all situated in lush forest buttressedby ongoing reforestation efforts runby Pura Suerte. Never abandoned is theoverarching ethos of sustainability – meaning,"you don't consume more than youcan produce," Flahive said.Another maxim to which he subscribesis giving back to the community that wasso welcoming upon his arrival. Flahivewas one of the first foreigners to buy propertyin the immediate area and was anythingbut sure as to how he would bereceived. But he says his neighbors werenothing but patient and helpful.He initially returned this kindness byoffering an English course at the local elementaryschool. But he soon decided toswitch the subject of the classes to gardening,a topic about which he is more passionate.And recently, as if to emphasizethe degree to which he has become a memberof the community, the mothers of hisstudents began attending the classes alongwith their children."I try to never take for granted whatI have here," Flahive said. "I want towake up every morning grateful for whatthis place has given me. I want this farmto be as beneficial to the people here asit is to me."Sounds like a worthy goal. And as timegoes by, luck has less and less to do with it.To learn more about Pura Suerte, visitwww.purasuerte.com or write Flahive atdrennan@purasuerte.com.

You may be interested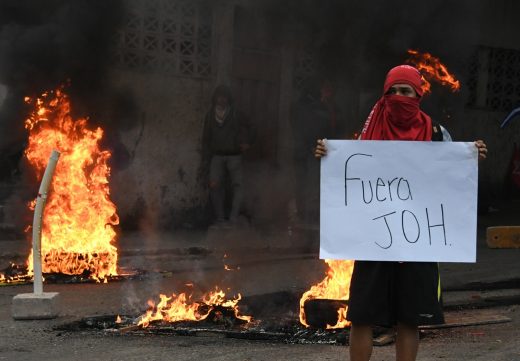 Central America
769 views
Honduran opposition protesters take to the streets
Noe Leiva / AFP
-
December 15, 2017
Supporters of the leftist opposition in Honduras blocked streets in various cities around that country on Friday, despite political repression,…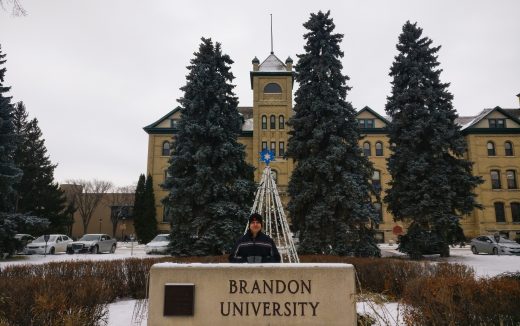 Please Send Coffee!
1857 views