Hip El Observatorio Showcases Live Talent
"EL Observatorio" translated intoEnglish means "The Observatory" – aplace to see stars. And though the newcine-bar and restaurant in Barrio LaCalifornia, in eastern San José, has no telescope,and the roof is very much impermeableby mortal eyesight, there is a wall ofcelebrity headshots. Get it? Stars?El Observatorio is also a place to see livemusic, sample an internationally themedmenu, catch a flick and enjoy a hipambiance. And next Thursday night, it's theplace to see song-and-comedy man RubénPagura in his traveling Wan Man Chou.The Tico Times was among the audienceof approximately 75 people forPagura's opening night, April 21. Thoughbooked as a Chinese, one-man performancemade for exportation and translatedinto Spanish, the show is almost entirelyPagura's own material under the directionof Claudia Barrionuevo. The Chinesetitling is only for the play on words: WanMan Chou – One-Man Show. But, asPagura explained, it really was made forexportation, as he and the director will betaking the show to Spain later this year.After a dramatic entry – low-lit, set toChinese string music with Pagura shufflingout in stereotypical Chinese silkswith skullcap and fake braid – Pagura shedthe costume and pretense and launchedinto a series of dramatic and humorousstories, leading back and forth to his guitarand harmonica for songs that interspersedthe monologues, which touched on love,sex, politics, cell phones and other importantsubjects.If one has no trouble understandingSpanish, it would be difficult not to bedrawn into Pagura's stories, both sung andspoken. If one's Spanish is less than proficient,Pagura – who looks somewhat like agentler, Tico George Carlin in his T-shirt,jeans and graying hair pulled back into atuft of a pony tail – still might captivate theviewer with his expressive, dynamic andenergetic stage presence.While Wan Man Chou closes after nextThursday, El Observatorio, which openedsix months ago, has a look and feel that willprobably keep it around for a lot longer. Along, open-air entryway with a distant ceilingleads one well away from the bustleand noise of the street, past leafy plants anda few tables, under an enormous 16'-by-9'stylized image of two lovers kissing, andinto the moody bar and restaurant.The place has the feel of a jazz or comedyclub – replete with stage and brick wall– combined with a New York artist's loft.Visually intriguing and assertive paintingsof Costa Rican pop artist Florencia Urbinadecorate the walls, while 15 televisionsshine with images of art, models, old filmsor whatever else management decides toadd to the atmosphere. Lights are dim, andstairs lead to a second bar, projector roomand small balcony overlooking the seatingand stage."The most important part of the bar isthe image," owner, filmmaker and photographerMauricio Miranda explained. "Andwe are doing something different here."Besides the art on the walls – whichMiranda said would be changed within amonth to highlight a new artist – ElObservatorio also has movie chats everyWednesday, when a film – "principallynon-commercial" – is shown, and audiencemembers can sit and discuss it afterwards.A live jazz, blues or bossanova performancefollows the movie discussion.Fridays, the bar has Radio Babel, witha DJ spinning music from around theglobe, while information about the songsand musicians is shown on the TV screens.Saturdays showcase live tropical music,Miranda said. Patrons can also rent the theaterto show films on the big screen, andthroughout the bar on the closed-circuittelevisions. For information, call 223-0725.

You may be interested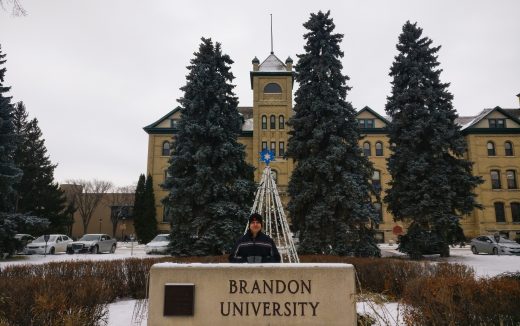 Please Send Coffee!
980 views