Chica E! Sought in Central America
MODELS, busty TV game-show hostesses,future news anchors and upstart pinupsof all breeds strutted, smiled andfawned before cameras and onlookers, tryingto land a spot as the E! entertainmentchannel's Chica E! hostess for a one-hourCentral American special.Forty-five Costa Rican women, ages18-30, competed with 10 Panamanians andfour Nicaraguans April 28, in a one-dayshow-and-tell marathon at the Multiplazadel Oeste mall, in the swanky western SanJosé suburb of Escazú."This is the first time we've done it inpublic – it's always been done in hotels orother private places, but it seems interestingbecause it's a little bit of a spectacle,"E! Latin America's marketing managerClaudia Machillanda said.This was the final competition of threein Central America, the first in El Salvadorbetween 29 Salvadoran and Honduranwomen, the second in Guatemala that saw23 women from that country. No womencompeted from Belize, though the competitionwas open to that country, as well.These nearly 100 women in total weresimmered down from the modeling armyof 3,000 who applied.One finalist from each of the threecompetitions will be chosen today. Thewinner will be announced May 27 and willbegin training in El Salvador shortly afterfor her role in the travel special.The women lined up in one of themall's wide aisles beside a cordoned-offstage and camera area to answer a series ofget-to-know-you questions in front of acamera, then stood on stage and performeda mock introduction of the show using ascript memorized minutes before."The girls look happy to participate,"Machillanda said. "They know it's not justa beauty contest; it's a talent show. Alsothey know it's not just for professionals."Some familiar Costa Rican faces madedazzling appearances, including AngelinaConejo, 22, of "A Todo Dar" fame, andmodel Priscilla Barrantes, 29, drawingapplause and hoots from the dozens ofbystanders outside the ropes and hangingover the second-floor balcony surroundingthe stage.Nadia Martínez, 24, hostess for thesmall business-promotion show "AdelaNicaragua," in a white suit and broad-framedwhite sunglasses, bussed 10 hoursto the event from Managua, Nicaragua,with her sister and brother."I think I'm going to win," she said inimpeccable English. "I'm a positive girl; Ihave the charisma and the confidence."Silvia Solera, 21, a novice in the modelingand TV show-hosting world, is aCosta Rican journalism and sociology studentat the Universidad Latina and theUniversity of Costa Rica who is shootingfor a career as TV reporter.She said she would enjoy the exposureto people from different backgrounds acareer in journalism could afford her, andfeels that her connection with people couldbe a key factor in this E! competition."It's not just being in front of a camera;it's having an empathy with the viewers. Inreality, yes, I feel like I have it," she said.

You may be interested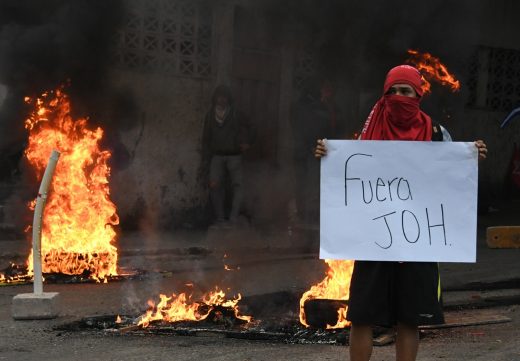 Central America
462 views
Honduran opposition protesters take to the streets
Noe Leiva / AFP
-
December 15, 2017
Supporters of the leftist opposition in Honduras blocked streets in various cities around that country on Friday, despite political repression,…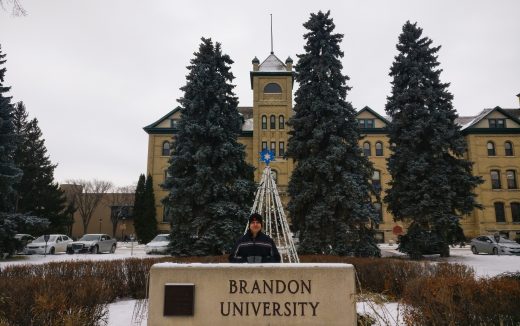 Please Send Coffee!
1562 views