Hotel California: A Pacific Haven
UPON arriving in the Manuel Antonioarea, on the central Pacific coast, a first timevisitor may be overwhelmed by themultitude of lodging options. The windingseven-kilometer road between Quepos andManuel Antonio is literally lined withhotels, restaurants and language schools,their signs dangling over the roadway andpopping out behind every curve. A fortunatefew will stumble upon a narrow dirtroad at about kilometer four, leading upand away from the claustrophobia of themain drag to Hotel California, sitting relativelysequestered among the trees.On the weekend of my visit, the hotelseemed sparsely occupied. Enjoying themagnificent view of the cove, a few youngwomen in bathing suits lounged lazily bythe pool in giant white chairs, books intheir laps and hands wrapped contentedlybehind their heads. A group of three fishermenfrom Florida sat on the adjoining patiounder a wide umbrella, dividing theirattention between the cold beers in theirhands and the pretty girls on their right.The staff of two men in starched whiteshirts moved between the two groups ofguests with drinks balanced carefully ontheir trays, returning periodically to the barthat faces the pool and rolling hills leadingto the sea.WITH whitewashed walls loomingbright and large over the pool, the hoteloffers 12 deluxe rooms with terrace andocean view, 10 standard rooms and a privatevilla meant for bigger families. Allrooms are outfitted with air-conditioningunits and televisions with cable, as well asclean, spacious bathrooms.Owner Robbie Felix – also the founderof an organization in her name that aims tohelp disabled children in remote parts ofthe region – has run the hotel for five years."To be honest, most of the time I feellike the hotel ends up owning me," sheadmitted over drinks.During our conversation, Felix chattedwith every guest that passed our chairs,inquiring amiably if everything was runningsmoothly or if there was anythingmore she could do."One part of the job I enjoy is makingmy guests comfortable – although somecan be pretty demanding," she confidedwith a sly smile.THE hotel menu goes a long way infacilitating an enjoyable visit. Breakfast atthe poolside restaurant is included for allguests. The buffet is laden with NorthAmerican and Costa Rican favorites: fruit,freshly baked breads, gallo pinto, eggs andbacon. A limitless supply of coffee andiced fruit juices complete the meal, and theattentive service ensures a finished platenever loiters on your table.The dinner selection is diverse andeclectic, offering an international fusion ofchoices with a focus on fish and freshseafood. Italian pastas, Thai noodle dishesand tasty sushi options pepper the menu,complemented by a respectable selectionof South American wines.FOR guests wishing to explore thearea beyond the hotel borders, the hotel canhelp you set up a number of enjoyabletours. Deep-sea fishing, horseback ridingand sailing tours are all popular options.A personal favorite is the canopyascent, an exciting adventure that wasadapted from spelunking and canyon rappellingtechniques. Using wire cables andmountain-climbing harnesses to hoist youhigh into the rain-forest canopy, you soonfind yourself standing on an observationplatform mounted 75 feet or higher in thebranches of the tall trees. A zip line providesyour way down.So, the next time your travels lead youthrough the Manuel Antonio area, do yourbest not to be overwhelmed by the plethoraof signs demanding your attention. Justlook for that dirt road and think tasty cuisine,ocean views and zip lines.For more information, call 777-1234 orvisit www.hotel-california.com.

You may be interested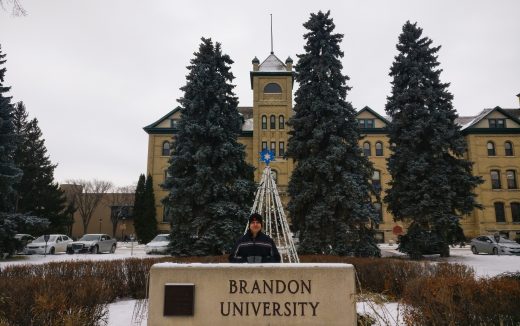 Please Send Coffee!
317 views