Country's Airports Strive to Reduce Delays
TWO painful events may mar atourist's Costa Rica vacation at the beginningof the year: waiting to escape the airporton arrival and waiting to board a planefor departure.This week, on the tail of the tourismhigh season, which runs approximatelyDecember-March, airport administratorssay there are no lines, and no long waits.But that wasn't the case just a fewweeks ago, when lines could drag on aslong as 50 minutes in the Juan SantamaríaInternational Airport in Alajuela, west ofSan José. Lines were slightly shorter in theDaniel Oduber International Airport inLiberia, capital of the northwesternGuanacaste province, with wait times notclimbing above 40 minutes, according toairport officials.THE situation with airport lines anddelays is good news/bad news – generally,the good news is in Liberia and the badnews is in Alajuela.The government-run Liberia airport hashired more help, installed more X-raymachines, and has plans to allow travelersto pay their exit taxes at their hotels toavoid waiting in the bank line at the airport.The Alajuela airport, meanwhile, isplagued with delays for lack of space andmired in construction delays while its privateadministrator, Alterra Partners, andthe government hash out details of the 20-year contract to renovate and operate theairport that have been disputed for morethan two years.IN response to predictions of dire consequencesif measures weren't taken, theLiberia airport has expanded its workforceby 22 people in security, Immigration andCustoms and installed more computers.The Guanacaste Chamber of Tourism(CATURGUA), formerly one of thedoomsday heralds when it said last yearthat increased traffic during the high seasonwould cause Immigration and Customsprocesses there to "collapse" (TT, Oct. 8,2004), applauded the airport's improvementslast month, saying the lines aremuch smaller.It now heaps its enmity on the exit-taxsystem, saying there is a "bottleneck," infront of the cash registers.Banco Crédito Agrícola de Cartago(Bancrédito), the state bank in charge ofcollecting the taxes, is plotting a solutionwith Guanacaste hotels in which the latterwould link a computer to the bank's systemand allow travelers to pay the taxbefore they arrive at the airport.NEGOTIATIONS are under way withthe Four Seasons Hotel, at the PapagayoPeninsula on the northwestern Pacificcoast, and others. Airport administratorAnalive Rosales said the first hotels shouldbe providing this service soon, "in theshort term.""I think there are airports that are slowerthan this one," she said. "The exit taxesslow things up a little, but in reality it'sfast, it's just that there are lots of people."She estimated about 350 people perday and as many as 1,000 on weekendswill pass through the airport this month,and wait times will be as short as 15 minutes.The official statistic for March, one ofthe peak months, is 37,000 people – morethan 1,000 per day – up 70% from thesame month last year.AT the Juan Santamaría airport, waittimes of 50 minutes during airport rushhours are not high compared to other airports,Alterra officials are quick to point out.The airport sees a high volume of travelers;last year, 2.75 million travelerspassed through its doors, which is an averageof 230,000 people per month or morethan 7,400 per day.Alterra admits it has received complaintsabout delays, but says the twobiggest culprits where lines are the longestare Immigration and the X-ray machines.Both services are out of Alterra's hands– immigration matters and airport securityfall under the jurisdiction of the Ministryof Public Security.Mónica Nagel, Alterra's executive corporatedirector, said, "The problem is principallythe lack of space and an imminentnecessity for better infrastructure."TODAY, the airport could be threetimes as large as it is now, with room formore X-ray machines and more personnelto usher passengers through the bowels ofthe building, if not for the contract disputesthat began more than two years ago andsuspended construction, Nagel said.After months of negotiations with thegovernment, Nagel said, "The business isoptimistic." Government officials echoedthe sentiment in February when TransportMinister Randall Quirós said the recentadvances were "the greatest in two years"(TT, Feb. 4).To combat the lines during the highseason, Alterra hired extra help to ensuretravelers stood in the right lines with theproper documents at hand."Alterra has worked to make the linesmore orderly so not a second is lost," Nagelsaid. She reiterated that the two biggest timewasters – immigration and security – as wellas the exit-tax line, handled by Bancrédito,are not under Alterra's control."IT'S true we've received complaints;it's logical that people become annoyedwhen they have to wait. Alterra will doeverything it can to avoid making passengerswait," Nagel said.Suggested improvements includereforms to the exit-tax system and immigrationprocedures.Nagel proposes the government allowairlines to include the $26 exit tax (foreignresidents must pay an additional $20 for aconsular stamp) in the price of the ticket."We hope the Finance Minister andmembers of Congress are willing to makesuch a change," she said.She also called on Customs officials tochange their policy and conduct randombag searches for travelers who don't haveanything to declare, rather than the currentsystem in which they check every bag.

You may be interested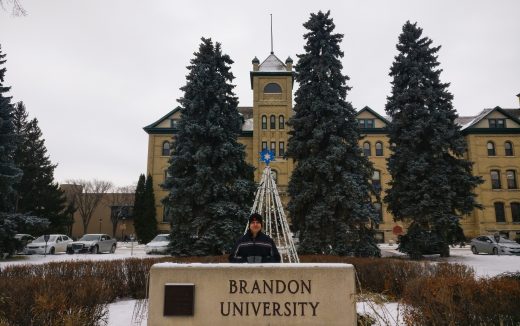 Please Send Coffee!
320 views