Look for (Not at) Solar Eclipse
THE year's first solar eclipse is coming to Costa Ricanext week, and it's one of those good news/bad news situations.The good news? The country will be a prime destinationfor the phenomenon at its peak effect. The bad news isthat the peak will occur in a remote region of Costa Ricawith no road access.There is more good news, though: The entire country willbe able to view a partial eclipse, if not quite in its peak state,certainly with an impressive amount of afternoon darkness.NEXT Friday, April 8, will see a rare hybrid eclipse, sonamed because of the changes in form it will take as itsweeps across the Pacific Ocean from New Zealand toCentral America.During most of its route, it will appear as a totaleclipse, in which the moon passes between the earth andthe sun, completely blocking sight of the sun's sphere,according to astronomer José Villalobos of the Universityof Costa Rica.Along two sectors of its path the phenomenon will be aso-called annular eclipse, with the moon appearing as abull's eye in the center of the sun.That will be the case when the eclipse passes over PuntaBanco in an isolated area of extreme southwest Costa Rica at4:09 p.m. The annular effect will appear in an 11-km-wideband during its brief passage over Costa Rican territory.A routine partial eclipse will appear throughout Costa Rica from 2:52-5:18 p.m., in which themoon will seem to take an ever-growing biteout of the sun and then recede. Peak effectand maximum darkness (94% of the sun'ssphere covered) will occur at 4:10 p.m.The partial eclipse will take place overa large swath of the western hemisphere,from the central United States to northernArgentina."Visiting scientists will likely convergeon neighboring countries," AlejandraLeón, director of the Science andTechnology Foundation (CIENTEC), toldThe Tico Times.Western Panama, including the city ofDavid with much easier access, will see theannular effect, León explained. The phenomenonwill also be visible in northernColombia and Venezuela, where the sun willset that evening in a partially eclipsed state.CIENTEC has begun a public-awarenesscampaign to educate Costa Ricans onthe dangers of looking directly at a solareclipse."An eclipse is never completely total,"explained Dr. Zlatko Piskulich, an ophthalmologistat Mediplaza in the western suburbof Escazú, citing the tendency and abilityto look at the phenomenon long enoughto cause macular burning."It's occasionally irreversible,"Piskulich said.CIENTEC is selling special filteredglasses that will offer proper Level-14 protectionfor the eyes. The cost is ¢650($1.40), and the filters are available atCIENTEC's offices on the third floor ofthe Municipality of San José (Av. 10, Ca.32/34). Call 233-7701 or see www.cientec.or.cr for information (in Spanish).People may have glasses left over fromprevious eclipses, but León cautioned thatwith degradation, scratches and smallholes, those might not be in good enoughcondition to use again.A partial solar eclipse was last visible inCosta Rica in 2001, although rainy conditionsimpeded viewing throughout the country(TT, Dec. 14, 2001). The last total eclipsewas seen here in 1991 (TT, July 12, 1991).Sunglasses, binoculars, exposed negativefilm or smoked glass provide no protectionat all, Piskulich said.He recommended using a projectiontechnique for viewing the eclipse. Thetime-honored method is to cut a 5-mm holein a piece of cardboard and view theskewed shadow cast on the ground.Another similar means is to view theskewed light cast on the ground as it passesthrough the leaves of a tree.THE weather may or may not cooperatethis time around, according to LuisFernando Alvarado of the NationalMeteorological Institute."By early April, clouds typically beginto move in by late afternoon," he cautioned,suggesting even the possibility forrains in the extreme south of the country,exactly the region where the annular effectwill be most visible.Alvarado suggested northern CostaRica will see the best chance for sunnyskies, hence, a visibly obscured sphere. Yeteven with cloudy skies, there will notabledarkness that afternoon.Sunny or cloudy, León suggested,"Make it a science weekend," adding thatbecause the afternoon of April 8 kicks off athree-day holiday weekend – MondayApril 11 is Juan Santamaría Day in CostaRica – it would be a perfect time to take inother science-focused activities.

You may be interested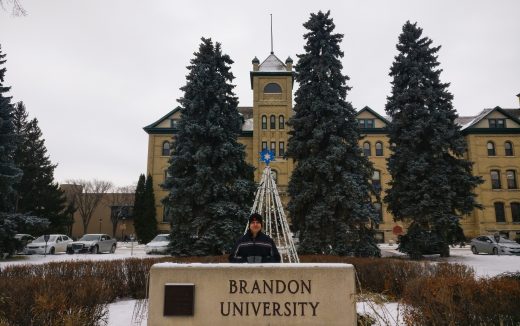 Please Send Coffee!
320 views