Carlos Santana: Spanning Genres, Generations
THE sultan of old-school rock and crossover Latin rhythmguru Carlos Santana will return to San José April 6, 30 yearsafter his first concert here. Now at the height of his renewedfame, Santana's concert marks a new era in Costa Rica's powerto reel in musicians of the highest caliber. The past monthshave seen performances by Italian tenors Luciano Pavarottiand Andrea Bocelli, Latin American crooner Marc Anthony,Spanish trova star Ismael Serrano and others – but the countrymight never have seen a star as bright as Santana is today, andthe sensation is addictive.News of the concert was first inked in the local dailypress the day after it was posted on Santana's Web site(www.santana.com). No announcement was made at thattime – only a tiny concert schedule that included San José –but it spawned an exultant wave of mentions in the media andthe thrill of greatness by proxy throughout the country.San José is the third stop on a tour that begins in PuertoRico and includes Panama City and San Salvador, in CentralAmerica, and Mexico City and Guadalajara, in Mexico.SANTANA'S guitar has wailed its genre blends of rock,blues, Afro-Cuban and other styles for five decades, sold morethan 50 million albums and performed live to 30 million fans.Since playing Woodstock in 1969, he has ascended to superstardomwith heaps of Grammys and countless other awards,including a place in the Rock and Roll Hall of Fame, awardedin 1988.Santana, 57, was born in the Mexican village Autlán,where, at age 5, his mariachi-strumming father inoculated himwith traditional Mexican tunes. Sixteen years later, after amove to the Mexican border town of Tijuana, and another toSan Francisco, California, the Santana band went double platinumwith its first recording, the 1969 Columbia recordsalbum, "Santana," featuring the hit single, Evil Ways. In 1970,the band went quadruple platinum with "Abraxas," featuringhits such as Black Magic Woman and Tito Puente's masterpiece,Oye Como Va.Since then, the superstar has performed and recorded withsuch renowned artists as Eric Clapton, Dave Matthews, SarahMcLachlan, Rob Thomas, Lauryn Hill, Mexican all-star bandManá and others.His last album, "Supernatural," released in 1999, was his36th, and won nine Grammys in February 2000, includingAlbum of the Year, Best Rock Album, Record of the Year,and Song of the Year for Smooth, Santana's collaborationwith alternative-rock dynamo Rob Thomas of MatchboxTwenty.APPARENTLY untainted by his success, Santana seemsstripped of the pretensions usually associated with fame, judgingby his list of requests for his stay here. Lucía Alvarado ofImagen y Comunicación Creativa, his concert producer inCosta Rica, said the requests made for his performance hereare humble compared to other artists.His entourage requested vegetarian meals for 12 of itsmembers, Tabasco sauce with breakfast and vitamin Denriched2%, skim and chocolate milk. For each stop on thetour, he has asked for food representative of the place, soCosta Rican organizers are planning typical Tico dishes for theMexican superstar.For the show at Saprissa Stadium in Tibás, north of SanJosé, Santana's band has requested four rooms near the stage:a tuning room, Santana's dressing room, a social area, and achanging room for the band. Also on order are Patron Silvertequila and Stoli vodka.AS with all Santana's shows, a portion of the entrancefee will be donated to Santana's Milagro Foundation.Founded in 1988 with his wife Deborah, the foundationbenefits underprivileged and abandoned children aroundthe world. It has given tens of thousands of dollars to fundhealth, education and arts programs through grants to community-based, grass-roots organizations that work with at riskchildren and youth who suffer from poor health, illiteracyor lack of educational or cultural opportunities.The foundation derives funds from ticket sales, theSantana family, revenues from Santana licensees, andindividual and corporate donors. Information is availableat www.milagrofoundation.org.Concert tickets are on sale at Más x Menos supermarketsin La Sabana, Novacentro, Cartago, Las Flores,Escazú, Alajuela Tropicana, Tibás, Cuesta de Moras,Desamparados and La Granja. Prices range from ¢31,500($68) for platinum seats to ¢5,500 ($12) for bleachers,with five options in between at an average price of¢15,000 ($32).

You may be interested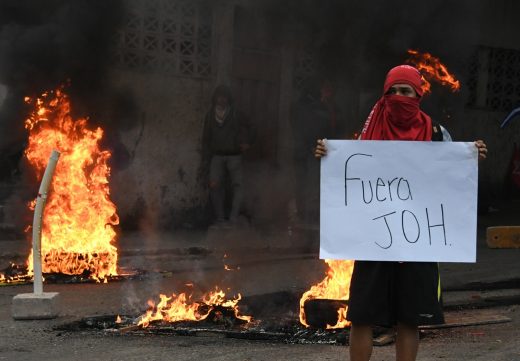 Central America
813 views
Honduran opposition protesters take to the streets
Noe Leiva / AFP
-
December 15, 2017
Supporters of the leftist opposition in Honduras blocked streets in various cities around that country on Friday, despite political repression,…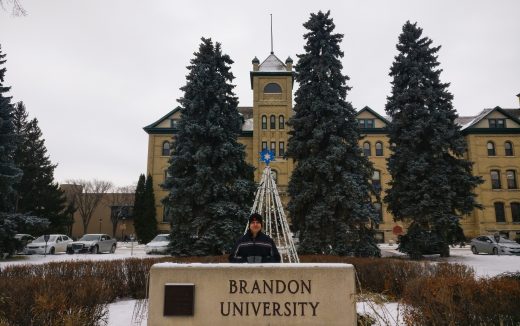 Please Send Coffee!
1888 views