Spanish for Seniors: Learning Is Fun
"WE'RE the first to offer a program of this kind in Costa Rica,and it's the result of years of careful planning and research," saysAida Chaves, founder and director of the Costa Rican InternationalLanguage Academy (CRLA), a language school in San José. She isreferring to the new Spanish for Seniors program, a specialized language-learning and cultural exchange targeted to students 50 yearsof age and older.A three-week, all-inclusive program, Spanish for Seniors combinesSpanish-language instruction with cultural and tourist activities."It's important to maintain an active mind, body and spirit…especially for seniors." Chaves says. "The Spanish for Seniors programis sensitive to that, and we incorporate light physical activitiessuch as walking, swimming, dancing and light aerobics classes."Each week, classes are offered at a different campus location,providing students with the opportunity to learn the language in anative setting and discover Costa Rica's rich biodiversity and naturalwonders. Destinations range from the remote mountains to thenorth and the volcanic region with its thermal waters to the whites andbeaches of the Pacific Coast.SPANISH for Seniors was created to address the increasingnumber of older visitors expressing an interest in learning the language.Chaves felt it was necessary to develop a program tailoredto older people because, while the learning process matures withage, one's learning capacity isn't negatively affected."It's a misconception that older people learn at a slower rate,"Chaves says. "In reality, the elderly tend to pick up the language fasterthan many of our younger students. Older students have a vestedinterest in learning and understanding the language word for word."A key element to the success of the program is its instructors,who are chosen for their ability to adapt to the different learningneeds of older students. All Spanish for Seniors instructors arebilingual, have university teaching degrees and are trained to beculturally sensitive to the challenges faced by international studentslearning a second language in a foreign country.Comprehension, reading, writing and listening are coveredthrough the use of a variety of teaching methods and materials –without the stress of the classroom environment. There are no endof-study exams, only self-assessments in which students correctand evaluate their own work."It's the CRLA philosophy," Chaves says. "Without the pressureof tests, learning becomes enjoyable and ultimately more effective."DURING each week of the program, Spanish classes are conductedevery morning, totaling a minimum of 15 hours of instructionper week. Free computer classes are also offered to help studentsfamiliarize themselves with navigating the Internet and usinge-mail. The rest of the day, students are free to explore their surroundingsand partake in the many cultural, physical and natureactivities organized by the school.Week one takes students away from San José's hustle and bustleto the mountainous region of Monte de la Cruz, above Heredia, northof San José. With national parks, volcanoes, waterfalls and endlesshiking trails to discover, students can choose their adventure or justenjoy the facilities at the five-star hotel where they are lodged.During weeks two and three, students are whisked to the north centralregion of San Carlos, close to the famous Arenal Volcanoand famous for its thermal waters. When not admiring the volcanicviews from the hotel, students enjoy saunas, natural swimmingpools and mineral hot springs.Week three takes place in Papagayo, in the picturesque northwesternprovince of Guanacaste, commonly referred to as CostaRica's "gold coast." This week is about fun in the sun. Students stayin a luxury beachfront hotel and can keep entertained with dailypool or beachside activities, nightly cocktail parties, internationalcuisine and miles of white-sand beach.STUDENTS can enroll in the standard three-week program orin any one or two weeks out of the program, or combine all threedestinations, depending on their wants and needs. The program isflexible to the student; accommodations, tours and even study destinationscan be tailored to suit time and budgeting needs. Theschool will also plan a detailed itinerary for students who choose toextend their studies beyond the regular program.The price for the three-week program is $3,750 and includes allaccommodations, food, transportation within Costa Rica, selectexcursions and Spanish classes and materials. The per-week priceis $1,250 per person."The program is timely," Chaves says. "Costa Rica's tourismindustry is booming, and one of our country's greatest appeals isthat there is something for everyone, at any age or fitness level.Spanish for Seniors provides older tourists and visitors with theopportunity to experience Costa Rica close up, in the most naturalway possible. It's a perfect blend of cultural activity, languagelearning and sightseeing."For more info, call 233-8914 or visit www.crilang.com.

You may be interested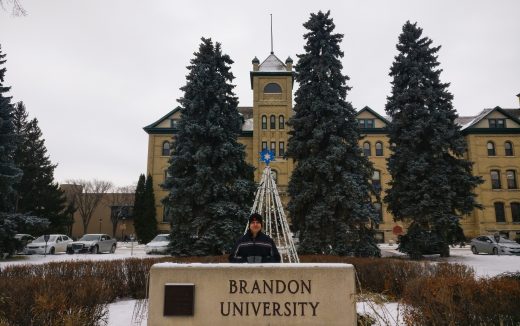 Please Send Coffee!
319 views