Is Guanacaste Drying Up? How Should Guanacaste Divide Its Water?
RICE paddies, golf courses and wetlands – thedemands on Guanacaste's water sources are plentiful andthey are vast, covering thousands of hectares on what isvisibly the driest area of the country.While agriculture and tourism endeavors suck waterfrom above and below the surface of this northwesternprovince, thirsty Guanacaste residents and environmentalistshave been left to battle for their share of what is quicklybecoming a rare resource.So far, it appears agriculture is winning the Guanacastewater fight. Output of rice – a water-intensive crop – hasdoubled in the past two decades in the region, thanks ingreat part to help from the Costa Rican government.THAT increase has come at a cost, according to arecent study by the Organization for Tropical Studies(OTS) and the World Conservation Union of theTempisque River basin – the largest river basin in thecountry and a principal source of water for Guanacaste.The government has granted water concessions to riceand sugarcane producers along the Tempisque River thatallow them to draw twice the amount of water from the riverthan it usually has during the dry season, the study found.This, combined with the runoff of agricultural chemicals,has caused wetlands in the area to shrink by 67% –from 30,000 hectares to 7,000 hectares since the early1980s, according to the OTS.RESIDENTS in Guanacaste towns need no study to tell them commerce in the province may begetting more than its fair share of water.From the fast-growing coastal town ofTamarindo to the inland cities of Santa Cruzand Nicoya, residents have voiced concernabout a permanent source of drinking water.More than 200 people participated thisweek in a water fair at the UniversidadNacional's Nicoya campus to discuss publicparticipation in water management in anticipationof World Water Day next Tuesday.While agriculture is responsible formuch surface water consumption, residentsoften blame large tourism developments,and accompanying golf courses,for consuming water from aquifers.RICARDO Valverde, technical advisorfor the Central American WaterTribunal, a non-governmental ethics court,claims large hotels in the area offering golfcourses, urbanizations and condominiums,use more water than the aquifers can provide,leaving surrounding communitiesand aquifers dry."There is almost no water left inaquifers such as the ones in Santa Cruz andBrasilito," Valverde said. "The area suffersdrought for six months of the year."Many coastal developments dig theirown wells in the Tempisque River basinand pipe water to the coast, OTS directorJorge Jiménez told The Tico Times. Morethan 1,800 wells tap water from theaquifer below the basin, and an additional1,000 surround it."THERE is already a very largedemand, and 6,000 more hotels rooms areexpected in the coming years," Jiménezsaid. "This has us very scared."But the scientist believes more watermay exist in the aquifer than some think."We don't know how much is beingtaken out, but neither do we know howmuch is there," he said.Asimple study to determine this informationwould take less than a year andinvolve a small team of technicians, headded.Overall, lack of information and coordinationdefines the water situation inGuanacaste and the country, according toboth Jiménez and Valverde."WE have nearly 17 institutions thathave some legal power in water management.We have 117 laws and decreesabout water," Jiménez said. "So everybodyhas something to do with it, yet noone has everything to do with it. It is acomplete disorder."For example, the developers of thePapagayo Peninsula tourism project, whichincludes the posh Four Seasons hotel, werestudying desalinization processes, particularlyfor their golf course.But the Ministry of Environment andEnergy (MINAE) put a halt to such possibilities,saying there are no regulationsregarding the use of seawater, accordingto Jiménez.SUPPOSEDLY the National Waterand Sewer Institute (AyA) is responsiblefor water, but MINAE's Water Departmentcan give also concessions for the exploitationof water sources, added Valverde.In addition, some hotels have builttheir own wells and exploited water byconcessions from municipalities under theterminology "ground use."These same municipalities are toblame for failing to provide potable waterfor residents, Jiménez said.Residents of Cartagena, Santa Cruz,Villareal and La Garita presented a casebefore the Central American WaterTribunal last year against the owners ofthe Hotel Melía Playa Conchal, MINAEand AyA denouncing the hotel's requestfor a concession to use water from theaquifer of Nimboyores, which lies withinthe Tempisque basin and provides waterfor the surrounding communities.The water tribunal sided with the communities,and although the verdict is notbinding, the concession was eventuallydenied.A special commission of the AyA,MINAE and the National SubterraneanWater and Irrigation Service (SENARA)was formed last year in an effort to addressthe water problem.They have proposed building a dam inthe higher elevations of the Piedras River,creating a reservoir that, through the use ofa "water highway," would bring water inland and to coastal communities. Theconstruction of such a project would costat least $5 million, according to environmentallawyer Rolando Castro, who hasbeen helping several communities nearlarge hotels defend their rights to water.Residents of Bagaces, which lies nearthe Piedras River and below the proposeddam site, object to the proposal, saying itwould cut them off from their water source.SIMILAR government projects tomove water in the past have been met withpathetic inefficiency, according to Jiménez.In the early 1980s, the governmentbegan promoting the cultivation of rice andsugarcane along the Tempisque, saying thatthe newly created Lake Arenal would be thewater source. After water flows through thehydroelectric dams to create power, irrigationditches carry it to farms.This has allowed for the growth of32,000 hectares of rice and 20,000 hectaresof sugarcane in one of the driest partsof the country. Rice crops are now harvestedtwice a year, instead of once, as previously.However, the water's flow is dependenton electricity use, and therefore unstable– requiring farmers to pump waterfrom the Tempisque River for their crops.The government has granted themwater concessions amounting to a total of20 cubic meters per second, when duringthe dry season, the river produces onlybetween 8-9 m3/second, Jiménez explained.ADDITIONALLY, the Arenal wateris wasted, as farmers are charged a mere¢9,700 ($21) every six months for each 10hectares of land, regardless of the amountof water used on it, Jiménez explained."So there is no motivation for efficiencyor water conservation," he said.The victim of this system has been notonly the Costa Rican public, who paid forthe irrigation system, but also Palo VerdeNational Park, which protects importantwetlands near where the Tempisque Riverspills into the Gulf of Nicoya.The goal of the OTS's recent study isto provide an understanding of the environmentalcosts of the government's watermanagement."This is ultimately a political decision,"Jiménez said. "Politicians have to say,'there is a group of people who want to protectthe environment here. There is anothergroup who wants to grow sugarcane…'Let's sit down and come to an agreement onhow to split up this resource."
Facebook Comments
You may be interested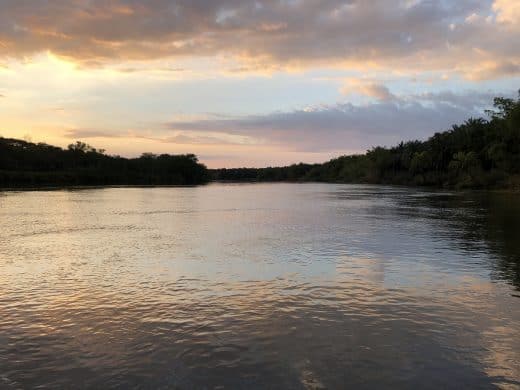 Tico Times Deep Dive
298 views
Tico Times Deep Dive
298 views
Our Southern Zone Deep Dive is underway!
Katherine Stanley
-
March 26, 2019
Our editorial team is making its first trip of the year – what we hope will be the first of many –…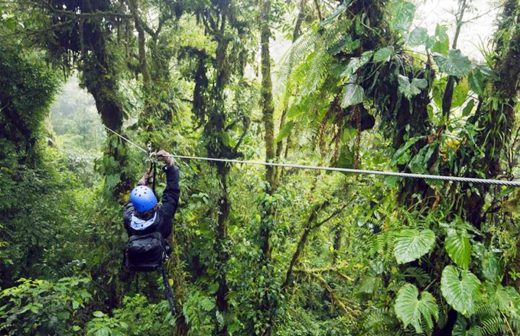 Travel & Tourism
494 views