Guanacaste a Sportfishing Mecca
A tarpon-fishing trip to Barra delColorado, on the northern Caribbean coast,brought me to Costa Rica for the first timein 1983, and less than a year later I had quitmy job, sold everything I owned inCalifornia and moved to Costa Rica, totingenough fishing tackle to stock a smallstore.I haven't been back to the UnitedStates since 1985, and have no plans to go.THE day after we got our old VW vanout of Customs, I headed to PlayaFlamingo, on the north Pacific coast ofGuanacaste, to see what could done todiminish the billfish population. A handfulof private boats was parked at the old marina,but only after knocking on doors did Ilearn the only charter boat there was theBlue Marlin, operated by the late TomBradwell, Costa Rica's fishing pioneer onthe west coast.Tom's boat at the time was the lonecharter not only in Guanacaste but alongthe entire Pacific coast, all the way south toGolfito.TODAY, Costa Rica is a mecca forsport fishermen from around the world,with enough fishing boats to invade NorthKorea spread from Golfito all the waynorth. And Guanacaste is still among thecountry's primary fishing regions for marlin,sailfish, tuna, dorado and more duringthe high season.The Flamingo Marina is currentlyclosed by litigation, with boats lying off onbuoys, ferrying fishermen out in pangas(skiffs). Though plans exist for improvementand expansion of the marina, don'thold your breath until it happens (see articleon page S-15).The Guanacaste sportfishing fleet nowspreads from the outside of the NicoyaPeninsula to Tamarindo, and from therefurther north into the Gulf of Papagayo,with charter boats operating out of Ocotal,Playas del Coco and a few points inbetween.SEASONAL winds take their toll duringthe winter months, with the best fishingin the region beginning in January andFebruary along the Nicoya Peninsula southof Cabo Vela, where the land configurationprovides shelter from the northerly winds.A number of top charter boats are permanentlybased out of Playa Carrillo, witha couple in the Sámara and Nosara regions,but greater numbers operate out ofTamarindo and Playa Flamingo, makingthe run south as the winds dictate when thebite is on.Fishing off Carrillo traditionally peaksin March and April but often continueslonger, and you're not likely to come homewithout bending your rod a few timesthroughout the summer months.Boats are mostly 30-footers or larger,with the going price at about $850 a daybecause of the soaring fuel prices here.Larger boats are a bit more. A very fewboats have managed to hold the line at$800. A boat in the 30-foot range will fishup to four anglers very comfortably, andsome 30-footers will take up to five fishermen– but the more anglers aboard, the lessrod time everyone will have.Anglers fish all day for that price.Boats are fully rigged, with tower, electronicsand professional-quality tackle provided,and you will have an experiencedskipper and mate. Lunch, soft drinks andbeer aboard are included.BILLFISH and other blue-waterspecies are what most anglers are after, butthere is also some sensational inshoreaction for roosterfish, snapper and otherspecies along the inshore structure and atthe Catalina and Murciélagos (Bat)Islands, best reached out of Flamingo andTamarindo.I got lucky on a trip to the Bats a goodmany years ago, fishing with RandyWilson, a pioneer skipper in that area,when we got into a bunch of wahoo just offthe island.WHENEVER you're planning a tripto Costa Rica, and wherever you are planningto fish, it's advisable to make reservationswell ahead of time, particularly duringthe peak fishing seasons in the variouscoastal regions and especially during theChristmas and Easter holiday seasons.We plan fishing trips here, and had a lotof disappointed anglers this past year whocouldn't find a boat or even hotel rooms incoastal areas during peak season.You can read the weekly fishing reportsin The Tico Times print edition or online atwww.ticotimes.net. For assistance orinformation on fishing, e-mail jruhlow@racsa.co.cr or visit www.costaricaoutdoors.com.Residents are welcome to call me at282-6743 or drop by the Costa RicaOutdoors office in Santa Ana, southwest ofSan José.
Facebook Comments
You may be interested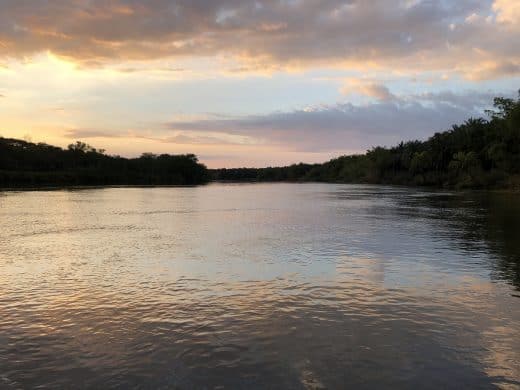 Tico Times Deep Dive
298 views
Tico Times Deep Dive
298 views
Our Southern Zone Deep Dive is underway!
Katherine Stanley
-
March 26, 2019
Our editorial team is making its first trip of the year – what we hope will be the first of many –…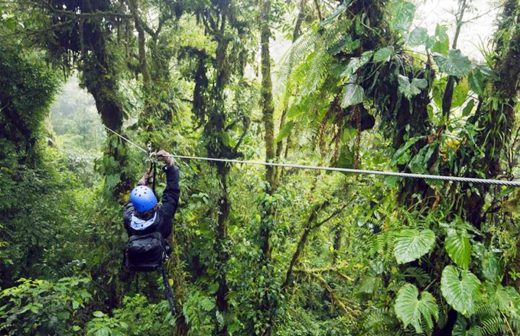 Travel & Tourism
493 views