Finding the Secret Spots
RECENTLY, the Costa RicanTourism Institute (ICT) reported that amidthe tourism boom in Guanacaste, 82% ofvisitors to this province head for the beaches.Makes perfect sense, what with this partof the Pacific coast's beautiful stretch ofshoreline, bathed year-round with warm airand water.Given the international reputation ofGuanacaste's waves, it would figure that agood number of these visitors are headingto the Gold Coast to surf. Whether they areseasoned surfers looking for a perfectbreak, or neophytes who have heard all thehype and want to give the sport a try,tourists know this is the place for everykind of surfing opportunity.In addition to substantial press coverageof the more notable surf spots in thearea, such as Witch's Rock, Ollie's Point,Langosta, Grande and Avellanas, on thenorthern Pacific coast, anyone with a littlegumption can pick up a Costa Rican tourbook or plug "surfing" and "Guanacaste"into an Internet search engine to get a fullrundown of the breaks.A popular book called "The SurfingGuide to Costa Rica" can be picked up at alot of surf shops in the country. Travelerswho haven't left home yet can go towww.surfingtravel.com for the CostaRica surf lowdown. And both www.surfingcr.com and www.crsurf.com operate inthe country, offering reports, predictionsand links.ANOTHER result of the Guanacastetourism explosion is that surf camps,schools and guide and tour businesses arepopping up all along the coast, creating amixed blessing: on the closed-in bayswhere beginners are given their firstinstruction, the water is often overcrowdedwith students and teachers, frustratingthe more experienced surfer who has tododge boards and bodies on the way downthe line.The upside of Guanacaste's abundanceof surf-related education and guide centersis that prospective clients are offered manyoptions from which to select that one specialprivate instructor or guide who candeliver the personal attention a Costa Ricansurf vacation warrants. The right guide canlead surfers to spots protected from thehubbub, outside the often crowded, safebays populated by beginner's lessons.Spending a little extra money for suchservices can result in a more enjoyableexperience, especially if the surf lessons ortours last for several days and allow forexploration of beaches not on the maps orin the surf books. Visiting surfers who initiallycontract local or native guides to takethem to the better known beaches couldend up at "secret spots" – the unnamed,unspoken-of breaks one learns about onlythrough word-of-mouth.A surf instructor and guide, YefreyRojas runs a two-year-old tour and taxitransfer company called Mop Adventures(833-7283), in addition to being the headjudge for the Circuito Nacional de Surf, thecountry's eight-month-long, countrywidesurf contest. He is also the only InternationalSurfing Association (ISA)-certifiedjudge in Costa Rica, so he is often requiredto attend ISA events outside the country.Mop Adventures is based inTamarindo, so its surf package prices arelower than those in other parts ofGuanacaste because the company getsmost of its clients directly from the area'shotels, including Hacienda Pinilla BeachResort, Hotel El Diria, Cala Luna Hotel,Tamarindo Vista Villas and Cabinas LasOlas in Playa Avellanas. Full trips withhotels may be booked through www.premioincentives.com, or e-mail Rojasdirectly at yeffreyr@hotmail.com, and hewill put an entire surf trip together withlessons and/or guided tours, as well ashotels, depending on budget.Rojas has a strategy for beginners wholong to get up and ride. For a private lesson($50 solo or a group of no more than threepeople at $30 per person), the client isgiven a rash guard and longboard andtaken to Playa Tamarindo for an hour and ahalf of instruction. The class begins with10 minutes on the beach, where Rojas oranother Mop Adventures instructor givesdirection for paddling and standing up."After they have a clue, I take them tothe water," Rojas says. "Playa Tamarindohas the best waves for learning becausethey are very smooth and slow, and beginnersdon't have a hard time and get discouraged.They can stand up in the whitewater– after the wave has already broken– and, after a little while, they can catch theface of the little waves before they break. Idon't go longer than an hour and a half at atime; they get too sore from paddling."IF the client remains with Mop for afew days, Rojas will plan trips to otherbeaches, including the 20-minute drive tothe beach break at Playa Avellanas (addanother $25 to the fees above)."The wave on the sand (at Avellanas)doesn't break that strong, there is no riptide,and the break is very close to theshore," Rojas says. "It's a little faster thanTamarindo, but it's still not as fast asLangosta (south of Tamarindo) or Grande."Playa Grande, across the river mouthfrom Tamarindo, offers a long, pristinebeach break with lefts and rights, featuringconsistent offshore winds; check outwww.jamminsurfcamp.com for a photoand video of the day.Avellanas can also be for the intermediateand advanced surfer (if MopAdventures guides and drives, it's the sameprices as above). That's because the wholestretch is just a gorgeous choice of challenges,from Little Hawaii near the rivermouth, with its right-to-the-beach breaks,to the point with left-breaking waves overthe reef that you see as soon as you get outof the car in the parking lot.Just five kilometers farther south isPlaya Negra, where, at incoming high tide,experienced surfers love the right pointbreak with fast waves.MOST of the better surfers make thetrip to Guanacaste with the intention ofgoing to Witch's Rock, inside Santa RosaNational Park. This geological formationacts as a point for some strong offshorewinds, particularly from December toMarch, and creates beach breaks in alldirections, which work best with theincoming high tide.The park has now limited the numberof boats that may enter the area each day,so it's best to coordinate with an establishedsurf company or one of the captainsin Playas del Coco to get out there (Mopcharges $230 for boat only, $380 for transferfor four to Coco, plus park admissionfor four with food). When the tide goeslow, hit the other famous break in the area:Ollie's Point, a long, beautiful right that iseven nice for beginners on a small day.AS for the aforementioned "secretspots" excursion, be warned: Rojas willonly allow "good surfers" to hire him forthat one."The waves are good, and not manypeople know about the places yet, whichmakes it more fun for my client," he says.The cost for this clandestine operationis steep – $100 per person or $50 per personwith three or more – but guaranteedworth the price.ALTHOUGH Costa Rican pro surferAndrea Díaz runs her surf camp and tourbusiness, wavescr.com (643-2983), out ofJacó, on the central Pacific coast, she oftenmakes excursions to the southern tip ofGuanacaste with her clients. She drives toNosara for the hot sun and the white beachbreak that produces rights and lefts withsome shallow-rock reef lefts that get barrelingwith swell. Here, her beginner andintermediate surfers can enjoy a change ofpace for three days, out of a weeklong tripthat includes four days on the Hermosawaves, just south of Jacó.While the Roxy-sponsored championshipsurfer prefers Nosara, she will obligeher travelers and take them a little south, toanother beach break called Playa Guiones,which has a left point. This is a more consistentyear-round surf spot – better for theveteran – and is less crowded to boot.Wavescr.com offers the Nosara trip for$530 (with an additional $530 forHermosa, but that part is negotiable) andincludes a stay in a private house, surfguide, transportation, breakfast, goodybag, yoga and a massage.ALTHOUGH Díaz and Rojas are buttwo of the many surf instructors and guidesavailable in Guanacaste, they are specialbecause of their love for their native country,and their desire to pass on the thrill ofthe wonderful sport of surfing.

You may be interested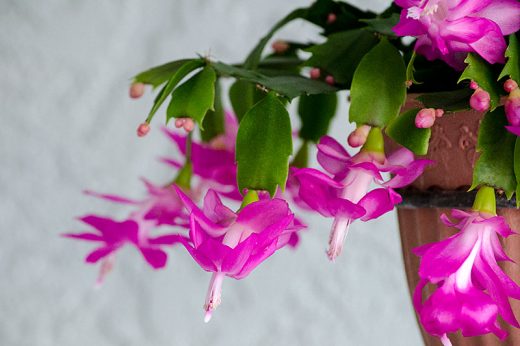 Environment and Wildlife
471 views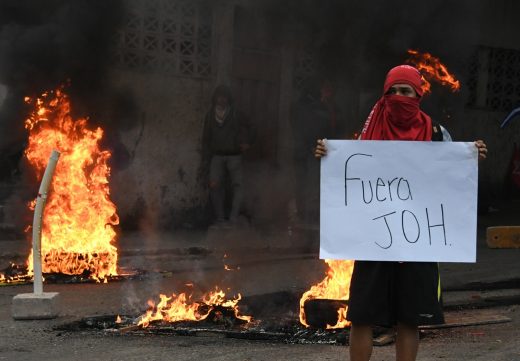 Central America
1305 views
Central America
1305 views
Honduran opposition protesters take to the streets
Noe Leiva / AFP
-
December 15, 2017
Supporters of the leftist opposition in Honduras blocked streets in various cities around that country on Friday, despite political repression,…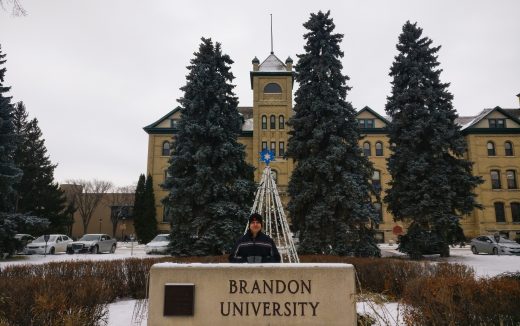 Please Send Coffee!
2287 views