Ex-President Fails to Appear
CHIEF Prosecutor Francisco Dall'Anese onWednesday announced his office has launched aninvestigation to determine whether former CostaRican President José María Figueres (1994-1998)has disobeyed public authority by refusing to returnto Costa Rica and testify before the LegislativeAssembly.Figueres, who resides in Switzerland, has failed toappear before the assembly's Public ExpendituresCommission on four occasions – most recently lastweek – since legislators first asked him to testify inNovember. The commission's members wantFigueres to explain why he accepted funds fromAlcatel, a global telecommunications firm implicatedin a high-profile government corruption case here.The former head of state maintains the "consultingfees" he received in 2001, a total of$906,000, are legitimate, and accused legislatorsthis week of using the situation for political gain.If a judge opens a penal case against Figueres asa result of the Prosecutor's Office investigation, andFigueres continues to refuse to testify, the judgewould be able to issue an international capture orderfor the former director of the World EconomicForum.FIGUERES resigned from his post at theSwitzerland-based economic forum in October2004 after Costa Rican dailies revealed the paymentsfrom Alcatel, the same company accused ofmaking illegal payments to former Costa RicanPresident Miguel Ángel Rodríguez (1998-2002) and other public officials in connectionwith the company's $149 million contracthere.Rodríguez, who stepped down fromhis post of Secretary General of theOrganization of American States (OAS)when allegations of corruption surfacedagainst him, is in preventive detention in aprison north of San José while authoritiesinvestigate the accusations.The payments to Figueres were in violationof the economic forum's regulations.SEEKING an explanation of thepayments, the Public ExpendituresCommission asked Figueres to appear onFeb. 3. After the commission's seven legislatorswaited in vain once again, theydecided to denounce the former head ofstate before the Prosecutor's Office for"disobedience of public authority."Article 307 of the Penal Code definessuch disobedience as a crime, punishablewith 15 days to one year in prison.On Tuesday, true to their word, commissionmembers strode down the pedestrianmall between the assembly buildingand the Judicial Branch complex in SanJosé to present their complaints in a letterto Dall'Anese.Dall'Anese announced the opening ofan investigation into the matter in a statementthe next day. Judicial Branch spokeswomanSandra Castro told The Tico Timesthat the Prosecutor's Office is also analyzingdocuments related to the Alcatel paymentsFigueres accepted.THIS is not the first time legislatorshave tried to involve authorities in theirattempt to bring Figueres home.In December, Public Security MinisterRogelio Ramos contacted Interpol at therequest of legislators, but Interpol representativessaid they cannot take actionunless a judge has issued a capture orderfor Figueres (TT, Dec. 10, 2004).FIGUERES scoffed at the commission'sattempts to force his return."I don't have any interest in gettingmyself in the middle of a political game,and that is what they are trying to do, inmany different ways," Figueres said thisweek in an telephone interview fromMadrid with Radio Monumental's"Nuestra Voz" program.The fact that legislators accuseFigueres of disobedience "is a position thatdoesn't fit and shows the political interestthey have in this," he added.Asked during the radio interview if heplans to return to Costa Rica, Figueressaid, "Of course I will arrive, and of courseI have the greatest interest in clearing upall the matters related to all this."However, he did not specify a date.WHETHER the Alcatel payments arelegitimate or not, Figueres apparentlyfailed to report them on his income taxdeclaration (TT, Nov. 5, 2004). He recentlypaid Costa Rican income taxes owed,plus interest, on the Alcatel payments,according to the daily La Nación.News that Figueres accepted Alcatelfees surfaced in October 2004 – a darkmonth for former Costa Rican Presidents.Allegations that Figueres' predecessor, formerPresident Rafael Ángel Calderón, Jr.(1990-1994), and his successor,Rodríguez, accepted illicit funds, resultedin preventive detention orders for both.Rodríguez stepped down from theOAS after less than a month on the job,saying he wanted to return to Costa Rica todeal with the accusations against him.Immediately after he announced his resignation,Dall'Anese obtained an internationalcapture order for the formerPresident.RODRÍGUEZ was arrested and handcuffedupon his return (TT, Oct. 22, 2004).While both he and Calderón began servingtheir detention orders under house arrest,they were transferred to the penitentiary LaReforma, where they remain, in November2004. Their cases made headlines aroundthe world.Rodríguez is accused of acceptingmore than $1 million in "prizes" fromAlcatel in connection with the lucrativecontract granted during his presidency.Calderón allegedly masterminded thedistribution of $9.2 million in illegal paymentslinked to a $39 million medicalequipment purchase by the Social SecuritySystem (Caja).THE scandals have rocked the CostaRican political establishment, sinceFigueres is the son of National LiberationParty founder and former President JoséMaría Figueres (1948-49, 1953-58, and1970-74).Calderón is the founder of the SocialChristian Unity Party and the son of anotherformer President and political giant,Rafael Ángel Calderón Guardia (1940-44).Rodríguez, meanwhile, was the firstCentral American secretary general ofthe OAS.

You may be interested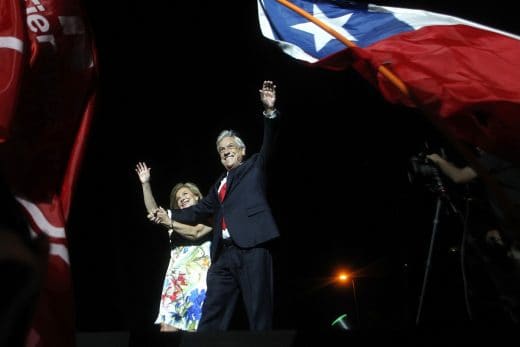 Chile
143 views
Billionaire Piñera to return as Chile's president
Paulina Abramovich / AFP
-
December 18, 2017
Electoral authorities said the 68-year-old conservative, who previously led the South American nation from 2010-2014, won 54 percent of the vote, nearly eight points above his leftist rival Alejandro Guillier.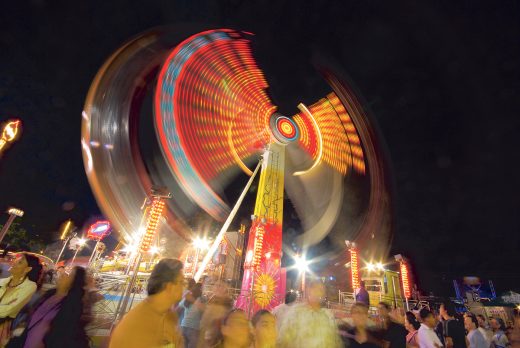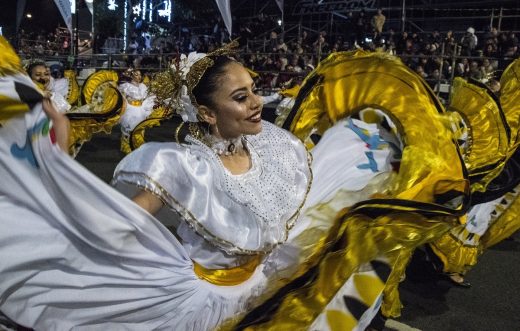 Holidays
2855 views
PHOTOS: Costa Rica's Festival of Light
AFP
-
December 17, 2017
Costa Rica's traditional Festival de la Luz, a holiday parade through the heart of San José, filled the capital with…