Great Cuisine on the Caribbean
AS the sun setsin Puerto Viejo –the liveliest beachtown on the Caribbeancoast, 62kilometers southof the provincialcapital of Limón –beach bums, slothfulholiday makersand intrepid surfersmosey aroundtown in search ofsustenance.Coconut-basedCaribbean cooking, seafood and Continentaland Asian specialties are served infunky laid-back eateries, or with a touch oftropical elegance. On the main street,devotees of pasta and pizza flock to CaféViejo, an Italian-owned restaurant servingconsistently good fare, a selection ofItalian and Chilean wines or a mug of draftale or lager brewed locally by CerveceríaLa Jungla (TT, Aug. 27, 2004).THE evening two friends and Iarrived, the restaurant was rapidly fillingup, but the different-sized wood tables canaccommodate groups of diners both largeand intimate. Carved wooden surroundings,terracotta-colored walls, a tiled roofand subdued lighting enhanced by flickeringcandles create a pleasant, casual ambience.The bar on the front veranda is a popularspot for people-watching, with thesounds of reggae adding a distinctiveCaribbean tone.My friends ordered piña coladas fromthe extensive list of cocktails, whichincluded frozen daiquiris, margaritas and awhite-rum concoction called Isle of theBlessed Coconut. The name was tempting,but we passed on that one. Not cheap, theselong and short before-dinner drinks arepriced from ¢2,500-2,800 ($5.45-6.10).I ordered a mug of La Jungla ale – amust try if you are partial to a malty brew.This totally confused our obliging youngwaitress who hadn't a clue what I was talkingabout! We suspected she was a recentrecruit. A trip to the bar soon remedied thesituation; in a flash, a mug of my favoritesuds arrived at our table with apologiesfrom one of the youthful owners, MaurizioSemprini, whose attentive presence wasevident throughout the evening.Semprini, his brother, Marco, andfriend, Mimmo Mascheri, arrived in PuertoViejo two years ago."We had a restaurant in Rimini onItaly's Adriatic coast, but decided to escapeto a less touristy environment," said the charismatic Semprini. "Sixty percent of our ingredients areItalian imports.""We use our grandmother's recipes," he added with asmile. "My brother Marco makes his own pasta and pizzacrusts, and a recent addition to the team, AlessandroMoutanari, looks after the desserts and grill."Our delicious dinner was certainly proof of the team'stalents. We shared an antipasto italiano served with freshhomemade bread. Prosciutto from Parma, mortadella fromBologna, salami from Milan, artichokes Roman style andpecorino, a tasty cheese made from sheep's milk, providedus with a gourmet trip around Italy.Other appetizers included eggplant baked with tomatoand mozzarella, tuna croquettes and an interesting mixedsalad. Prices ranged from ¢2,700-4,500 ($5.90-9.80), but, ifyou're on a budget, beware: prices on the menu don'tinclude the 13% sales tax.FOR two of us, homemade pasta was the main-coursechoice. The ravioli stuffed with lobster, ricotta and zucchinicovered with fresh tomato sauce, shrimp and squidsounded wonderful, but my friend couldn't resist thelasagna stuffed with spinach and ricotta and smothered in acreamy cheese sauce. Her comment: "It's an outstandingversion of this traditional classic dish."The strozzapreti, a specialty pasta from the chef'sregion of Italy, provided an al dente base for the addition offresh tomatoes, cubes of eggplant, zucchini, onions, carrotsand asparagus sprinkled with Parmesan cheese – an exemplaryvegetarian's dream that proved far too much for mysmall appetite. However, doggy bags for both this and thelasagna were provided with a courteous smile.Tagliolini with shrimp, squid and mussels and tagliatellewith Italian sausage and porcini mushrooms alsograce the homemade pasta list. Prices range from ¢4,700-5,600 ($10.25-12.20). The dry pastas – spaghetti, bucatiniand penne – are cheaper, depending on the ingredients inthe sauce.The insalata di mare, our other friend's choice, was arepresentative delight of the fruits of the ocean. A potato,octopus and olive salad accompanied shrimp and squidsprinkled with olive oil, garlic and parsley. Beautifully presented,it was a treat to behold and for the taste buds to salivateover. Prices for mixed seafood plates and grilled tunarange from ¢4,400-5,300 ($9.60-11.55) – double, if lobsteris included. For carnivores, three choices of steak with differentsauces are offered in the $16-17 range.THAT night, most of our fellow diners were tuckinginto the scrumptious-looking thin-crust pizzas, dressed witha choice of 24 varieties of topping. Prices range from¢2,400-9,000 ($5.20-19.60), depending on size and choiceof added goodies.The small selection of desserts sounded light andrefreshing, but by then we were defeated, opting instead forexcellent coffee as the denouement to our meal.Café Viejo is pricey compared to other restaurants intown, but if you're seeking top-notch Italian cuisine andfirst-rate service, it's certainly a recommendable choice.The restaurant is on Puerto Viejo's main street and isopen only for dinner, from 6-11 p.m. (closed Tuesdays). Inthe near future, live lounge music will be on the menu from10 p.m-1 a.m. Call 750-0817.

You may be interested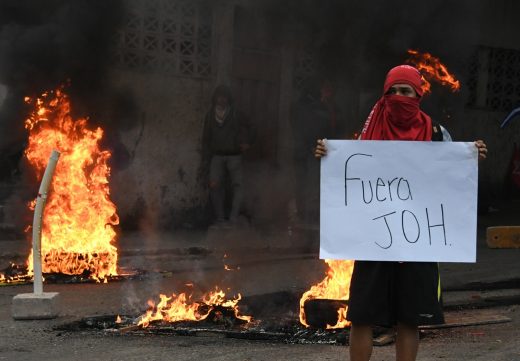 Central America
801 views
Honduran opposition protesters take to the streets
Noe Leiva / AFP
-
December 15, 2017
Supporters of the leftist opposition in Honduras blocked streets in various cities around that country on Friday, despite political repression,…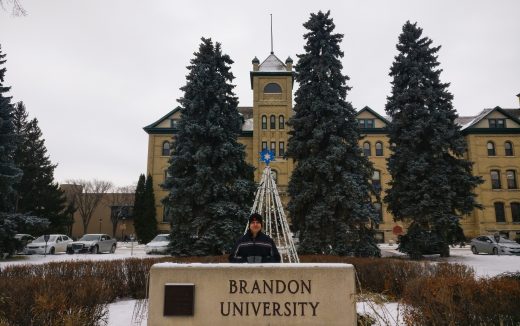 Please Send Coffee!
1886 views