Central Bank Confirms Restrictive Policy
THE Central Bank and the LegislativeAssembly are ten minutes apart in downtownSan José, but the distance betweenthem seems to shrink each time businessleaders cite political action as the only wayto save Costa Rica's economy from amediocre year. Such statements havebecome increasingly common in recentmonths.Central Bank president Francisco dePaula Gutiérrez, who again projected moderategrowth and higher interest rates forthe coming year when he officially presentedthe bank's monetary policy for 2005last week, said the country can expect betterthings only if the assembly reforms thetax system to provide increased revenuesto the cash-strapped central government.Gutiérrez also emphasized the need forthe assembly to pass the Central AmericanFree-Trade Agreement with the UnitedStates (CAFTA).CAFTA and the tax plan, or PermanentFiscal Reform Package, are often mentionedin the same breath becausePresident Abel Pacheco has set the taxplan's approval as a prerequisite for sendingCAFTA to the assembly for ratification(see separate story).Gutiérrez maintains neutrality regardingPacheco's political agenda."We respect the President's politicalstrategy, but we feel that the country mustconfront both (CAFTA and the tax plan) in2005," he said.In the absence of these tax and tradereforms, Gutiérrez said the bank will pursuea restrictive monetary policy, as heindicated in December (TT, Dec. 24,2004). In other words, the bank will tradehigher interest rates and lower growth forlower inflation.CONTROLLING inflation, whichlast year closed at 13.13%, is the bank'stop priority, according to Gutiérrez."We are going to return to a level of10%, and expect to reach even lower levels(9%) in 2006," he said.He emphasized that 2004's high inflationfigures were "an isolated event"caused by the increased prices of petroleumand key agricultural products such asrice.Projected overall economic growth for2005 is 3.2%, down from 4.2% in 2004.Gutiérrez said lower growth is "the cost"of controlling inflation and the country'sdeficit. The combination of increasingexports with restrictive domestic policiesresult in a projected 4.2% growth in theexternal deficit, down from 4.8% last year.GUTIÉRREZ also announced thebank is slowing devaluation of the colónagainst the dollar to ¢0.15 per day, downfrom ¢0.17.He explained that the devaluation ofthe U.S. dollar against other currencies isgiving the bank space to slow colón devaluation,since the bank also takes into considerationthe value of the colón relative tothe euro and yen.This week, Gutiérrez announced thebank is considering investing some of itsreserves in euros rather than dollars as adiversification measure. The bank'sreserves, currently invested in dollarinstruments, reached record heights of$1.917 billion last year and, this month,exceeded $2 billion.THE Costa Rican Chamber ofCommerce expressed concern about thebank's projected rates, saying in a statementthat the rates would prevent jobgrowth and poverty reduction."We make a call to the country in generaland the government in particular toheed the Central Bank president's call thatdiscussion of CAFTA, leading to itsapproval, be initiated soon," chamber presidentEvita Arguedas said in the statement.She called CAFTA a necessary tool for"more and better jobs that generate greaterincome for the Costa Rican family."Poverty reached 21.7% in 2004, thehighest level in 11 years (TT, Dec. 3,2004).

You may be interested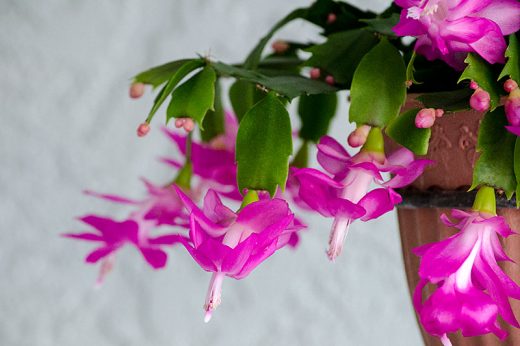 Environment and Wildlife
915 views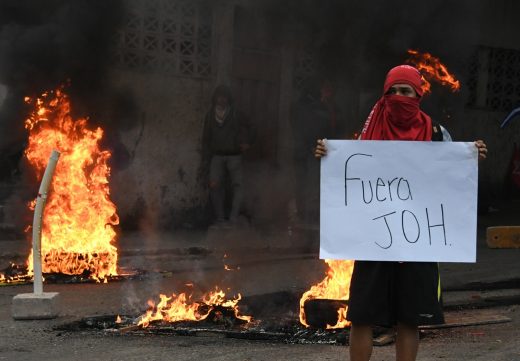 Central America
1699 views
Central America
1699 views
Honduran opposition protesters take to the streets
Noe Leiva / AFP
-
December 15, 2017
Supporters of the leftist opposition in Honduras blocked streets in various cities around that country on Friday, despite political repression,…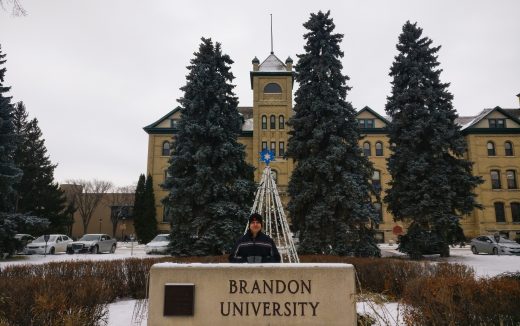 Please Send Coffee!
2498 views