Malpaís Releases Second Album: "Historias de Nadie"
SMOKING cigarettes and signingalbum covers, Fidel Gamboa, lead singerand guitar player for Costa Rica's youngand already legendary group Malpaís,tossed about insights into his band's newlyreleased sophomore compilation, "Malpaís2, Historias de Nadie." He sat beside hiswife last month at the official release partyin the Jazz Café in San Pedro, east of SanJosé, expertly ignoring camera flasheswhile trying to define his music for a foreignaudience."It's not easy to file these discs in thecategories at the music stores," he told TheTico Times."We're a cultural bridge," heexplained, alluding to his Guanacastecanroots, his jazz and big city influences froman adolescence in San José, the classical instrumentcomposition of the band and theartful imposition of folk elements on original,quietly reflective lyrics."We are interested in making the lyricspoetic and of high quality, by which wefeel identified as Costa Ricans." But, headded, "We have problems with identity."Which is an understatement for a band thattries to cull its identity from a countrycaught with its cultural pants down at theheight of the world's globalization metamorphosis."It's not light or superficial music. It'smusic that puts us in our own worlds," hesaid.THE disc's liner notes also try to makecertain distinctions, but they can really onlybe heard, not explained in text. The text,however, is the rice in this casado – not themain dish, at the center of everything.Early on in the liner notes, the groupshuns any relation to academia, in spite ofthe classical training of the musicians, andappropriately dismisses notions that themusic could be "simplified folkloric compilationsmade for tourists," thoughEnglish translations throughout the noteshint at the foreign audience targeted, atleast from a marketing perspective.The often melancholy lyrics indulge innostalgia, forests as known through agrandfather's expressionsand memories ofchildhood, for example,a realistic love treatisethat remembers oldclothes and a hated dogwhile invoking lovethrough the "old ritual"of taking off clothes.The piece fromwhich the album title isderived, Historia deNadie, is translated inthe notes – I believeincorrectly – as "NobodyStories"; a look atthe lyrics for contextshows it may have beenbetter to leave thetranslation as the moreobvious "Stories of Nobody."THE lyrics meander around a story ofa meeting and a marriage, but wallow inmetaphors of the tragedy of a loss and thememories of one of the lovers. It beginswith a spirited but smooth guitar and bassbehind Fidel's voice telling the story in oneof his melodies, perhaps best classified as"adult cotemporary" but with a more subtleand indefinable melody than many ofthe songs in that category. Then, as the violin,the piano under the nationallyacclaimed fingers of Manuel Obregón, andthe two kinds of percussion swell aroundthe singer, the guitar and Fidel's voiceharden on the chorus, lending the songanother of the elements common to thisgroup: a stirring poignancy earned frominstruments more conducive to elevatormusic than this mournful, Guanacaste andLatin adult orchestral rock, if it can be sodescribed.THE final song is another that encapsulatesthe themes andstyle of this seconddisc; Más al Norte delRecuerdo (FurtherNorth than the Memory)lyrically lamentsthe loss of Guanacasteto change over time,and the singer, returningto the northernprovince, decides tosearch figuratively furthernorth than hismemory. But if thelyrics don't make practicalsense, it could bebecause the Spanish issplattered with nativeGuanacestecan termssuch as a mention ofthe quijongo, a drum from the region, or itcould be because they are sagging underthe weight of their own metaphor."It seems like we'll never arrive,Guanacaste is no longer there, the winddoesn't sing to me anymore. I have tosearch further north than my memory. Theclaxon of that day woke the old whores inthe terminal, years later your eyes, yourcolor… a story I never learned to tell. AndI saw the arid plain tremble, I heard thequijongo and the ash sweating guaro(sugar-cane liquor), loutish brutal in thatprovince that was mine."The packaging of the disc is an artfulcomplement to the music: 30 pages of linernotes with lyrics, short biographies, andphilosophic blurbs about the group's musicalintentions, influences and ambitions forthis disc, interspersed with yellow-castblack-and-white photos on pseudo-agedpaper between a maroon cover marked asif it were covered with cloth that is peelingwith age.MALPAÍS' second album and newround of concert tours will solidify theband's rank among Costa Rica's musicalelite. Gamboa and his brother Jaime, bassplayer and lyric writer, composed a new setof musically stylish and lyrically poeticsongs that crave a troop of equally talentedmusicians to perform them.And they got it. Pianist Obregón hascompiled his own solo discs and is knownas a musical force apart from his involvementwith Malpaís, as is drummer CarlosVargas, known internationally as one of thethree legs of the Editus instrumental triothat won three Grammys accompanyingPanamanian singer Rubén Blades.Violinist Iván Rodríguez has played besidethe Gamboas since the 1980s, when theywere involved in the contemporary Latinmusic group, Grupo Experimental, andGilberto Jarquín fills in the percussionholes on the traditional rock drum set.They are backed once again by PapayaMusic, the producer that has scoured thecountry for original Costa Rican voicesand melodies and attractively packagedthem for English and Spanish speakers.The album is on sale at music, bookand souvenir stores around the country andonline. For information, e-mail info@papayamusic.com, or visit the Web site,www.papayamusic.com.

You may be interested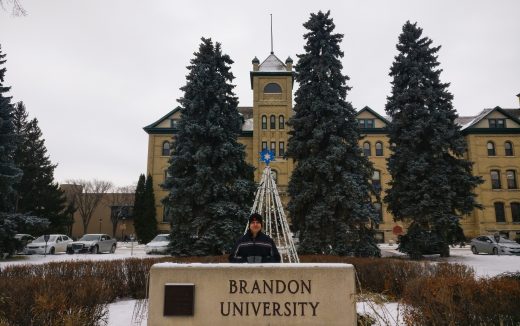 Please Send Coffee!
982 views