Political Leaders Agree On National Dialogue
GRANADA, Nicaragua – In the spiritof a Christmas ceasefire, political leadersrepresenting the country's three major factionsthis week agreed to sit down together inJanuary for a "National Dialogue" to resolvethe country's worst political crisis since thecounter-revolutionary war of the 1980s.The preliminary talks began this week,when Sandinista leader Daniel Ortega visitedLiberal Constitutional Party chiefArnoldo Alemán, after years of not meetingface to face.The Tuesday afternoon meeting, inpreparation for the upcoming NationalDialogue, was held in Alemán's hacienda,known as El Chile, where he was recentlytransferred to serve out his 20-year jailterm for corruption under house arrest.Following the meeting with Alemán,Ortega then trekked to President EnriqueBolaños' home in El Raizón for a privatedinner, accompanied by ManaguaArchbishop Miguel Obando.The meeting between the two – thefirst in over a year – was to set the termsand protocol for the upcoming dialogue.AT various times during the past year,the National Dialogue has been both proposedand rejected by Bolaños and Ortega,with each politician apparently wanting thetalks to occur on his own terms.Most recently, Ortega proposed thedialogue Dec. 11, just several months afterdeclining Bolaños' invitation to talk.The President responded by invitingOrtega and the Liberal leadership to initiatethe dialogue last Friday – an invitationdeclined by both opposition forces.Bolaños then went for the family pull bymeeting Sunday afternoon with Ortega'sbrother, former head of the Nicaraguan militaryGen. Humberto Ortega.Gen. Ortega reiterated the importance ofdialogue and asked his brother why he waswilling to negotiate with the Contras at theend of the war in the 1980s, but not now?DANIEL Ortega responded hours laterby releasing an 11-point communiqué,agreeing to dialogue with Bolaños "toresolve the serious problems of health,education, unemployment, poverty andabandonment that affect the mostNicaraguans."Ortega, who argued the NationalAssembly represents the Nicaraguan peoplemore than the presidency does, insistedthe dialogue begin after the new legislativedirector is elected Jan. 10. He also askedArchbishop Cardinal Obando to facilitatethe talks.The dialogue seeks to resolve the stalematebetween the Executive andLegislative branches, while avoiding apossible presidential declaration of state ofemergency, which Bolaños threatened lastweek (TT, Dec. 17).

You may be interested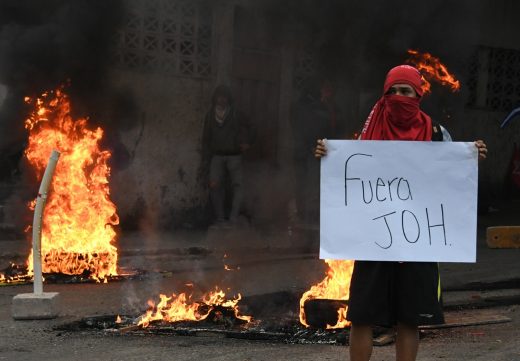 Central America
807 views
Honduran opposition protesters take to the streets
Noe Leiva / AFP
-
December 15, 2017
Supporters of the leftist opposition in Honduras blocked streets in various cities around that country on Friday, despite political repression,…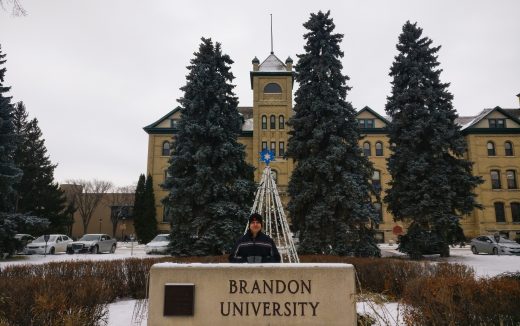 Please Send Coffee!
1887 views