Two New Feel-good CDs Out
THE PUTUMAYO label has releasedtwo brand-new compilations, "Women ofLatin America" and "Blues Lounge," toadd to its world music collection."Women of Latin America," releasedin late September, arrived as part ofPutumayo's "Women of…" series, whichincludes "Women of Spirit" and "Womenof Africa." It features a collection of someof the most nostalgic and forceful voices ofMexico, Peru, Colombia, Brazil, Chile andArgentina and contains songs in Spanishand Portuguese.Putumayo's distinctive blend of folkloricand contemporary beats is certainlynot missing from this compilation, withsongs by Belô Velloso (the famousCaetano Velloso's niece) from Brazil, andthe Mexican American artist featured inthe film "Frida," Lila Downs.The compilation poetically convergesthemes of freedom, love, nostalgia andnationalistic pride for each singer's homeland,with all the mysticism and melancholyof Latin American folkloric beats.ALTHOUGH knowledge of Spanishor Portuguese might increase appreciationfor this music, the CD does not demand anunderstanding of the lyrics, since its beautylies in the women's voices and therhythms that make it a perfect option foreasy listening on a sunny weekend morning,or anytime you feel like being invadedby peace and strength."Blues Lounge," released in October,combines electronica and classic acousticblues and comes as the fourth Putumayoblues creation, after "Mali to Memphis,""Mississippi Blues" and "AmericanBlues." The CD is also the fourth inPutumayo's Lounge series, which includes"World Lounge," "Euro Lounge" and"Sahara Lounge."The compilation features Americanand European DJs and producers such asMo' Horizons and Boozoo Bajou fromGermany, the Belgian Gare du Nord, andMoby, the first to combine blues and electronica."Blues Lounge" is a futuristic tourof old New Orleans. Its mix of old and newcan make a fascinating experience of awalk or drive in downtown San José andworks perfectly as background music forlounge parties or gatherings with friends.PUTUMAYO CDs may be purchasedat record stores and gift shops around theworld, or online at www.putumayo.com.They are easily recognized by their uniquecovers displaying Nicola Heindl's vividfolkloric art and including world destinationssuch as Africa, Asia, Brazil, Celtic/Folk, Europe, Groove/Lounge, MiddleEast and Putumayo kids, among others.Dan Storper established PutumayoWorld Music in 1993 to introduce peopleto different cultures through their music.The New-York based company's motto,"guaranteed to make you feel good," certainlyapplies to its last two releases.
Facebook Comments
You may be interested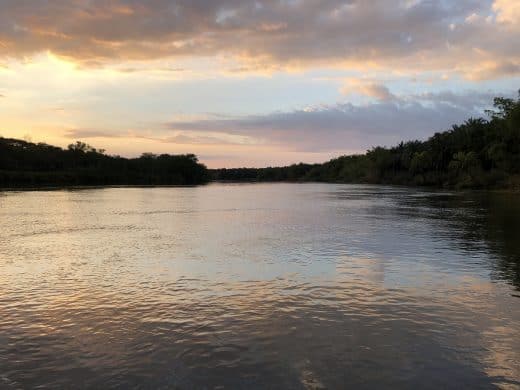 Tico Times Deep Dive
302 views
Tico Times Deep Dive
302 views
Our Southern Zone Deep Dive is underway!
Katherine Stanley
-
March 26, 2019
Our editorial team is making its first trip of the year – what we hope will be the first of many –…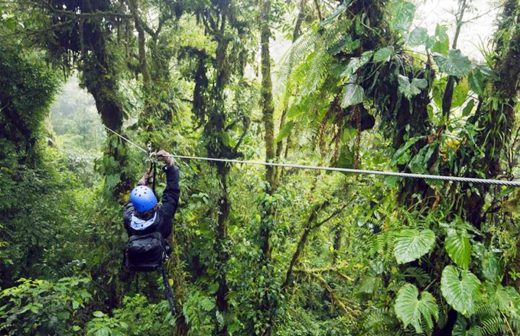 Travel & Tourism
494 views