Pacific Bistro: Four Out of Four Hits Not Too Bad
"A restaurant is only as goodas the last meals it serves."–Eliot Greenspan,The Tico Times RestaurantGuideto Costa RicaTHIS can be agonizingly true,particularly if you dine at andreview as many restaurants as I do.I rave about a restaurant, and feedbackfrom other diners can be quitethe opposite; it's difficult to believe we are talking about thesame establishment. Others which I find mediocre are highlypraised, while sometimes those recommended by happycustomers prove to be not even worth a mention.On the other hand, the Pacific Bistro appears to be anexception to the rule. It's located on the main street of Jacó,a small beach town on the Central Pacific coast two hoursdrive from San José; and I've yet to hear a negative reportfrom anyone who has visited this small bistro.The first time I met Chef Kent Green, he was cooking upa storm on the front porch of Jacó's Poseidon Hotel. (TT,May 17, 2002). Subsequently, I returned again twice withfriends in tow, who were equally impressed.Now owner of his own establishment, Green continuesto concoct sumptuous feasts of fish, fowl, meat and veggiesall cooked to order in his own style, which he calls "Asian-Fusion."ON a recent visit to Jacó a party of seven of us renewedour acquaintance with Green at his Pacific Bistro, a smallunpretentious restaurant seating a maximum of 34 people.Long-stemmed wine glasses and linen table napkins lookedslightly incongruous on the melamine-topped tables, as thetwo friendly waitresses zipped around in shorts. Pleasantlighting, ceiling fans, sixties background music and walldecorations ranging from a plastic cat to a Buddha allseemed plausible in this somewhat funky seaside atmosphere.The menu, written on a blackboard, is brought to yourtable for closer scrutiny and changes regularly according tothe catch of the day and Green's inspirations. Don't miss thenicely printed notice on the table informing customers thatthey don't sell alcoholic drinks in the restaurant. You arewelcome to take your own beer, and the corkage charge onyour bottle of wine is only ¢500 ($1). One of the waitresseswill also go to the liquor store next door to purchase a bottleof your choice.Green commented. "It's unlikely I'll get a license, as Idon't want the restaurant to become a bar. There are plentyof those in Jacó already." With this youthful Californian, it'sthe food that counts.AS always, the meal was first-rate and seafood dominatedthe menu. For appetizers, the piquant fish soup withpineapple and bean sprouts ¢2,250 ($5) was tangy and delicious;laden with large chunks of fish, it was a meal in itself.Green's superb soups are unique and a specialty not to bemissed.Shrimp wontons for the same price contained wholeshrimp, while the green salad ¢2,000 ($4.50) dressed with aginger and soy vinaigrette was a popular choice and laudedby the teenage member in the group. The main-course specialof the evening – mahi mahi in a curry mango sauceinfused with tamarind that gave it an extra tartness – arrivedpiping hot in an earthenware pot. The succulent ocean freshyellowfin tuna with Japanese flavoring was also thoroughlyenjoyed. Both priced at ¢3,750 ($8.30), they could not befaulted.Two members of the party chose the only meat offeringon the menu, the filet mignon ¢$4,500 ($10), and certainlyhad no complaints regarding this excellent cut of beefcooked to order. Indonesian shrimp with noodles ¢3,500($7.75) and Hoisin macadamia roasted chicken breast¢3,250 ($7.20) were also excellentchoices. All entrées areserved with either rice or genuinehomemade mashed potatoesand a medley of vegetablescooked to perfection.Between us, we sampledevery dish on the menu, andGreen once again certainlylived up to our expectations.There was one unanimouscomplaint – "too much food."Doggie bags were requested and the two dessert offerings,coconut custard and macadamia brownies, were not evengiven a consideration. Green will serve half portions forthose with small appetites, but don't forget to ask, as it's notstated on the menu.THERE was one thing I missed at the Pacific Bistro.Green operates out of his kitchen at the back of the restaurant,rather than in full view like he did at the PoseidonHotel. To watch him execute his culinary delights as onewaited for dinner was a mouth-watering entertainment initself.What better recommendation could a restaurant have?Four visits on different occasions and never a disappointment.If you are in the area, make sure you sample this talentedchef's creations. My friends and I certainly will.Open only from 6-10 p.m. Green's dinners are a hit, andit's advisable to make a reservation ahead of time. Call 643-3771. The Pacific Bistro is on Jacó's main street, 75 metersnorth of the downtown bridge.

You may be interested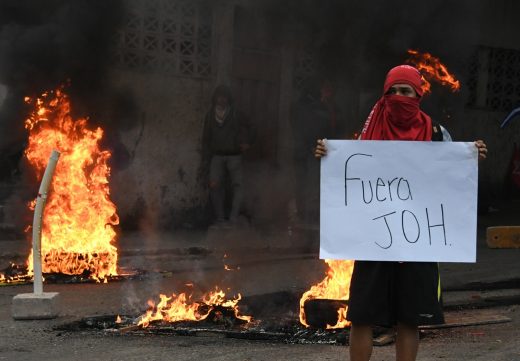 Central America
804 views
Honduran opposition protesters take to the streets
Noe Leiva / AFP
-
December 15, 2017
Supporters of the leftist opposition in Honduras blocked streets in various cities around that country on Friday, despite political repression,…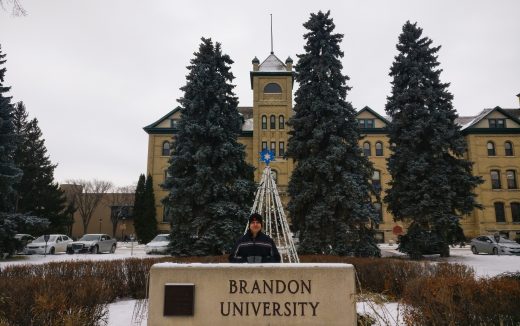 Please Send Coffee!
1886 views