Restaurant's Crêpes: A Taste of Paris
THE rainy season teases us with radiantsunny mornings, but later in the daytorments us with endless torrents of rain,puddles and mud. This is a time whenmany of us like to escape with visions of aless predictable monotonous season. Whynot Europe? Well, you can find a little cornerof France in downtown Heredia.Battling through a deluge, two friendsand I arrived for lunch at Le Petit París.Despite the inclement weather we couldn'tresist sitting on the vine-festooned coveredpatio. Protected from the rain, this prettysheltered haven amid a lush tropical gardenfeels a world away from the hustle andbustle of the city outside.Inside, the old part-adobe house has undergone extensive renovationsand the avant-garde artistic surroundings are equally attractive.Warm, orange-colored walls, unpretentious furnishings andthe wonderful collection of posters, Monet and Renoir paintings,scenes of Paris, the Louvre, Moulin Rouge and many more, decoratethe dining area with a classic French savoir faire. I'm sure thesmall cozy bar with its high chairs would be a welcoming spot inthe evening to sample one of Le Petit París pizzas, while imbibingon a glass of French wine, or one of the selection of Belgium beers.This small restaurant, its excellent light fare and bonhomie ofits endearing French owners Cyril Bagues and his mother, MichelleBagues have captivated those who live in the environs of Heredia,or further a field for the past six years."We're a family of restaurateurs, first on the Balearic island ofIbiza and then in San José, where my mother owned The PastaFactory," said the youthful Bagues.THE specialty at Le Petit París is their French crêpes. Perhaps,there is no food that can lend itself to any occasion more than thecrêpe. The menu offers a tempting variety, which can be enjoyedfor brunch, lunch and dinner, or anytime of day or night.These treats with a wide choice of fillings: bacon, ham, chicken,cheese and vegetables with or without traditional Béchamelsauce will appeal to those with a savory palate and are priced from¢1,500-¢2,700 ($3.35-$6).The dessert crêpes ¢1,150-¢1,700 ($2.56-$3.79), come withvarying combinations of fruit, ice cream, homemade chocolatesauce and whipped cream.If you don't fancy a crêpe, there are eight varieties of pizza,small ¢2,250-¢3,000 ($5-$6.69), and ¢3,400-¢4,700 ($7.57-$10.47) for a large. Soup, salads, omelets and sandwiches includingBLT and Club come with fries or a salad ¢2,000-¢2,600 ($4.45-$5.80). For those who wish to stay in Tico land, what else butchicken and rice, but no beans!We were determined to sample as much as possible and forstarters ordered a portion of country paté ¢2,150 ($4.79).Attractively decorated with al dente vegetables and a small salad itwas served with fresh chapata bread. Both the patés on the menuare not made with liver, but when we inquired about the ingredientsBagues smiled."It's a chef's secret," he said, then mumbled something about"minced pork" and said no more.It was very tasty, whatever the ingredients.THE Romana pizza's thin crust seasoned with herbs enhancedthe salami, cheese and tomato topping. When we commented onhow good this was, Bagues informed us it was his mother's originalrecipe from The Pasta Factory.The Gratine crêpe, for which the chef received words of highpraise, was stuffed with chicken, cauliflower, onion and cheese andsmothered in a Béchamel sauce. It arrived literally sizzling on adouble platter and remained hot to the last bite.Full, but undaunted, we had to try a dessert crêpe with our coffee.We opted for the simple variety with brown sugar and lemon,as the others we spied laden with trimmings looked to rich to handleat this point. I vowed I'd just go for dessert another time.Le Petit París welcomes you to stay awhile, read one of theirmagazines, play a game of chess or dominoes and relax in theirlaid-back surroundings. Bon appétit!Le Petit Paris is in Heredia, 200 meters east, 50 meters north ofLos Tribunales de Justicia (court house). A public parking lot isjust around the corner.It is open 11 a.m.-10 p.m, Mon.-Sat, closed Sunday. For moreinformation, call 262-2564.
Facebook Comments
You may be interested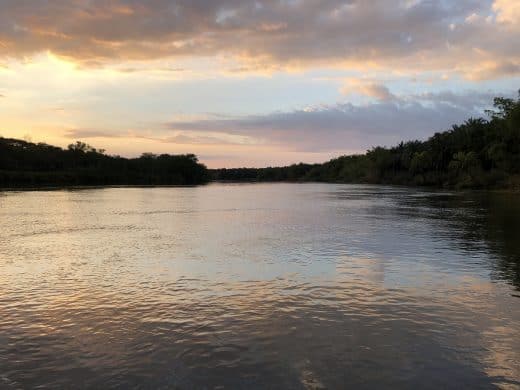 Tico Times Deep Dive
229 views
Tico Times Deep Dive
229 views
Our Southern Zone Deep Dive is underway!
Katherine Stanley
-
March 26, 2019
Our editorial team is making its first trip of the year – what we hope will be the first of many –…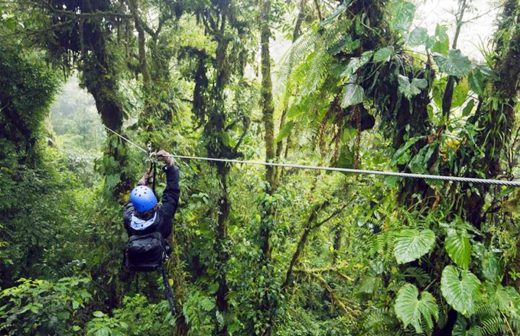 Travel & Tourism
407 views