Holiday Fashions on the Shiny Side
THE holidays are here as are countlessfestivities that require wardrobe pre-planning.If you don't want to wear last year'soutfits or one outfit repeatedly throughoutthe season, here are ideas on what's hot informalwear for the holidays.Priscilla Qualls, general manager ofValesky Boutique in La RamblaCommercial Center in Escazú, said thisyear, they are stocking up on reds, burgundies,greens, bronzes and chocolatetones for December in sizes 1-18."There are two trends coming in thisseason. Asexier look, very tight, with lots ofpeaks and folds, and a move toward the feminine,with Marilyn Monroe's, A-lines(dresses that are tight on top and flowbelow), more skirts and dresses," she said.The popular fabrics are shiny yet simple,without much adornment."Charmuse is very popular right now,"Qualls affirmed about the material that has ashiny, satiny appearance.AS for accessories, "we are moving intoa trend of very thin jewelry. Earrings stillcome long, but they are very thin now,they're called stiletto earrings," Qualls said.Valesky specializes in women's cocktailand formalwear. Apart from clothes, theycarry shoes, purses, jewelry and accessories.For more info, call 289-8585.Palacio de Modas, in Multiplaza Escazú,recently remodeled and offers formalwearfor men and women.Sales manager Edmundo Robleroexplained after remodeling, the store hasadopted a younger, more modern style."We now carry clothes for the modernexecutive, they have more freedom and areless dressy," he affirmed. "For the holidays,we have a diversity of very elegant longdresses and suits for all sorts of parties."THE Palacio does not carry shoes, buthas accessories for women, including jewelry,belts, scarves, purses and shawls. Formen, there are wallets, ties, cufflinks, tuxedobibs and manicure cases, among others.Palacio de Modasoffers tailoring to fix garmentspurchased in thestore, located on the secondfloor, and the tailorsare "very experienced,"Roblero said. For questions,call 288-1041.Liz Minelli, withstores in San Pedro, RealCariari Mall andMultiplaza Escazú, specializesin women'scocktail and formalwear.Administrator for theMultiplaza Minelli, Yesenia Lumbi, said forthe holidays, they carry very bright colorsfor daytime dresses including fuchsia, bluetones and chocolate."Our dresses are rarely one color, theyblend different shades," she said.LIZ Minelli also offers semiformal andcasual wear, which are very appropriate for"tea parties and daytime events," Lumbiexplained."We also carry shoes and handbags, butno accessories except bra pasties," for morerevealing dresses, she said.For more info, call Liz MinelliMultiplaza at 289-3171.Saul E. Méndez, in San Pedro Mall andMultiplaza Escazú, has suits and formalwearfor men. According to Ronald Gómez, storeadministrator, they expect a new collection intime for the holidays.BLUZAZ, located in Barrio Méjico,downtown San José, specializes in women'stops and carries a selection of formal blousesincluding Liz Claiborne, Casual Corner,Hagar, Best Brands and Gap. According tostore administrator Mari Escalante, its topsare priced from ¢6,900($15) and come in longand short sleeves."For the holidays,we are expecting a varietyof gold and winecolors, and plenty offormal tops," she said.Call 221-5342 formore info.For a bit of aspunkier holiday look,Miss Sixty arrived inMultiplaza Escazú morethan nine months agoand carries "a super fashionable, very youngline," said Steve Mirtenbaum, the generalmanager."Our brand tries to fall out of the norm,it is innovative and really exclusive. Youwon't find 10 of the same shirts at thisstore," he added.MISS Sixty carries men's and women'sclothes from the Italian brands Energie andKillah. For more info, call 289-9969.For those holiday beachgoers, check outMatahari, an Indonesian import store inRohrmoser, for its amazing selection ofsarongs, silks and fabrics. The store's phonenumber is 291-4943.

You may be interested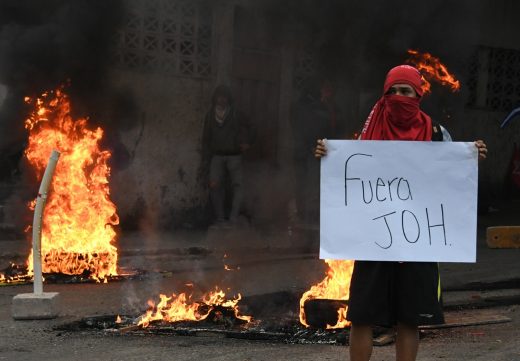 Central America
804 views
Honduran opposition protesters take to the streets
Noe Leiva / AFP
-
December 15, 2017
Supporters of the leftist opposition in Honduras blocked streets in various cities around that country on Friday, despite political repression,…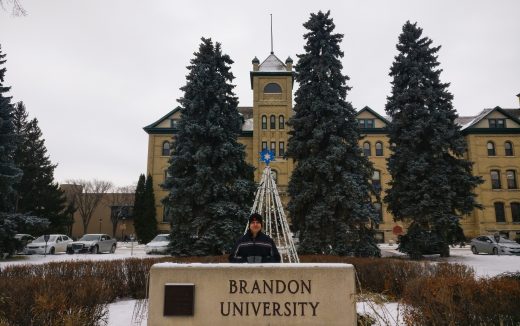 Please Send Coffee!
1886 views