Women's Club Hosts Annual Fundraising Bazaar
THE Women's Club of Costa Rica willhold its 43rd annual Bazaar and lastfundraiser of the year tomorrow at CountryDay School in Escazú, southwest of SanJosé. During the activity,which is scheduledfrom 10 a.m.-4 p.m., 40different booths willdisplay crafts, paintings,custom jewelry, usedbooks and "once-loved"clothes.The used books andsecond-hand clothesbooths are the highlightsof the bazaar, accordingto Grace Woodman,Women's Club's memberof the fundraising committee."Everybody always comes early to getthe best books," she said.The activity will also include foodbooths of homemade baked goods, which"go very fast," Woodman warned and anovelty this year – the Tico booth, featuringtypical dishes prepared by the Club'sCosta Rican members, such as arroz conleche (rice with milk), a traditional CostaRican dessert.Meals, such as homemade lasagna andhot dogs, will be available for lunch at thefood court.WHILE most ofthe crafts and itemsfor sale are voluntarilyprovided or assembledby club members,artisans haverented out severaltables to display theirwork, Woodman said.The school, locatedin the western suburbof Escazú, has aspacious parking lot for those attending thebazaar."It is also safe to park on the street.Country Day has been very supportive tooffer this space," Woodman said.The Women's Club, established inCosta Rica by ladies from the UnitedStates in 1940, has organized theChristmas bazaars since 1959. The event,which later became an annual activity, raisesfunds for the club, which is dedicated tohelping the needy.Back when the Women's Club wasborn, "Costa Rica had declared war onGermany, and several American womenstarted getting together to make bandages.The club later turned into a service organizationdedicated to helping the needy,"Woodman said."Nowadays, we donate about ¢15 million($33,560) each year to different organizationsor students in need. Our motto is'friendship and service.'"EVERY year, the club organizes severalfundraisers to finance their projects.Among their activities, Woodman mentionedjazz concerts with Costa Rican orU.S. bands, lunches, Little Theatre Groupperformances, raffles and a gala among thefundraising methods.The money they raise goes toward twomajor projects."The scholarship program," Woodmanexplained, "grants $200 a year to 130 highschool students in rural schools. They arestudents with good grades, who are selectedfor the program by their counselors."The other project consists of helpingsmall organizations in need."Old folks' homes, orphanages, publicschools, they send their requests to a servicecommittee that investigates each one,and then we buy materials for them," shesaid. "We are very active and proud of havingno office, no employees – everything isdone voluntarily, by women."THE club, which currently boasts 275mainly English-speaking members of theinternational community, meets on thefirst Wednesday of each month at members'homes. Its final meeting for 2004will be at La Condesa Hotel and requiresconfirmation with club president AnneSobel.For more information, call 267-7042.
Facebook Comments
You may be interested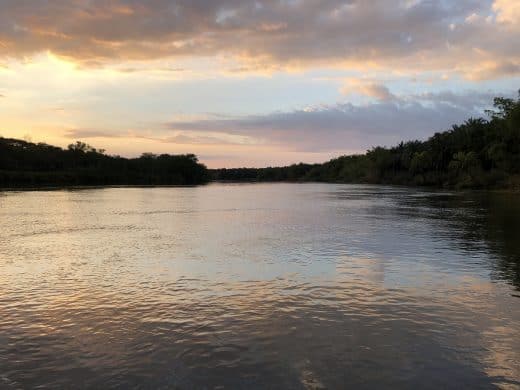 Tico Times Deep Dive
235 views
Tico Times Deep Dive
235 views
Our Southern Zone Deep Dive is underway!
Katherine Stanley
-
March 26, 2019
Our editorial team is making its first trip of the year – what we hope will be the first of many –…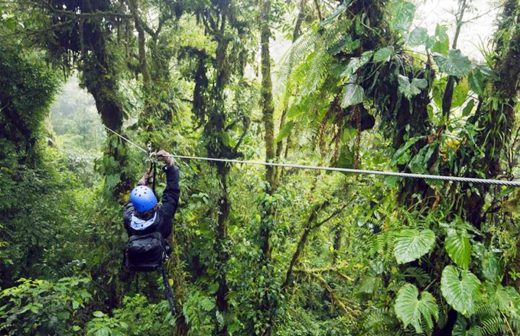 Travel & Tourism
416 views