Investment in Costa Rica: The First Steps
GET sound advice, be skeptical ofhigh-yield offers, and keep your ultimategoals in mind – that is the advice of investmentexperts in Costa Rica to those consideringinvesting here.Multiple options for investors areavailable, including Central Bank orFinance Ministry bonds, certificates ofdeposit, investment funds and real estate,as well as stocks in Costa Rica's smallNational Stock Market.Fernando Rojas, sales and marketingdirector for the brokerage house Aldesa,told The Tico Times the increasing globalizationof the Costa Rican market makes itmuch easier to manage investments inmultiple countries than it was in the past."THE Costa Rican market is completelylinked to the international market,much more so than ten years ago," Garcíasaid. He said the change was broughtabout by developments within Costa Ricaand international trends toward economicglobalization.However, he added "the investor mustbe very clear with his or her advisor aboutwhat the portfolio looks like overall."Some clients may not feel this isnecessary, he said, but it is a crucial stepin order to maintain a diversified portfolio.If a foreign client has a largeinvestment of a certain type back home,an advisor who has not been informedmight recommend placing funds in similarinvestments, thereby creating aportfolio that is overly dependent onone kind of investment and places theclient in a precarious financial position.ACCORDING to Danilo Montero, aconsultant with Asesoría FinancieraIntegral, real estate is the best choice forforeign investors in Costa Rica.He explained that because there isextensive demand in Costa Rica for bondsand limited availability, returns are relativelylow and many Costa Rican investorsare opting for investments abroad, such ascorporate bonds or U.S. treasury bonds."Quite frankly, the market here is boring,"he said. "There is not a lot to behad."Real estate is therefore the most attractiveoption, according to Montero."There is huge demand for land, andbecause real estate is a fixed quantity,prices will keep going up," he said.Real Estate Investment Trusts (REITsor fondos inmobilarios in Spanish) arepublicly traded companies that buy andrent out real estate and distribute the profitsamong its investors. Since their introductionin Costa Rica in 1999, they havebecome one of the most lucrative investmentoptions here.Most Costa Rican REITs require aminimum participation fee of $5,000 andpay between 9.5% and 10.5% in yearlydividends, available on a monthly, quarterlyor yearly basis (TT, Oct. 3, 2003).ANOTHER good option for foreigninvestors is mutual funds, Montero said."The return is relatively low, butslightly higher than what you could get inthe U.S. market," he added.Investing in gold, while possible inCosta Rica, is not a very popular option,according to Brian Brady, general managerof Scotiabank."Scotiabank is one of the largest dealersin gold in the world," he said, "but wereally haven't had any demand here."Brady added, however, that if aninvestor interested in gold were to contactScotiabank, the bank could provide thatservice.NO matter what type of investmentyou choose, caution is the name of thegame. Scam artists abound and seek outthose stricken with the "sunshine syndrome"– the tendency for recent arrivalsto Costa Rica to be lulled by their newlifestyle into thinking they do not need totake the same precautions here that theywould back home.Investors should make full use of theavailable regulatory entities, and preferablya financial advisor, before makingany sort of investment, according to governmentofficials.In order to publicly solicit investmentsin Costa Rica, a company must be incorporatedas a "Sociedad Anónima" (S.A.)and registered with the Superintendence ofFinancial Entities (SUGEF) or theSuperintendence of Securities (SUGEVAL).Their Web sites, www.sugef.fi.crand www.sugeval.fi.cr, provide informationabout registered companies and theinvestments they offer.Information on the relatively newNational Stock Market is available atwww.bnv.co.cr.NON-SPANISH speakers may need todo some extra legwork to find translatedbackground information on potentialinvestments.The SUGEVALWeb site offers a briefintroduction in English, with more translationspromised, but SUGEVAL representativestold The Tico Times the bestapproach for those needing assistance inEnglish is to contact SUGEVAL by e-mailat correo@sugeval.fi.cr and request assistancein English.SUGEVAL's National SecuritiesRegistry offers information about the differenttypes of investments available onthe stock market, including 19 CostaRican companies offering stocks, includingcoffee producer Café Britt, whosefirst-ever series of bonds sold out beforegoing on the market in March. The companyplans to offer a second series inMarch 2005 (TT, March 19).Another company whose stocks havebeen successful in recent years is DurmanEsquivel, a leader in PVC products,according to "Summa," the LatinAmerican version of the Harvard BusinessReview. The journal also recommendedinvesting in private banks such as Banex,Interfín and Cuscatlán as attractive longtermoptions.SUGEVAL has been working toimprove the quality of information investment-fund managers supply to potentialcustomers since April, when a combinationof dropping Costa Rican bond pricesand investor panic resulted in total capitaland accumulated interest losses exceeding$123 million.At the time, U.S. investors in BancoNacional's dollar investment funds toldThe Tico Times they had not clearlyunderstood some of the terms of theirinvesments, such as the fact there was afee for withdrawing their funds early (TT,May 14).While Rojas said he wouldn't classifyApril's investor flight as a crash, he admittedthe investment climate has been lessthan ideal."It's been a difficult year here," hesaid.CONSULTING a brokerage house isan important step in order to avoid misunderstandingslike those experienced byBanco Nacional investors.The SUGEVAL Web site lists the 21registered brokerage houses where potentialinvestors can find an advisor, includingAldesa, Cathey, Citivalores, InversionesSama, Bancrecen, Scotiavaloresand Valores Cuscatlán.Rojas said a good advisor will generallyask clients questions that encouragethem to get to know themselves asinvestors. Investors must decide howmuch they can afford to invest, what levelof risk is acceptable to them, and whethertheir investment goals are short, medium,or long-term.It is also important to decide whatthe benchmarks will be for evaluatingthe portfolio's success or failure once itis implemented, especially for foreigncitizens making investments in CostaRica, Rojas added, since the currencyand market are different from those athome.

You may be interested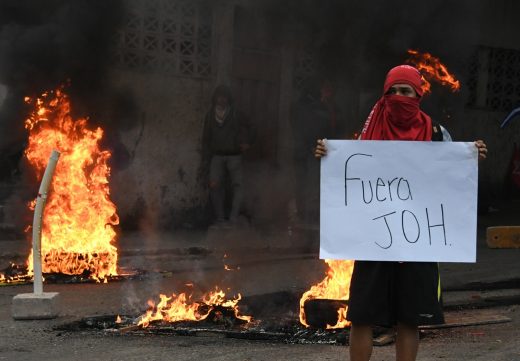 Central America
577 views
Honduran opposition protesters take to the streets
Noe Leiva / AFP
-
December 15, 2017
Supporters of the leftist opposition in Honduras blocked streets in various cities around that country on Friday, despite political repression,…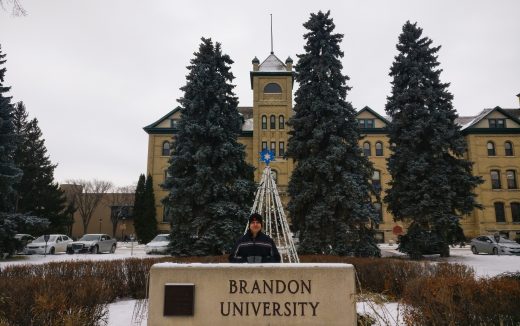 Please Send Coffee!
1672 views