Murder Victim's Mother Demands Blood Tests
PROSECUTORS in Golfito may havewaited years to test the DNA on a bloodstainedpair of pants – a potentially crucialpiece of evidence in the 2001 slaying ofU.S. college student Shannon L. Martin –and they may opt not to conduct the test atall, according to attorneys working on thecase on behalf of the victim's mother.Martin, a 23-year-old honor studentfrom Kansas University, was foundstabbed to death May 13, 2001, in thesouthern Pacific port town of Golfito, theweek before she was scheduled to graduate(TT, May 18, 2001).Though two have already been convictedin the killing, Kansas investigatorJesse Ybarra last week visited Costa Ricain a renewed attempt to convince prosecutorsto request that the blood be checked todetermine whether it was Martin's oranother person's – a test he said has notbeen conducted, and one that could pointto additional suspects.Kattia Cruz, 29, and Luis AlbertoCastro, 33, were originally found guilty of"simple homicide" Nov. 24, 2003, andsentenced to 15 years in prison. The twowere also fined a symbolic $1 each in civildamages. Prosecutors appealed the decision,and both were sentenced to 30 yearseach this year (TT, July 2).THE victim's mother, JeanetteStauffer, is concerned there may have beenothers involved in the murder of herdaughter."I am determined to make sure all ofthe killers of my daughter will be heldaccountable. The lengthy investigationand trial have been very costly to our family,but as the mother of Shannon, I willnot stop until all of the killers are behindbars," Stauffer said.Ybarra, a court interpreter working incollaboration with the Kansas Bureau ofInvestigation (KBI), said the pants wereconfiscated from one of the original suspectsthe day after the murder, and theJudicial Investigation Police (OIJ) has determinedthey are stained with human blood."To this date, we still have no ideawhose blood that is. We have not seen anydocument proving that it was checkedagainst Shannon's DNA," Ybarra told TheTico Times. "We need this information. Weneed to know whether there were other peopleinvolved. Justice needs to be done."YBARRA, here at Stauffer's bidding,said he and Stauffer's legal team have formallyasked Golfito prosecutor EricMartínez four times to request the tests,but he has yet to respond. Ybarra said onlyMartínez can authorize the tests.He and Stauffer's appeals attorney,Bernan Salazar, have since asked for helpfrom OIJ chief Jorge Rojas, the OIJ crimelab and the U.S. Embassy in San José."The Prosecutor's Office would havethe power to determine whether the bloodcorresponds to those convicted, to possiblesuspects, or to the victim," Salazar said.Salazar said he has spoken to Martínezthree times about the pants and sent twowritten requests asking that he order theDNA test, but Martínez never responded.The Tico Times attempted to reachMartínez for comment, but he did notreturn numerous phone calls made sincelast week.YBARRA said the alleged owner of thepants is eligible for between $14,000-$16,000 in reward money Jeanette Staufferpromised to those who helped bring herdaughter's killers to justice. Ybarra said theman testified that he saw Castro the weekafter the killing with scratch marks on hisneck, after which Castro allegedly threatenedhis life and was subsequently jailed(TT, Nov. 28, 2003).Stauffer had offered $30,000 in rewardmoney, but since the witness did not identifyCastro, but only testified against him, hewas not eligible for all of it, Ybarra said."It would be ironic if we ended up givingsomebody an award who was alsopotentially responsible for the murder,"Ybarra said.Stauffer has said she has accumulated$100,000 of debt in the attempt to put herdaughter's killers behind bars. She and herhusband are now attempting to collect thereward money through a non-profit organizationcalled the Shannon L. MartinReward Fund (TT, Sept. 24).IN memory of her daughter, Staufferfounded the Shannon Lucile MartinEnglish Center, in Golfito, which providesfree English-language instruction to communitymembers. The center's first class ofstudents graduated in June (TT, June 4).

You may be interested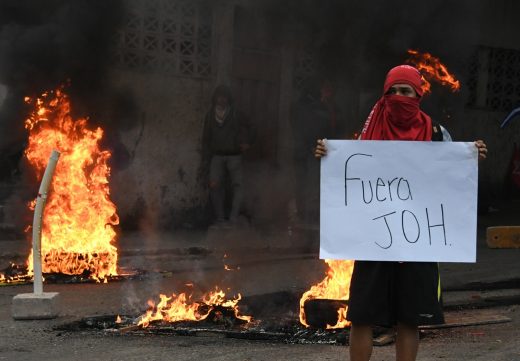 Central America
440 views
Honduran opposition protesters take to the streets
Noe Leiva / AFP
-
December 15, 2017
Supporters of the leftist opposition in Honduras blocked streets in various cities around that country on Friday, despite political repression,…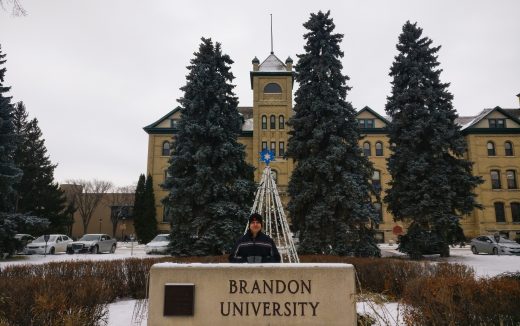 Please Send Coffee!
1541 views