Halloween's Spell Spreading Here
With the holiday not traditionally celebratedin Costa Rica, how do thosewanting to dress up spend the spookyseason?FOR Heather Rigby, a Canadian expatriate mom ofthree, assembling her children's costumes from scratch hasbecome a bit of a Costa Rican tradition for her family sinceshe moved here four years ago.The costumes – a mermaid, an alligator and a bumblebee– were made with material purchased at Yamuni storein La Sabana and the central market of San José and tookher six to seven hours to complete each one."Halloween does not exist here," she said. "In theUnited States, it's a kids day, a day for children to go getcandy. Here, trick-or-treating happens only in gated communities."And even though there are more stores offeringHalloween costumes than when she first moved here, shegets a thrill out of seeing her handmade creations outfittedon her children."Initially when I first moved here, there was nothinghere to buy at the stores," Rigby said. "Now, everything isimported but the prices are really high. It's just more fun tomake them myself. I think Halloween has gained momentumnow that there is more of a foreign influence in CostaRica. Everyone wants to feel like they are at home."Expert on homemade Halloween costumes DeirdreRobinson recommends shopping at any of the multiplesecond-hand or ropa americana stores scattered arounddowntown San José.She said a shop on Avenida 3, a few doors down fromDiana's Inn in San José, has "an incredible selection ofbeads plus ready-made and very cheap jewelry that is perfectfor a punk rocker costume, necklaces, bracelets, withlots of silver and spikes on pseudo black leather as well astemporary tattoos."BUT for those not as creative as these do-it-yourselves,there are a few stores where you can purchaseready-made Halloween costumes, accessories andHalloween decorations.Hallmark has a broad selection of at least 20 differentcostumes, according to Hallmark Pavas administratorPamela Blanco. The store's costumes are for all ages andtheir branches carry different sizes, with the "greateststock in Multiplaza Escazú and Pavas," she said. In Pavas,for example, they go from nine months to adult sizes. Thisyear, the most popular costumes are characters from Shrekand princesses.Hallmark also carries a variety of accessories, such asdifferent colored hair gels and sprays, fake eyelashes,body parts, spider webbing, wigs and electric hats thatlight up.GROOVY Stuff, with branches in Mall San Pedro,Outlet Mall, across the street from the San Pedro Church,and Jacó beach, on the Pacific coast, carries a selection ofHalloween costumes for all adults and children from twoyears of age.According to a representative, Groovy Stuff startedcarrying Halloween costumes four and a half years ago,mainly because they were in demand and "customers keptasking for them, although Halloween is not traditionalhere."The store carries about 40 different costumes for girls,38 for boys, 32 for women and 30 for men. This year,women are leaning toward more witch, police, maid, deviland pirate costumes, while men are sticking to magician,pirate and hippie outfits.Almacén El Gallito, with branches in downtown SanJosé, Escazú and Heredia, carries about 20 different costumesfor adults and 10 for children. According to sales man Arturo Escalante, the store's most popularchildren's costume this year isSpiderman, while the adults' favorite is amask from the movie "Scream" that squirtsblood. In addition, El Gallito sells makeup,accessories including fake body parts andHalloween buckets for trick-or-treaters. ElGallito also has decorations such as hangingspiderwebs."Ever since the store opened, it has carriedHalloween products and there is a greatdemand for them," Escalante said.Fiesta Centro in Escazú carriesHalloween decorationsand party gear includingplates, cups, napkins andpaper spiders.COSTUMES are nofun without a good placeto show them off.Rigby plans to celebrateHalloween with aplaygroup of expatriatemoms that meet everyThursday and are throwinga party withHalloween food anddecorations. She also plans to take her kidstrick-or-treating Sunday at a friends' gatedcommunity.For those who don't have a friendthrowing a party, there are public events toattend.If you are into the club scene, this weekendwill roar with monster parties. On Oct.30, five clubs throughout San José willoperate in conjunction for an evening ofbar-hopping. Whether you start out atMoomba or Orale, in Centro ComercialTrejos Montealegre, San Rafael de Escazú,Hooligan's Heredia, Hooligan's Terramallor Orale Terramall, on the highway toCartago, the party goes from 8 p.m.-2:30a.m.The cover charge is ¢3,000 and includestwo beers and a bracelet that will allow youto step on the party bus and ride to any ofthe five clubs. The bus service will be ongoingthroughout the night. This event, sponsoredby Imperial beer, will include twocash prizes of ¢100,000 ($225) and ¢50,000($112) for the best costumes, loads of prizesfor runners-up, live animation with bandsincluding Zona 4 andthe Imperial models,explained Moombaadministrator SergioMéndez.For more info, callMoomba at 228-6740.PLANET Mall,located in Mall SanPedro, will hold a costumefoam party from 6p.m.-midnight for anyoneover age 12. Foamwill cascade into anenclosed area in the middle of the club forhalf an hour. Partygoers can dance and playin the foam or avoid it, to keep theirHalloween apparel dry.Alcoholic drinks will not be served duringthis event, but they will offer prizes forthe best costumes, and according to a PlanetMall representative, last year some of theprizes included plane tickets from ViajesColón travel agency. For more information,call 280-4693.The New York Bar's third annualHalloween bash is scheduled to start at 8 p.m. The bar will hand out prizes forthe best costumes."It's mostly Americans andtourists," said Bob Hohl, manager ofthe bar. "It's always been the womenthat have won. Guys just don't do it(dress up). We just hang out and havea good time."There is no cover charge for theNew York Bar event in San José nearthe Del Rey Hotel. Call 257-8812 formore info.THE Little Theatre Group isthrowing its first Halloween bashtonight at 7 p.m. They will have tricksand treats, live versions of scarymovies, a costume contest, and ghoststory readings by theater group members.For info, leave a message at thebox-office number, 355-1623, andsomeone will return your call.If you're spending Halloween onthe beach, try Hot Rocks Café's firstannual Halloween Bash in PuertoViejo de Limón, on the southernCaribbean coast, where horror movieswill play from 6 p.m.-2:30 a.m. on agiant outdoor screen. Kids and adultsare both welcome to this party, andwill be treated to prizes at the doorand special items on the menu. Formore info, contact Leslie at 750-0525.On the northern Pacific coast,Hotel Pasatiempo in Tamarindo isthrowing a costume party on Oct. 31.It starts at 9 p.m. and may go on until1 a.m. (or until the party stops). Theband Leather Backs will play at thisevent. Talk to Jeffrey Gómez at 653-0096 for details.But even with the roundaboutways to celebrate Halloween, the lackof pumpkins makes it challenging tocarve intricate Jack O'Lanterns."This year, I thought about usinga squash," Rigby said. "It carves thesame and you can still put a candle init."Where to buy Halloween itemsCostumes, accessories & decorations:HallmarkAlajuela 442-3121Cariari 239-2213Curridabat 225-5851Desamparados 286-3764*Escazú 228-6600/261-8636Heredia 262-8710Liberia 665-2370Moravia 224-8961*Pavas 232-2091San José 222-0794/257-8157San Pedro 225-8149/281-1845Almacen El GallitoEscazú 289-8191Heredia 237-3888*San José 221-3131Groovy StuffMall San Pedro 280-0587Outlet Mall 234-9404Jacó Beach 643-1267For decorations only:Fiesta Centro*Escazú 288-0252Curridabat 280-6235*These stores have the biggest variety of the branches listed.

You may be interested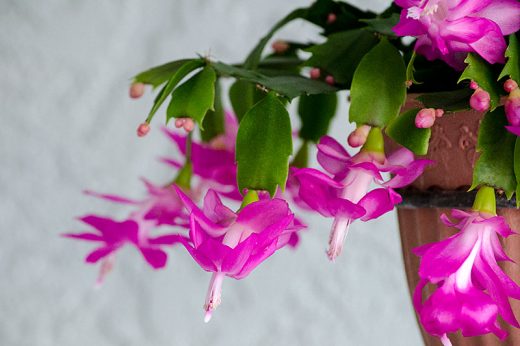 Environment and Wildlife
1032 views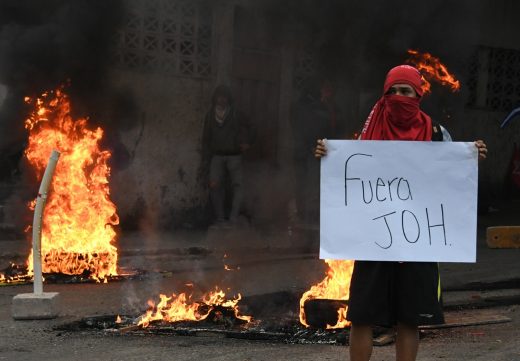 Central America
1799 views
Central America
1799 views
Honduran opposition protesters take to the streets
Noe Leiva / AFP
-
December 15, 2017
Supporters of the leftist opposition in Honduras blocked streets in various cities around that country on Friday, despite political repression,…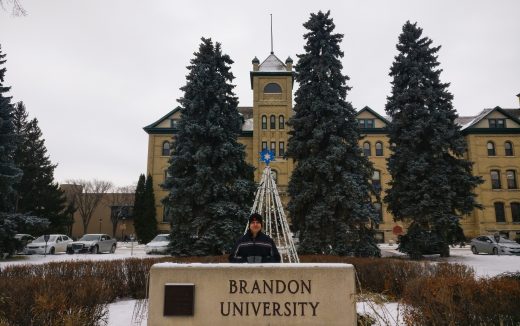 Please Send Coffee!
2569 views