Restaurant Beirut: Leads Way in Lebanese Cuisine
THE name tells all, "Beirut."If you choose to dine at this restaurantthe flavors of Lebanon are, nodoubt, what's on your mind. Youwon't be disappointed, as themenu offers nothing but genuineLebanese cuisine.Owner/Chef Toni Mouakar, ofthe previous Restaurant Beirut indowntown San José, still maintainshis tradition of cooking uptypical meals at his establishment,located in a small shopping centerin San José's upscale west endneighborhood of Sabana Norte. It's simple to find and thereis plenty of parking.Two of us from The Tico Times sallied forth for aLebanese lunch. Both seasoned critics of Middle Easternfood, we were happy to find the menu offered many traditionalLebanese dishes based on vegetables, grains andpulses. Eggplant, tomatoes, onions, chickpeas, bulgurwheat, sesame seed, nuts, yogurt, garlic, parsley, lemonand mint are among many staples mixed and blendedtogether to make an assortment of dishes and medley offlavors. Vegetables are stuffed with rice or meat and pastriesstuffed with vegetables and nuts.Although Middle Eastern food varies little from countryto country, many Lebanese dishes are a combination ofthose from the Arab world influenced by European cuisinefrom around the Mediterranean.RESTAURANT Beirut accommodates about 50 diners,is light, roomy and friendly. The yellowish/beige andmoss green décor, pictures of Lebanon on the wall andtables with comfortable high-backed chairs result in apleasant, yet unostentatious ambience.When we arrived the affable Mouakar was there to welcomeus, but had no idea our mission was to review hisrestaurant. He was very much in evidence throughout themeal, attending to customers in an unobtrusive manner,between disappearing acts into the kitchen. As we perusedthe menu he suggested we try the roast lamb special ¢4,500($10), which he pops into the oven daily at 7 a.m.If you're a lover of lamb make certain you ask for this,as it's not on the menu. Coated with sesame seeds and seasonedwith a combination of 11 fresh herbs and aromaticspices, we both agreed it must be the tenderest lamb wehad eaten in any restaurant in this country. We shared anextremely generous portion that was served with a bakedpotato, rice and lightly dressed lemony-flavored salad.Later when we raved about his fabulous lamb andinquired where it came from, Mouakar said "Guanacaste."(How they raise lambs in that northern province's intensiveheat is beyond me, but they must be doing something right!)"I've lived in Costa Rica for 26 years, but still use allmy Mother's original recipes from Lebanon," Mouakarcontinued with a smile.Atypical Lebanese meal starts with Mezza. This can bean elaborate spread, a meal in itself, or a few simple appetizers.Beirut offers 21 with prices ranging from ¢800-2,400 (($1.80-5.40). They include stuffed grape leaves andvegetables, meat or fish balls, tabbouleh – a salad of bulgurwheat, tomato, parsley and mint.WE decided to share a combination platter, ¢3,500($7.85), which gave us a chance to sample some of our old timefavorites. Hummus, chickpea dip with tahini, garlicand lemon. Baba Ghanoush a creamy eggplant dip, falafel,kebby, meat nuggets with bulgur wheat and spices, pluslabne a delicious tangy cream cheese made from yogurt.Attractively presented with dabs of yogurt, excellentolive oil and garnished with parsley and mint, the platterwas served with pita bread. We found some of the offeringsslightly bland for our liking, but maybe some palateswouldn't agree. If you like something really hot, try thecomplimentary red-pepper dip, it's guaranteed to clearyour sinuses and make your taste buds tingle. Beware!Normally, I give desserts a miss. However, I can't resistBaklava and Burma, Pistachio or walnut-filled filo pastries,or rice-noodle concoctions steeped in lemon-honeysyrup. We ordered these to go with the delicious cardamom-flavored Lebanese coffee."They are the only things I don't make myself,"Mouakar said. "I fly them in from Michigan."He insisted we try his Kneffe."This I do make," he said, but wouldn't reveal hissecret recipe. "It's a type of ground corn mixed with mozzarellaand cream; a favorite Lebanese breakfast dish."IT arrived piping hot and drenched in sugary rosewater. Very sweet, but absolutely divine!As we left we vowed to return to Beirut for a repeatorder of roast lamb and Kneffe. The service was good,including personal attention from Mouakar, and the pricesreasonable. We were happy diners.Beirut is located in Sabana Norte, 200 meters north ofRosti Pollos in front of Casa España. It is open Tuesday-Saturday from 11 a.m.-3 p.m. and 5 p.m.-11 p.m. Sundayhours are 11 a.m.-5 p.m. Call 296-9622 for more info.

You may be interested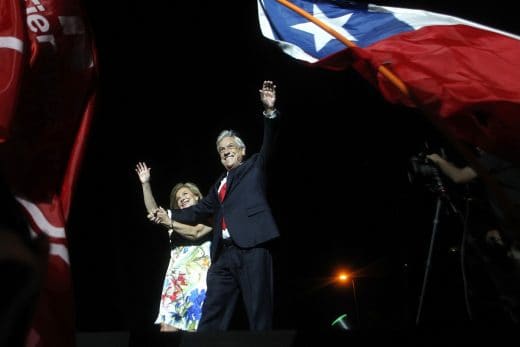 Chile
381 views
Billionaire Piñera to return as Chile's president
Paulina Abramovich / AFP
-
December 18, 2017
Electoral authorities said the 68-year-old conservative, who previously led the South American nation from 2010-2014, won 54 percent of the vote, nearly eight points above his leftist rival Alejandro Guillier.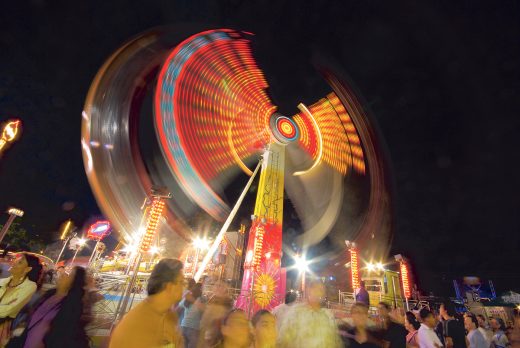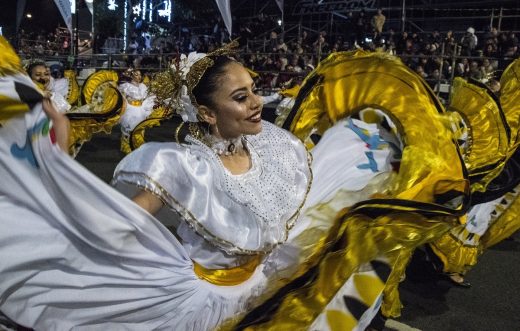 Holidays
3339 views
PHOTOS: Costa Rica's Festival of Light
AFP
-
December 17, 2017
Costa Rica's traditional Festival de la Luz, a holiday parade through the heart of San José, filled the capital with…