New Allegations in ICE Scandal
THE second week of uproar involving formerboard members of the Costa Rican ElectricityInstitute (ICE) was arguably more chaotic than thefirst: new revelations implicated still more governmentofficials and foreign companies in alleged corruption,bringing about further investigation and callsfor reform.José Antonio Lobo, the former ICE board memberwhose wife, Jean Gallup, allegedly received a $2.4million payment linked to a French telecommunicationsfirm, implicated former Costa Rican PresidentMiguel Angel Rodríguez in the scandal when he testifiedbefore four prosecutors on Sept. 30 (see separatestory).In addition, Lobo admitted that he himself hadreceived payments not only from telecom firmAlcatel, but also from the Spanish firm Grupo UniónFenosa, which won a bid to construct a hydroelectricproject that is now under way.LOBO, who has been placed under house arrest,testified that in late 2003, Gerardo Bolaños madetwo $28,000 payments to Lobo after the ICE boardawarded Unión Fenosa the contract for the La Joyahydroelectric project in Tucurrique de Jiménez, inthe province of Cartago, east of San José. At thetime, Bolaños was a board member of the SocialSecurity System (Caja) and a legal advisor to UniónFenosa.La Joya is a $77 million, 50-megawatt hydroelectricdam scheduled to begin operating in December2005. Under the terms of the contract, Unión Fenosawill operate the dam for the first 17 years, after which time ICE will take over.According to La Nación, Bolañosallegedly made one payment to Lobo's motherand the other to the Sociedad Keokuk,which Lobo created and presides over.Bolaños' reported payments to Loboconnect the ICE controversy to the Cajacorruption case that has been unfolding formonths.The two scandals were further linkedthis week when La Nación reported thatEliseo Vargas, former Caja president,received $40,000 from Servicios NotarialesQ.C., the company that reportedly madepayments to Lobo's wife as well as to formerICE board member Joaquín AlbertoFernández, among others.Servicios Notariales Q.C. has aBahamas bank account where Alcateldeposited the money that allegedly was paidto the Costa Rican officials (TT, Oct 1).La Nación's continuing investigationof Alcatel and ICE revealed alleged paymentsto additional ICE officials onThursday. In 1998, according to the newspaper,Alcatel technical advisor LeonelBarrios allegedly transferred $50,000 inAlcatel funds to a society presided over byAlfonso Guardia, a cousin of former CostaRican President Rafael Angel Calderón.Among other alleged payments revealedyesterday, La Nación reported that GuidoSibaja, former advisor to ICE presidentPablo Cob, allegedly received $125,000from the Servicios Notariales Q.C. account.ON Monday, ICE announced the openingof an internal investigative process thatcould result in sanctions against Alcatel, oneof ICE's biggest suppliers.Under Article 100 of the AdministrativeContracting Law, a business thatoffers bribes to officials involved in a contractdecision can be denied the ability tocompete for new government contracts forone to five years.During the past three years, ICE hasawarded $258 million in telecommunicationscontracts to Alcatel.ICE also announced in a statement thatas of Oct. 1, the institute has given theChief Prosecutor for the Judicial Branchcomplete access to all the records relatingto the investigation.ICE began a similar sanctioningprocess on Tuesday against the Swiss firmEricsson, another big supplier. In the fall of2003, while Ericsson was engaged in a $130million public bid to provide cellularphones for ICE, the firm reportedly paid forthe hotel rooms of Lobo and fellow ICEboard member Hernando Pantigoso during atrip to Prague, Czech Republic (TT, July 23).An investigation revealing this paymentled to the firing of both Lobo andPantigoso from the board.Isidro Serrano, general manager of thestate-owned Internet provider RadiográficaCostarricense S.A. (RACSA), a subdivisionof ICE, was fired on Monday by theRACSA board after he admitted Ericssonhad paid for his hotel stay in Switzerlandduring a telecommunications conferencethere in October 2003.WHEN Lobo and Pantigoso were fired,the Comptroller General's Office hadalready rejected the Ericsson contract forunrelated reasons, and last week ComptrollerGeneral Alex Solís ordered that theentire bidding process be started over.The new investigation begun this weekcould prevent Ericsson from competing forany additional contracts for a period determinedby the ICE commission.ALTHOUGH Lobo's testimony implicatedmore officials in the ICE corruptioncase, other major suspects in the scandalwere less forthcoming.Alcatel's general manager for CostaRica, Edgar Valverde, remained silent thisweek about the alleged payments.Although he was called and appeared beforethe Legislative Assembly's Committeeon the Control of Public Income andExpen-ditures, he exercised his constitutionalright to not testify.Lobo's wife, U.S. citizen Jean Gallup,had left for the United States last week thesame day that La Nación revealed the $2.4million payment she allegedly receivedfrom Alcatel. Gallup reportedly returned toCosta Rica on Monday evening, but hasdeclined to speak to the press.IN hopes of getting her side of thestory, on Tuesday The Tico Times went tothe private Country Day School in Escazú,west of San José, where Gallup is ateacher, but was told she had not returnedto work and that no one knew when shewas expected to do so. The school secretarycalled a security guard to escort TheTico Times reporter off campus.On Wednesday, Gallup testified beforethe Economic Crimes Prosecutor that shedid not know how her husband handledthe account to which the Alcatel paymentwas made, even though the account was inher name, according to the daily LaRepública.
Facebook Comments
You may be interested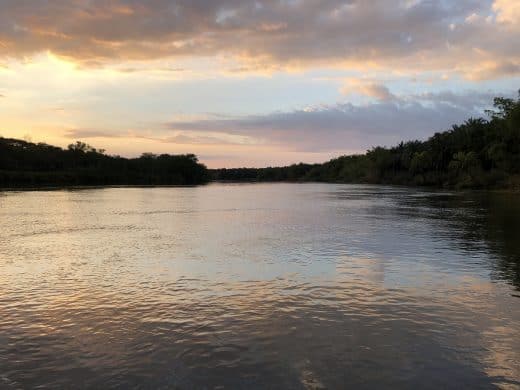 Tico Times Deep Dive
231 views
Tico Times Deep Dive
231 views
Our Southern Zone Deep Dive is underway!
Katherine Stanley
-
March 26, 2019
Our editorial team is making its first trip of the year – what we hope will be the first of many –…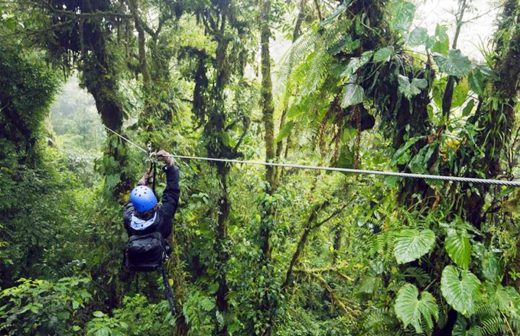 Travel & Tourism
410 views