Grupo TACAAirline Announces Price Cuts
REGIONAL airline Grupo TACA hasunveiled a new initiative, "CentroaméricaFácil," to cut ticket prices by as much as50% for travel throughout CentralAmerica and Mexico.TACA executives in Costa Rica presentedthe plan at a press conferenceMonday that was attended by PresidentAbel Pacheco, who signed a statement ofsupport for the airline's efforts to reduceprices and increase tourism throughout theregion."This is great news," Pacheco said."[The plan] will stimulate, without adoubt, the mobilization of regionaltourism and of businessmen who seek toexpand their production."A round-trip ticket from San José toGuatemala City now costs $169, a reductionof 37% from the previous ticketprice, and round-trip flights to SanSalvador will cost $199, a 47% reduction."These are the lowest prices we haveever had," said Enrique Beltranena,TACA's executive vice-president.Beltranena emphasized"Centroamérica Fácil" is a permanentchange in prices, not a temporary promotion.The airline has used promotionsduring the past year to test the feasibilityof a permanent change.In a pilot program designed by TACAto determine whether or not increasedpassenger volume would compensate forthe reduced prices, tickets for five CentralAmerican routes were cut by 40% inMarch. Passenger volume increased by35% during the trial period, Beltranenasaid, encouraging the company to goahead with the initiative on a permanentbasis.In anticipation of increased passengervolume, TACA is adding new flights to itsschedule, including seven flights weeklybetween San José and San Salvador as ofMonday, and 21 flights weekly betweenSan José and Managua as of Nov. 1.The airline is also committing to 24-hour customer service and new offices,with three to open in Costa Rica duringthe next eight months.Both Beltranena and FernandoNaranjo, president of the San Salvador basedGrupo TACA, emphasized theimportance of support from all CentralAmerican governments to simplify travelregulations between countries. A statementreleased by the company describedthe company's intent to promote cooperationbetween ministries of tourism inCentral American nations and marketCentral American travel "as a brand."Costa Rican President Pachecodescribed the TACA plan as part of a new,business-oriented process of unificationthroughout Central America."You could say that for the first timein Central America we are truly workingtogether," he said.

You may be interested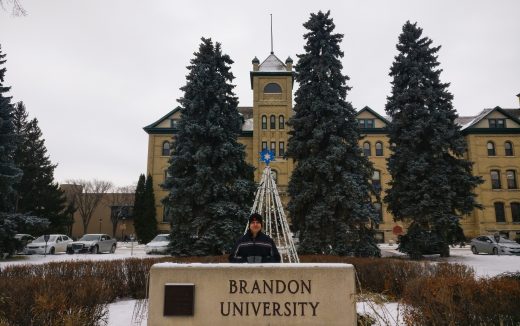 Please Send Coffee!
895 views