Ave María College Downplays Troubles
SAN MARCOS, Nicaragua – AveMaría College of the Americas, the onlyfour-year U.S. undergraduate college inCentral America, denied rumors this weekthat it is in a crisis and at risk of closing.Students and several faculty membersat the Roman Catholic college expressedgrowing concerns this week that serioustroubles are brewing below the surface ofthe pleasant, gated campus in the town ofSan Marcos, 35 kilometers south ofManagua.Suspicions were exacerbated lastFriday, when newly appointed academicdean, Dr. Robert Mullin, was fired forallegedly making secret recordings of facultymeetings and "smuggling" privatedocuments out of the college.College president Humberto Belliclaims he has proof to back his allegationsand plans to prosecute the former dean "tothe full extent of the law."Mullin, in a brief phone interview withThe Tico Times on Tuesday, vehementlydenied any criminal wrongdoing.DESPITE the simmering scandal,Belli insisted this week that everything isunder control, and stressed that rumors ofmore serious problems at the college aremendacious."(The rumors) are absolutelyungrounded and false," said Belli, whoserved as Nicaragua's Minister ofEducation from 1991-1998. "There are noproblems, only standard problems."But based on conversations with severalstudents, not everyone is convinced thescandal involving Mullin has blown over.FOUNDED in July 2000, Ave MaríaCollege of the Americas is the Nicaraguanbranch of the embattled Ave María Collegein Ypsilanti, Mich., a Catholic liberal artscollege founded in 1998 by Tom Monaghan,former owner of Domino's Pizza and theDetroit Tigers baseball franchise.That school is being sued by its academicdean, Father Neil J. Roy, who wants toprevent the college from relocating itsMichigan campus to Naples, Fla. – anevent that is already well under way.Roy this week declined the opportunityto discuss the case with The Tico Times,and his lawyer, Joseph Golden, did notanswer request for comment by press time.ROY recently contacted his Nicaraguancounterpart Mullin – something of whichBelli says he is aware. The topic of the communicationsbetween Roy and Mullin is stillunknown, but the later was fired less than amonth after the conversations startedbetween the two rebellious deans.Mullin this week said he does not wantto discuss the case until he has a betteridea what is going on. He said Ave Maríahas not directly accused him of anything,so he can't yet respond to the charges."I have no idea what's going on," hesaid by phone. "I am still waiting for theother shoe to drop."Mullin did, however, imply that somedevelopments would unveil themselvesshortly.WHAT also remains to be seen is ifAve María's troubles in the United Statesand Nicaragua will adversely affect thecollege's chances of getting accreditationin the United States as a higher-learninginstitution.Currently, neither Ave María inNicaragua nor in the United States is anaccredited school, although the collegehere, which imparts classes in English, haspre-accreditation status from the AmericanAcademy for Liberal Education (AALE)and candidacy status with the NorthCentral Association (NCA)Neither the AALE nor NCA – bothapproved accrediting agencies with theU.S. Department of Education – returnedTico Times phone calls this week.In Nicaragua, no university accreditingsystem exists. Ave María College of theAmerica's operates here as a registeredprivate business.PRESIDENT Belli said the accreditationprocess is moving forward smoothly,and expects Ave María will be accreditedby AALE by Nov. 14, the date the fouryearpre-accreditation status expires.If AALE does not accredit the AveMaría, the college could still be accreditedin the next two years by NCA or by a thirdprocess that is being started by the newAve María College in Naples on behalf ofboth schools.But students, who are paying $9,500 ayear (not including room and board) fortheir unaccredited diploma, are worried thatthe recent scandals won't help their cause."What accrediting agency is going tolook at this situation and say: 'you've gotyour shit together? None of them," saidSofia Pan, a sophomore international relationsmajor from Los Angeles, Calif.OTHER students echo the concern.Ave María has 470 students enrolled,including 119 U.S. citizens.Senior Nicaraguan student Ximena isconcerned her diploma will be worthlesswhen she goes to apply for a graduate programin the United States or Europe nextyear.Her friend, a senior in biology, said shechanged her major from pre-med after herboyfriend graduated last year with a premeddegree from Ave María only to findout he would have to take pre-med all overagain from an accredited school to get intomedical school.Belli, meanwhile, points out that noschool – even the most prestigious accrediteduniversities – can assure its studentsthat their credits will transfer.Unaccredited doesn't necessarily meanworthless, either. The college presidentclaims Ave María has had good successsending its students to other colleges or theworkforce. He provides all incoming studentswith a list of 39 U.S. colleges anduniversities – some of which are amongthe most prestigious in the country – thathave reported to Ave María that theywould "consider" the school's credits.

You may be interested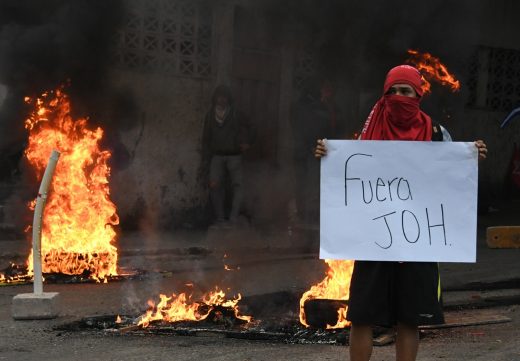 Central America
804 views
Honduran opposition protesters take to the streets
Noe Leiva / AFP
-
December 15, 2017
Supporters of the leftist opposition in Honduras blocked streets in various cities around that country on Friday, despite political repression,…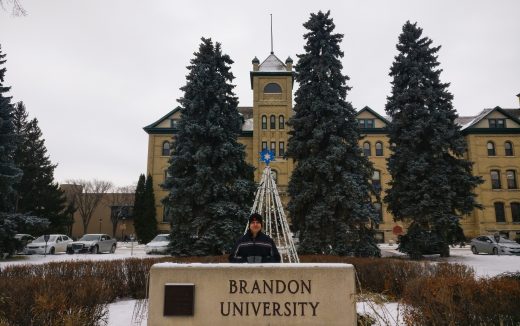 Please Send Coffee!
1886 views