Indonesian Home Shipped Here Piece by Piece
MANUEL ANTONIO, Guanacaste –Reviving a thousands-of-years-old trend,Polynesians entered the New World jungle and leftthere cultural and artistic footprints, but this timethey came by United Airlines rather than landbridge and canoe and used power tools rather thanbrute force and slave labor.Under the direction of U.S.citizen Michael McCoy, aBalinese architect and buildersdesigned a house for a plot in aCosta Rican forest, made thepieces in Bali, Indonesia, thenshipped them here for assembly.Nine Balinese buildersworked with a crew of 29 CostaRican builders and architectCarlos Valenzuela to construct avilla of wood, glass, stone andwater.Cielo Santo, as it is called, isa house subtly integrated with itsplot of 26 acres of beachfrontforest. It downplays and at the same time drawsattention to its own beauty by opening itself to thenatural beauty of the forest and the ocean view.The 3,000-square-foot interior is a progressionof rooms that are more deserving of a name likeroofed windows, connected by covered bridges,one that passes over the Brazilian lighted reflectingpond wrapped around the front entrance andone flank, and another crossing a creek.OVERLOOKING the sea and forest, the3,000 square feet of outdoor decks and the poolwere built around trees that shade it and bring theforest to the house.The woods were cut, cured and shaped to sizein Bali and stone carvings that adorn walls in theentrance, bathrooms, the pyramidic sea-facingwall of the pool and the only wall of the mainroom not dominated by glass were carved in Balias well. That carving is a three by four meter four paneledpalimanan cream-colored stone mural ofristrata heliconias at the head of the dining roomtable.All structural components of the villa wereassembled in Bali and fine tunedfor fit, dimension andcorrect human scale accordingthe precepts of Feng Shuibefore being carefully packagedfor container shipment toCosta Rica.Nine of the best Balineseartisans from the originalbuilding team were then chosento follow the villa for finalassembly on the Akira Propertyin Manuel Antonio, where theyshowed Costa Rican teams ofworkers new techniques indesign and execution.WHILE assembling the house, the Balineseworkers shared their expertise with the CostaRican crew, transmitting, McCoy said, a strongerwork ethic, attention to detail, and planting seedsfor other projects around the country that imitatethe villa's open design.McCoy conceived the idea for the villa as anattempt to bring the artistry of the tropical Pacificrim to Costa Rica, since both regions share similarclimates, geography and indigenous roots. He contractedan expert in tropical residential architecture,Ketut Arthana, to design a private villa on the beachfront property."Design is actually an element ofnature … it is found everywhere"Arthana said while designing CieloSanto. "Architecture simply reflects thenatural beauty that surrounds us. (It is)visible, yet elusive. Cielo Santo isdesigned as a celebration – an integration– of beauty, comfort and the vital elementsof nature."Inside and out, hand carved appointmentsof wood and stone add understatedwarmth to an uncluttered design that featuresmortise and tendon constructionusing six different tropical hardwoodssuch as acacia, binkerai, merbau andteak.Notable features include the mastersuite's outdoor garden shower, the expansiveterraces, cathedral wood and rattanceilings, indirect low-voltage lighting,handmade copper and teak deep-soakingtubs, the Mesoamerican inspired infinity edgeswimming pool and large slidingwindow-walls for air conditioning orbreezes. There is an ample, open kitchenof solid teak cabinetry, stainless steelappliances, Spanish crema marfil marbleflooring and black pearl granite countertops.THE interior main room and threebedrooms are custom decorated with furnishingsby Jim Thompson, Carlo Pessina,Warisan and Ferry Tendean in silk, pen- shell, coconut, rattan and teak."In creating Cielo Santo the primary requirementsof simplicity and scale were maintained tocreate a luxurious, yet informal environment forliving, precisely suited to the local tropical surroundings,"McCoy said. "Through the judiciousyet generous use of open space, ingeniously balancingaccessibility and privacy, one feels –rather than sees – why the unseen is equallyimportant as the visible or physical elements ofdesign."The idea, he said, is to keep the constructionimpact small, to integrate the design with thelocation, to preserve the natural beauty thatattracts people to Costa Rica."WITH this project we're trying to raise thequality and consciousness of facilities and servicesoffered for tourists and residents alike inthis area that begs to be celebrated and respected,"he said."It's a different thing than putting up concreteand steel bars. It's important to evolve what'savailable here in Costa Rica to something that'ssimple and pleasing to the spirit."For info on purchasing the villa contactMcCoy at: Cielo Santo North America, LLC;Sacred Sky Developers, LLC; 1801 Broadway,Suite 350; Denver, Colo. 80202, USA, or call hisoffice in the United States at (303) 292-0300(direct), or (303) 901-805 (mobile) or in CostaRica at 777-0783 or e-mail mmccoy@cielosanto.com or see the Web site for more photos andinfo at www.cielosanto.com.

You may be interested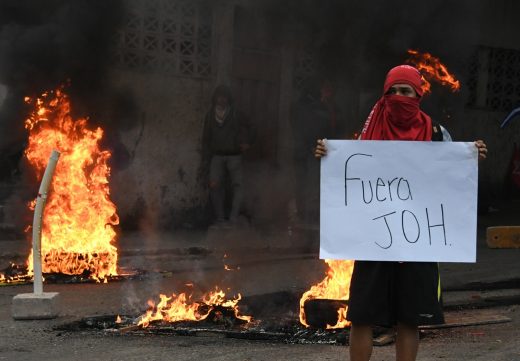 Central America
246 views
Honduran opposition protesters take to the streets
Noe Leiva / AFP
-
December 15, 2017
Supporters of the leftist opposition in Honduras blocked streets in various cities around that country on Friday, despite political repression,…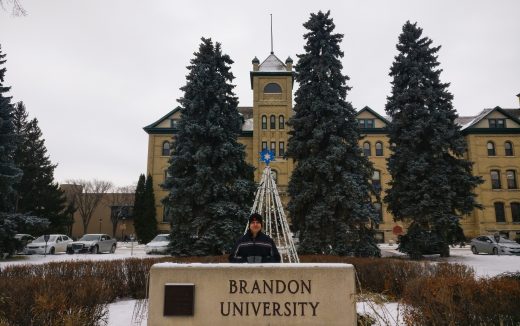 Please Send Coffee!
1384 views