Beach Condos Selling Out … Quickly
IT'S called a "quality problem" when so much good occursthat difficulties arise from the prosperity. And that's exactly thepredicament Costa Rican realtors are finding themselves in thisyear as they scramble to meet the overwhelming demand forbeach condominiums in coastal areas selling their units faster thanthey can build them.Why is demand so high? In general, the primary buyers ofbeach condominiums are North Americans – from the United Statesand Canada – looking for year-round warmtemperatures in both the climate and in theocean, realtors said. Guanacaste realtors wentone step further and attributed this particulararea's boom to the increase in airline flightsinto Liberia's Daniel Oduber InternationalAirport in the northwestern provinceGuanacaste, boasting tourism numbers exponentiallyand cementing the area's reputationas a natural jewel in a country brimming withflora and fauna beauty.In Flamingo on the Pacific coast, RE/MAX Gold Coast's JoanDemyen (www.realestatecr.com) said the temporary closing of themarina has made things difficult, "no question about it. But, in thelong run, the marina is best thing that happened to Flamingo."Second of course, Demyen added, to the expansion atLiberia's Airport."We've been busier in the past eight months than in the past13 years. All of a sudden people in North American have heardabout Costa Rica," she said.THEREIN lies the crux of the dilemma: In Flamingo, Potrero,and Grande, according to Demyen, all of the first-phase condoshave sold out and the only units available are re-sales in the$295,000-395,000 range or ones such as those the Marina ResortHotel is building. Located across the street from the resort itself andaffording buyers use of its tennis courts, swimming pools, restaurant,security and property management services, there will eventuallybe three new buildings with luxury, two-bedroom units withprices ranging from $200,000 and up, depending on the amenities."We have lots of demand, but no condos. Thank goodness forthese new ones. Already people are giving deposits for those andthey've barely broken ground," Demyen said.The first building of the condos associated with the MarinaResort Hotel is likely to be ready April 2005.Brenda Burback of VIP Realty (www.viprealtycr.com) inTamarindo has some to sell right now, but echoes the sentimentthat demand is outweighing inventory."The least expensive now available in our area is ReservaConchal's Bougainvilla Condominiums. Their two-bedroom, furnishedoceanview is going for about $375,000 and the next bestthing available is a two-bedroom, non-furnished,oceanview for about $450,000."SHE advocates Hacienda Pinilla, whichshe said "has incredible value in their newcondo section" called Jardines del PalmaReal. "They just built 30 townhouses andsold 20, with 10 available; each are 4,000-square feet, nicely furnished."According to Cynthia Duran, fromHacienda Pinilla Real Estate Sales, thereare still two- and three-bedroom units availableat Jardines del Palma Real from $375,000-575,000."Our buyers like the private beach, the high-end infrastructureand the fact that they don't go through the construction process.They don't have to worry about maintenance of the gardens, thepool, etc," she said.Certainly, the championship golf course is a selling point, aswell as the effort made at the 4,500-acre project to incorporateCosta Rican culture into activities onsite. On a regular basis,Hacienda Pinilla schedules typical fiestas with traditional dancingand food, bull riding and cinta races which are attended not onlyby the owners of the condominiums, but the residents of the localtowns as well.AT Playa del Coco in the Papagayo Gulf, Roger Vlasos ofKwest Real Estate (www.kwestrealestate.com) still has somenew condos for sale, "but it's very difficult. With the demand ofthe foreign market, the minimum you will have to pay is $200,000with an ocean view, not less than $250,000. It escalates from there, depending on amenities, whetherinside a gated community, etc."Doing some quick math based on experience,Vlasos estimated that about 180 salesa week are made in that area, with at least50% of those being condominium purchases.As a result, Playa del Coco, Playa Panamáand Playa Hermosa are planning or buildingcondos to meet these demands."And they will go up quick," Vlasosadded. "At Vista Estates in Playa Panamá,we started as a project for single familyhomes, but we now are building 25 condounits. Already we have two people interestedin them, and we will not even start tobuild until March and they want to put adeposit down."WITH this rush to purchase a limitedavailability of beach condominiums, buyersmust choose whether to buy in a privatecondominium development or within aresort-style project. Vlasos' biggest requestfrom clients is security. Further, his clienteletend to purchase condos for use onlyone to two weeks a year, then opt to hire anagency to do property management forrental revenue."It's a smart deal," he advises. "Peoplecan make as much as $1,000 per week ormore."Something extra to consider: Buyinginside a hotel or resort is likely to cost more,but for some the price is worth it given thesecurity provided, the social setting and ifrental income is a concern, they act as theproperty manager and capitalize on theirbrand name to fill the units as often as possible.Yet, don't count out the private developmentsand local property managers either: Inthese hot Costa Rican tourism times, condosare practically renting themselves to vacationersand the personal attention of a smallercompany can be nice.ANOTHER growing coastal gem isthe area south of Puntarenas, a port city onthe Pacific coast, which is the closestbeachfront from San José and with the government'smandate to rebuild the roads toOrotina, ensuring swifter arrival at theshore, that area is growing by leaps andbounds. Already farther along that sameroad, Jacó and Manuel Antonio both on thePacific coast are prospering, and now theNativa Resort, (www.nativaresort.com)located next to Carara National Park, is takinghold with force.Ana María Oreamuno, with Nativa'ssales and marketing team, said that thebiggest selling point of the condominiumsat the project is the fact that the beach thereis the one closest to San José. Both the LasVistas Condominiums – already constructedand with only two, two-bedroom, two bathunits left starting at $190,000 – and theLas Vistas Apartments – which start constructionin November on three-bedroom, 21/2-bathroom pre-sales that start at$250,000 – have amenities such as pools,snack bars, telephone lines, fiber optics andocean views."Our concept is to live in luxury withina natural setting," Oreamuno explained,adding that eventually the gated communitywill sit next to a small luxury hotel,bar/restaurant and spa with a New Age concept.Costa Rica beachfront is not limited tothese areas or even these particular developments.Prospective condominium buyerswill find additional new projects coming uparound the coast all the time, and realtorsalways have a pool of resale units on hand.A sampling to seek out includeTamarindo's Sunrise Condominiums orMonte Perla (www.remax-oceansurfcr.com), Flamingo's Condor Lodge(www.emeraldshoresrealty. n e t ) ,Junquillal's Iguanazul Beach Resort andCommunity (www.hoteliguanazul.com),and Langosta's Cerca del Mar(www.c21tamarindo.com), but there are somany more. The Internet is a great resourceto start looking for others.
Facebook Comments
You may be interested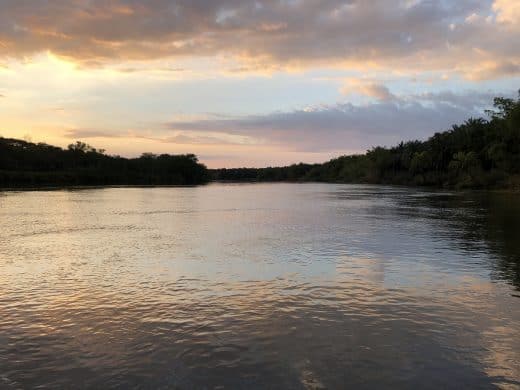 Tico Times Deep Dive
229 views
Tico Times Deep Dive
229 views
Our Southern Zone Deep Dive is underway!
Katherine Stanley
-
March 26, 2019
Our editorial team is making its first trip of the year – what we hope will be the first of many –…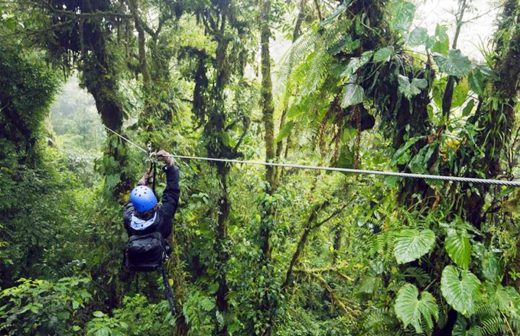 Travel & Tourism
408 views