New Yorker's Paintings Displayed
FINE art and the sounds of choir music echoedthrough the Casona restaurant next to the Cariari Hotel,northwest of San José, at an art exhibit that openedWednesday and will run through Oct. 13.The exhibit features Jim Theologos, a native NewYorker and artist, who is debuting 33 pieces in oils andpastels in a realism-style ranging from the human form tolandscapes and still life."My paintings focus on realism. Anything that is infront of my nose and grabs me, is what I paint. It could bea Moroccan girl doing the family laundry, or a bowl offruit on the edge of a table in Paris," Theologos said.Adding to the ambiance of the opening, the MozartChoir treated guests to a musical recital, highlighted bythe introduction of three new pieces by Francisco Víquez,the conductor of the group. The three songs were preformedby mezzo-soprano Wendy Delgado."Combining both of these art mediums provides for amore gratifying visual and musical experience,"Theologos said.THEOLOGOS studied at the Pratt Institute inBrooklyn, N.Y. and continued his studies at the ArtsStudents League in Manhattan, N.Y., where he was a studentof Industrial Arts, which is a medium of art that isdirectly used in advertising.For 15 years, Theologos worked as a professional editorialphotographer for Harcourt Brace, a publishing companyspecializing in producing educational textbooks, andtraveled extensively throughout the world – including allof South America, Europe and most of the United States."In traveling around the world I was able to see andlearn a great deal about light and how it affects volume,which is my forte. Things that I have seen I attempt toreproduce in a way that other people can visually feel andtouch," Theologos said.Theologos' exhibitions have been viewed in theUnited States, France, Belgium, Puerto Rico and extensivelyin Costa Rica, where he has lived for 31 years. Hehas held dozens of shows spanning the past few decades.Theologos moved to Costa Rica while working as asocial photographer, taking pictures of people and thingsaround him. He has been an art teacher for the last 28years, working out of the studio in his house, located inthe eastern San José suburb of San Pedro. He teaches allages the basic skills and the fundamentals of drawing andcomposition with oils and pastels and has spent the lasthalf-century working with the human form and once aweek holds a workshop using nude models to teach theart.THE exhibition is a conglomeration of work thatTheologos produced during decades of hard work.Choosing not to enter his work in contests, many of thesepaintings have never been seen before and will beunveiled as a display for the people."I don't feel that contests make artists better. I'm moreinterested in producing something that a person willremember for what they saw and felt about the painting,not for what other people thought about it," Theologossaid.The exhibit is being held at La Cocina de Leña restaurant(formerly La Casona de Cariari) behind the MeliaCariari Hotel next to the hotel's sport's court.For more info, contact Jim Theologos by phone at225-6565 or e-mail jtheologos@hotmail.com. Also callLa Cocina de Leña restaurant at 293-0441.
Facebook Comments
You may be interested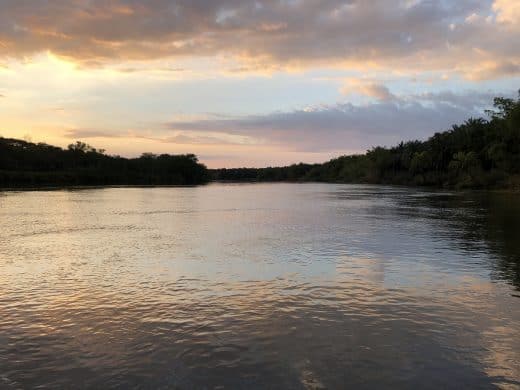 Tico Times Deep Dive
229 views
Tico Times Deep Dive
229 views
Our Southern Zone Deep Dive is underway!
Katherine Stanley
-
March 26, 2019
Our editorial team is making its first trip of the year – what we hope will be the first of many –…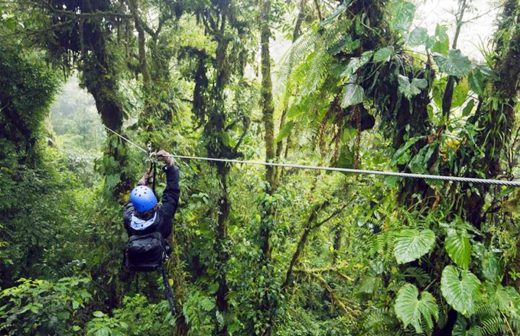 Travel & Tourism
407 views