Republicans Help Register Voters
AS the U.S. presidential electionapproaches, Republicans Abroad CostaRica is stepping up efforts to register newvoters.Last Saturday, the group registered 16new voters during a voter drive at the Vistadel Valle Plantation Inn, near the northwesternCentral Valley town of Naranjo.Michael and Johanna Bresnen, ownersof Vista del Valle and active members ofRepublicans Abroad here, lent space intheir hotel for the event, aimed at registeringU.S. citizens from nearby areas."Obviously, the 2000 election broughtto attention the importance of overseasvotes," said Frances Givens, president ofRepublicans Abroad Costa Rica.Susan Tessem, regional chairwomanfor the Western Hemisphere ofRepublicans Abroad, agreed and stressedthe importance of this year's election."I think people have noticed there ismore at stake this year than in previousyears, particularly in terms of foreignpolicy and economic issues," she said.JOHANNA Bresnen also stressed theimportance of registering to vote in theNovember general election, in which U.S.President George W. Bush is vying forreelection against Democratic candidateSen. John Kerry."We're here to promote the importanceof voting in general, not just for theRepublican Party," Bresnen explained."It's important that all U.S. citizens livingabroad vote in this election, whatever theirpolitical beliefs may be. Just vote – it's ourcivic duty."Since 1987, Republicans Abroad CostaRica has worked to register expatriates tovote. Every election year, they have registeredvoters at the American ColonyCommittee's Fourth of July picnic. At thisyear's picnic, held July 3 (TT, July 9), theRepublicans registered 104 voters. ByWednesday of this week, the group hadregistered a total of 557 voters. The groupwill continue to register voters until theend of September. For more informationcall Givens at 228-6082 or 386-1420.Diana Kerry, John Kerry's sister,recently visited Costa Rica to help registervoters (TT, Sept. 3).REGULATIONS for absentee votersvary from state to state (TT, May 28). Themost complete information, including theFederal Post Card Application and links toevery state's requirements, is availableonline at www.fvap.gov.Tessem estimated there are 6 millionU.S. citizens living abroad, 2.5 million ofwhom are in the armed forces.U.S. citizens will also be able to registerto vote on Sept. 14 during theRepublicans Abroad monthly luncheon.Former Libertarian Movement congressmanOtto Guevara will speak on CostaRican politics and U.S. relations at theevent. The cost of attending the luncheonis ¢4,500 ($10) for members and ¢5,000($11) for non-members.For information or reservations call203-3267 or 228-9167.Ten Things to Help Ensure Your Absentee Vote is Counted*1- START by contacting the ConsularSection of the U.S. Embassy in SanJosé at consularsanjose@state.gov,or visit the Consular Section of theembassy, Monday to Friday 8-11:30a.m. or Mondays 1-3 p.m.2- Or visit the Federal VotingAssistance Program's Web site atwww.fvap.gov for information on theabsentee registration and votingprocess.3- Ensure that you have applied foryour absentee ballot using the hardcopy or online versions of the FederalPost Card Application (FPCA).4- Make sure your local election officialhas your current mailing address.5- Sign and date all election materials.6- Fulfill your state's witness/notaryrequirements (if required). This can bedone at the Consular Section free ofcharge.7- Ensure that your ballot or FPCA ispostmarked.8- Register to vote and request yourballot in a timely manner – no later thanthe end of September.9- Use the Federal Write-In AbsenteeBallot if you are overseas and yourState absentee ballot does not arrive intime to be mailed back by the state'sdeadline.10- VOTE – and mail your ballot nolater than Oct. 15. Ballots may also bebrought to the Consular Section at theU.S. Embassy in San José no later thanOct. 20; officials there will mail it at nocost. Voters who send in ballots afterthese cut-off dates should plan to use acourier service to send ballots directly toelection officials.*According to the Federal VotingAssistance Program's Web site and astatement from the U.S. Embassy inSan José.

You may be interested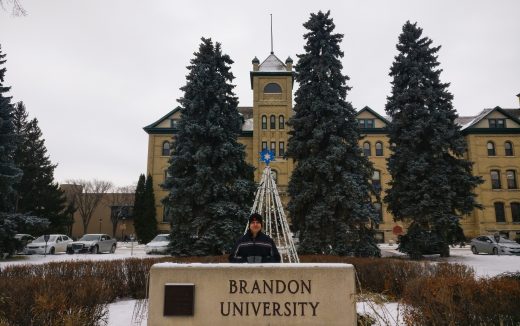 Please Send Coffee!
904 views