Man's Best Friend More Than a Pet, Way of Life
FOR many, a dog is a companion, a friend, sometimesa protector and sometimes a nuisance. But Jenny Esquivel'sdog Brioche is more than a pet, she is an essential key toliving a full life.Esquivel is on a long road to recovery from Guillain-Barrè Syndrome, an inflammatory disease that attacks aperson's peripheral nervous system (those nerves outsidethe brain and spinal cord) causing weakness that affects thearms and upper body. When it increases in intensity, thepatient is almost totally paralyzed – as was with Esquivel,when she contracted the disease after recovering from acase of the measles at age 24.Brioche helps her balance while walking. When shedrops something, the dog picks it up. She even closes doorsand is always there to attend Esquivel'sneeds.Once a computer systems analystand all-around athlete who enjoyedplaying high school basketball, runningand horseback riding, Esquivel wantedto regain her independence.But before life with Brioche, completeindependence seemed far-fetchedas she lacked the ability to performseemingly basic tasks.THEN inspiration hit whilewatching television – the show featureda program in the United Stateswhere dogs helped people with disabilities.Soon after, Esquivel founded a similarCosta Rica-based program."It took a lot of effort and a lot ofwork," Esquivel said. "There was nothing like it in CostaRica."Through determination and support from family andfriends, she started the group called the Association toImprove the Quality of Life, JIREH (the final word of theorganization – Jireh – comes from Genesis 22:14 andmeans the Lord provides)."Disabled people see themselves as isolated and a dog,especially a helping one, provides spiritual and physicalmotivation," said Esquivel's sister Ingrid.Esquivel, a self-proclaimed animal lover, started herquest by researching a variety of dog breeds and backgrounds.She decided on Labrador Retrievers because ofthe dogs' intelligence and temperament.CHOOSING the type of breed was the easy part.Training them is a different story.These helper dogs need very special care and trainingfrom a young age. In fact, Brioche was only two months oldwhen she was chosen for the program.The initial training takes nine months. During this time,the dogs live in foster homes where the family must helpwith basic training such as housebreaking, eating habits,simple obedience commands (in English) and socializingthe dogs to become more people oriented. The dog becomesa member of the family and so the dog is constantly intraining, according to Esquivel.When the dogs are about seven months old, they startreceiving veterinary care and special training where theylearn to respond to the specific needs and living conditionsof their new owners, according to Captain Leonardo Rojasof the Roj-Pol training school. He helps train police dogsand the helper dogs in Esquivel's organization."This training pertains to their future lives," Rojas said."Will they live in the city or the country?What tasks will be expected ofthem?"In some cases, the dog may haveto learn to walk at a slow pace, wait atsteps and doors, fetch things and performother tasks."They cannot run off after a birdor a cat and leave their owners helpless,"said Esquivel, whose dog calmlytolerates her two-year-oldnephew's tugging and patting.TRAINING isn't limited to thedogs. Prospective owners must alsolearn new skills – including theadjustment to living with dogs thatcan weigh up to 150 pounds (whichcan be difficult when the owner hasphysical impairments) and meeting the basic needs of theanimal.Esquivel bathes Brioche herself. She does so while sittingon a bench near the bathing pool – a big basin in thepatio of the apartment they share. Being a water dog,Brioche enjoys her bath time (another plus for Labradors),although Esquivel admits they both end up getting wet.Esquivel has recently taken a new step toward her questfor independence. She moved to a new apartment withBrioche in La Trinidad de Alajuela, close to the homes ofher sister and niece.The move left them both nervous for a few days as theylearned to adjust to their new surroundings."Brioche barked at everything," Esquivel said.ESQUIVEL is even using a computer again – only thistime to extend the work of the JIREH Association.Five other people like Esquivel have requested helperdogs from her association. Enough dogs are available forthe five people, but there are not enough foster homes availableto help train the animals.In fact, one puppy had to be removed from its fosterhome because of an illness in the family. The other puppiesare just waiting for placement in a foster family.The foster families don't even need to provide food, just care as the program counts on support from several companiesincluding Pfizer and Induvet, makers of Eukanuba pet food, aswell as the University of San Jose (USJ) and other organizationsand individual sponsors."One of the goals of the university is to help those withproblems in continuing their education and to support projectsin this area. People with handicaps can develop as peoplethrough education. They too have dreams of advancement,"said Ingrid Esquivel, from USJ who helped arrange the program'ssponsorship.Andrea Gómez, a 20-year-old student with Spina Bifida,an illness where the spinal cord failed to form causing a disturbancein the nervous system, who lives with her family inHatillo, is eagerly waiting the arrival of her dog, Caled, whois almost ready to work. Gómez also wants to be more independentand be able to go out on her own.ANOTHER part of the association's work is to createawareness in Costa Rica of the problems faced by people withphysical problems, including businesses that do not have easyaccess or transportation that does not accommodate the handicapped."There are laws that cover dogs for the blind in publicplaces and transportation, but not for helping dogs," Esquivelsaid.One time, a cab driver refused to take her and Brioche inhis car and in another instance, a security guard would not lether into an office building."Once I explained that Brioche is not 'just a pet' they werevery nice and accommodating, but it shows how much educatingwe have to do," she said.ESQUIVEL has plans to expand the organization to findactivities for the disabled. Horseback riding is one that shepersonally enjoys and finds therapeutic for both her musclesand her spirit.The most urgent need of the organization is finding fosterhomes for young dogs in training. The association providesfood, veterinary care and specialized training.For more info or to help, contact Esquivel at 440-7086 orat jejefa@racsa.co.cr.

You may be interested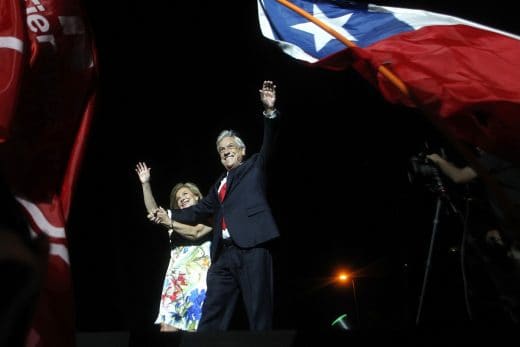 Chile
111 views
Billionaire Piñera to return as Chile's president
Paulina Abramovich / AFP
-
December 18, 2017
Electoral authorities said the 68-year-old conservative, who previously led the South American nation from 2010-2014, won 54 percent of the vote, nearly eight points above his leftist rival Alejandro Guillier.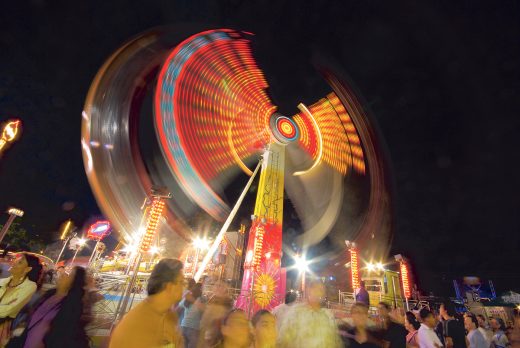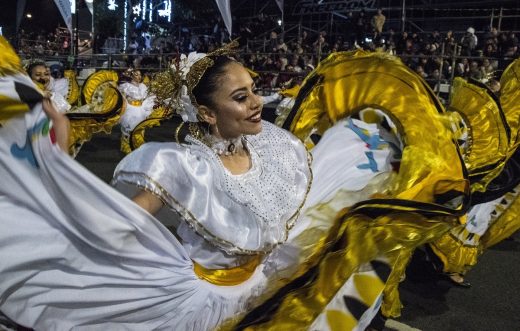 Holidays
2819 views
PHOTOS: Costa Rica's Festival of Light
AFP
-
December 17, 2017
Costa Rica's traditional Festival de la Luz, a holiday parade through the heart of San José, filled the capital with…