Fishing Good in Tamarindo and Barra Colorado
SAILFISH action is wide openon the northern Pacific coast, andthere are a lot more fish than fishermenat Barra Colorado on the northernCaribbean. Rio Colorado Lodgeoperator Dan Wise reported thatMike Katsusian, from Riverside,Calif., fished only three hours in theafternoon and jumped five tarpon,with one to the boat for release lastSaturday.On Sunday, Bob and KimberlyDowns, honeymooners at the lodge from Las Vegas, hadone release and were still on the water, while David Kingand his daughter Mandy, 16, had a few jacks and a tarponwhen Wise called mid-afternoon that day."Water is high, but not flooding and we have blue skiesand flat water, but other lodges in this area are closed withmighty few fishermen," Wise said.Further west as you go up the Rio Colorado to the SanJuan River, Philippe Tisseaux reports from his lodge onthe Nicaragua side of the San Juan that tarpon action continuesdespite the rain, with guests all releasing at least onetarpon, some up to 200 pounds or more.Tisseaux also reports a lot of rainbow bass around theSolintaname Islands.Lake Arenal guide Tersio Hidalgo put one of hisclients on a 12.3-pound rainbow bass last week, one of thelargest I have ever heard of from the lake. Hidalgo said thewater level has dropped more than a meter in the past weekor two, despite rains on most nights. That big fish wascaught on a chartreuse Rapala, trolled at 35 feet. There arelots of smaller fish going for spinner baits along the shorelineas well, he added.On the central Pacific coast, JulieKieldsin reports that the Sailfish onJuly 20 released six sails while fishingwith Warren Cozine, 9, ChristopherBurdick, 18, William and PeggyCozine and Michael White ofLaveen, Ariz. It was Warren's first sailever with an estimated weight of 130pounds.KIELDSIN said the fish have beenrunning unusually large (all more than100 pounds).No word from anyone at Quepos,but they fish those same waters so it islikely they are also picking up somesails, although this is not traditionallythe most productive time of year onthe Central coast, with the heavy bite centering furthernorth out of the Tamarindo, Playa Flamingo and Ocotalareas.Talking Fish skipper Randy Wilson, who fishes out ofTamarindo, reports lots of sailfish, tuna and dorado alongwith occasional wahoo.Boats are running no more than 30 minutes offTamarindo, with little wind, flat seas and raising a dozensails or more sails a day, averaging about six releases perboat.We look for that action to continue or improve in comingweeks, likely into September if things follow the normalpattern. August and earlySeptember are likely to see more marlinas well.The fiasco of the Flamingo Marinaclosure (TT, June 18, 25) is stirring upa lot of concern among the internationalfishing fraternity, as evidenced bythe calls I have been receiving dailyfrom anglers who have booked trips incoming months and are concernedabout whether they will be able to fishthere.SKIPPERS we talked to assure usthey will continue to operate, willhonor all reservations and are ready fornew trips, but unless the marinareopens, they will continue to ferryanglers out to their boats by dinghiesor inflatable craft as required, rather than boarding them atthe docks.For more info on fishing or assistance in planning a tripto Costa Rica, contact Jerry at jruhlow@costaricaoutdoors.com or visit www.costaricaoutdoors.comSkippers, operators and anglers are invited to e-mail orcall Jerry with fishing reports by Wednesday of each week.Call or fax: 282-6743 if calling from Costa Rica, or throughthe e-mail address above.

You may be interested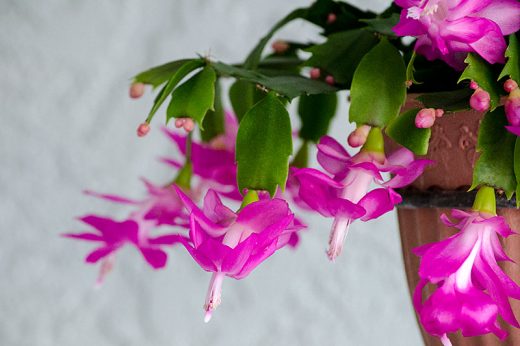 Environment and Wildlife
710 views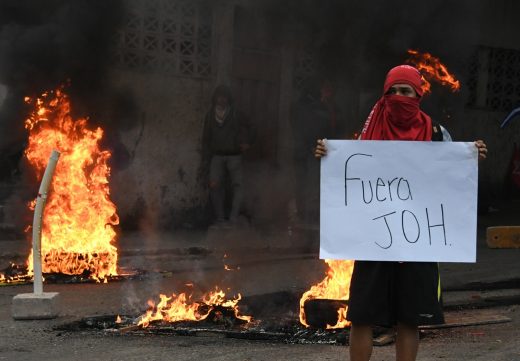 Central America
1526 views
Central America
1526 views
Honduran opposition protesters take to the streets
Noe Leiva / AFP
-
December 15, 2017
Supporters of the leftist opposition in Honduras blocked streets in various cities around that country on Friday, despite political repression,…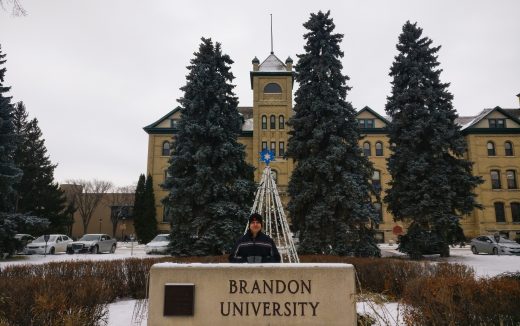 Please Send Coffee!
2394 views