Red, White & Blue Fills U.S. Festivities
INDEPENDENCE Day celebrationsmay have been a day early, but U.S. citizensand their families celebrated with gusto allthe same, the American spirit heightened bythe presence of two U.S. senators.July 3 was bright and warm, perfect forthe American Colony Committee's festivalcelebrating the 228th anniversary of U.S.independence.An estimated 5,000 people wanderedamong tents and around booths from 8 a.m.to noon, choosing among dozens of activitiesand food offerings, said Spencer Manners,president of the American ColonyCommittee.And everything on the grounds ofCervecería Costa Rica in Alajuela, northwestof San José, was free thanks to the fund-raisingefforts of the colony committee.Attendees noshed on bagels, popcorn,frozen yogurt, and piles of hot dogs. Theysipped beer, milk, cappuccino, and soda. Itwas American excess, full of fun.UNCLE Sam prowled the crowd, posingfor photographs and handing out Americanflags, while country line dancers swung theirflag-print skirts and invited onlookers to joinin.Others rested under the trees with friendsand family, napping with hands crossed overred, white and blue t-shirts.For the kids, there was face painting, sackraces, a playground, crafts, and rides includinga small roller coaster. Some of the adultsparticipated in the kids' activities as well.Randall Calvo, 22, a sportsbook workerfrom Heredia, won the water balloon toss."It's a kid's activity but everybody canenjoy it. There's no age limit to have fun,"Calvo said, adding that the activities were"amazing."Adriana Barriga, a 4th grade schoolteacherfrom Illinois, relaxed with herdaughters by the Café Britt booth and enjoyinga rare visit to her native country."I attended this event 15 years ago, whenmy daughter was about 6 months old, andthe party was a garden party at theAmbassador's house and President BushSenior was there, with Dan Quayle," Barrigasaid (TT, July 7, 1989). "This is so much biggernow. It was a small garden party then.There's more people now, better food, a lotof freebies, a lot of fun. The kids are havinga good time."HER daughter, Miranda Green, 8,agreed."I tried to win the sack races, but noteven halfway through, I fell," Green saidgood-naturedly. "And now we're going toget our faces painted."During the official flag-raising ceremony,two Marines formally presented a flagthat had flown over the U.S. Capitol. Theflag was raised to half-mast in respect for therecent passing of former U.S. PresidentRonald Reagan.The crowd proudly sung both the CostaRican and the U.S. national anthems, thendug deep into its elementary school past forthe Pledge of Allegiance, many with onehand over their heart and the other handclutching a cup of beer.Though in a different country now, thespeeches of Sen. John Cornyn (R-Texas) andSen. Richard Shelby (R-Alabama) appearedto instill patriotism in the crowd (see separatestory)."Senator Cornyn and I have only beenhere a few hours, but we feel at homebecause we've been welcomed by so manypeople. We feel like this is a great Americanpresence here," Shelby said.IN Guanacaste, between Liberia andPlayas del Coco, another festivity tookplace. While the party has traditionally beenheld and organized by Laura Hahn, this yearthe celebration was organized by the Boyand Girl Scout troop of Liberia.The festivities, held on the Hahn's property,included traditional Costa Ricandances, volleyball, children's games andhorseshoe tossing. It was rumored there weremore Canadians in attendance, but hand-heldAmerican flags were prevalent. Aside fromthe dominant English being spoken, Spanishand German could also be heard amongstparty-goers. The all-day party came to aclose with a fireworks display as soon as thesky darkened.(Tico Times Reporter Betsy Yagla contributedto this report from Guanacaste).

You may be interested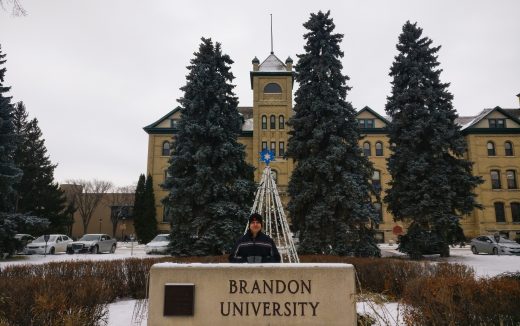 Please Send Coffee!
896 views