Italian Restaurant Serves Refreshing Ambiance
NEW malls open and trendyrestaurants move in – some evenhave outdoor seating overlooking asprawling parking lot. If you'retired of this urban, unappetizingvista then visit Da Marco RistorantePizzeria Canal Grande, an oasis oftranquility with birdsong in thebackground and greenery to blendwith the color of your salad.The charming Marco Denardo,who many will remember for hisexcellent Italian fare at CaféMediterraneo in Pavas, is now pursuinghis culinary talents west ofSan José in Piedades de Santa Ana, between Santa Ana andCiudad Colón.The restaurant, (previously known as Canal Grande)has a delightful country setting. Located at the entrance toHotel Posada Canal Grande, it has remained a favorite overthe years, despite changes of management.The attractive dining room, with virtually floor-to-ceilingwindows on three sides and French doors opening onto thepatio, is decorated in lemon chiffon yellow, and is adornedwith watercolors depicting scenes of Italy. White-and-powder-blue table settings, hanging lamps made with a combinationof variegated blue Venetian glass and bottles of excellentolive oil and balsamic vinegar on each table emphasize theMediterranean ambience of this charming restaurant.Alarge table in the center of the dining area can accommodateup to 12 people and would be an ideal setting foran out-to-lunch group or large gathering. At the front of therestaurant, an intricately carved mahogany bar is a nicespot to enjoy an evening drink and sample one ofDenardo's pizzas.THE waiter appeared immediately after our party offour arrived for lunch and with well-rehearsed lines, recitedthe Chef's Specials of the day. We opted to share twoappetizers and a salad with cubes of feta cheese and slightlylimp arugula – not always easy to find in this country.The stuffed eggplant, served with rounds of homemadePolenta (an Italian favorite made fromcornmeal) made an interesting combination.The octopus Carpaccio wassliced wafer thin, lightly seasoned andnot the slightest bit chewy. A selectionof different types of Carpaccio appearon the menu, all ¢2,200 ($5). If anythingresembling the one we sampled,they're certainly recommendable.The Antipasto plates ¢1,800-3,500($4-8), are ample as an appetizer fortwo and are made with ingredientsimported from Italy, such as Prosciuttoand a selection of cheeses.PASTA is pasta and Denardo's arevery reasonably priced. They come inall shapes and sizes, cooked a la denteand dressed with an array of sauces.Penne Puttanesca and Linguini withsun-dried tomatoes and Calamataolives were fine at ¢2,000 ($4.80), butmaybe the homemade Ravioli reportedto be "extra special" would have been amore interesting choice.The Gnocchi ¢2,000 ($4.60), werestuffed with sweet potato and smothered in a Porcini mushroomsauce. Variations of these small potato dumplingsabound and this homemade, much-loved Italian comfortfood was delicious and different, with an unusual sweetishflavor.However, Denardo's undeniable coup was the oceanfreshtuna coated in sesame seeds, ¢3,600 ($8.30). Cookedrarer than rare as ordered – literally just seared on bothsides, we all unanimously agreed it was "superb." Whencomplimented on this masterpiece Denardo laughed."My wife is Japanese," he said. "I try to combine someflavors of her homeland with mine and tuna is an ideal fishto do this with."AS we shared a portion of homemade, extremely moistTiramisu and sipped our coffee, we all agreed the waiter wasoverly zealous. His eagle eye never missed a beat, but we feltrushed. This could have been because it was lunchtime andmany customers don't want to linger over a leisurely meal.However, it would have been nice to give us time to take abreather between courses. One of my pet peeves as a sloweater is to be left still munching after other diners' plateshave been whisked away long before I've finished.The menu states that tax and 10% service is included inthe prices listed. The inclusion of tax is the norm in mostrestaurants, but service is usually added at the bottom of thebill. A waiter who didn't serve us, but delivered the bill didn'thesitate to inform us that service wasn't included. We hadno idea if it had been omitted or not, but didn't appreciate hisforthright manner. Generally, we enjoyed a very pleasant,reasonably priced lunch and would certainly return again.The restaurant is open noon–3 p.m. for lunch. Dinner is6-10 p.m. It is closed Mondays. For more info or directions,call 282-4103 or 392-5637.

You may be interested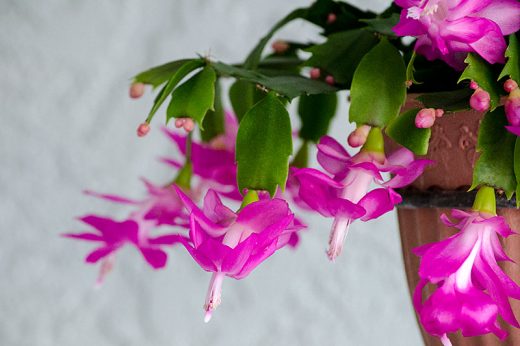 Environment and Wildlife
710 views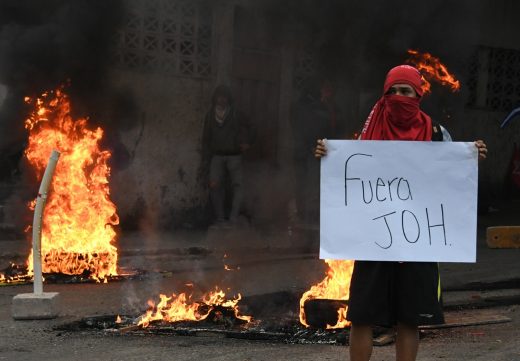 Central America
1526 views
Central America
1526 views
Honduran opposition protesters take to the streets
Noe Leiva / AFP
-
December 15, 2017
Supporters of the leftist opposition in Honduras blocked streets in various cities around that country on Friday, despite political repression,…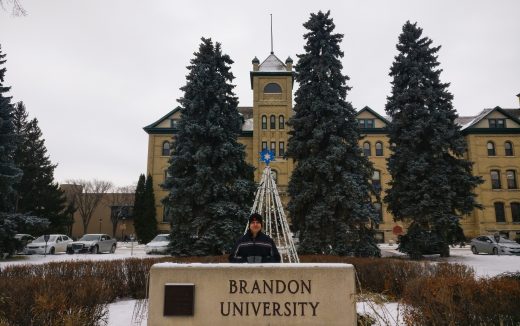 Please Send Coffee!
2394 views