Seafood Restaurant's Decor Pleasant Change
THE name "De L'Ola del Mar"is a perfect indication of what thisrecently opened seafood restauranthas to offer. It's yet another choicein Plaza Itskatzú, a dining Mecca inthe western suburb of Escazú –southwest of San José.If you're enamored by anythingthat swims and the thought ofseafood makes your taste buds tingle,then take the plunge and visit "DeL'Ola del Mar." The modern, elegant,black-and-white décor resemblesnothing close to the usualseafood house decorated with nets,shells and sea urchins. White linen tablemats and napkins,plus a high ceiling draped with a canopy of creamy whitefabric adds a unique touch to this light and spacious restaurant.Five of us arrived for Sunday lunch and found the restaurantempty apart from two diners. An acquaintance of oursand fan of the establishment recommended various items onthe menu with great enthusiasm. Our attentive waiter reiteratedhis recommendations and we ordered both the appetizerslisted as "The Chef's Specials." These change regularlyas do the main courses.The breadbasket arrived with a selection of warm miniloaves and bread sticks accompanied by garlic butter, oliveoil with thyme and a hot pepper dip. We munched on theseuntil our appetizers appeared.THE Artic clams served on a bed of sea algae resemblingChinese watercress, were enhanced by a touch of thetropics – slices of mango. The presentation was as creativeas the description. I was somewhat bewildered as I pokedaround in the sea algae for a mollusk's shell. Then my companionsinformed me that the centerpiece, which lookedlike an attractive floral arrangement, was actually made outof the clams. They were delectable, despite being shell-less,but a mollusk is a mollusk and personally I'd rather havethem left in their juicy abode.The waiter solved the mystery, "The clams are importedfrom the Canadian Artic minus shells,and we also import seafood not found inCosta Rican waters from Chile," he toldus.The vermicelli served with a selectionof seafood dressed with sesame oiland lemon juice was piquant and different,while the cerviche a la Tica, marinatedfish Tico style with chunks of avocado,received no complaints. Alarge selectionof appetizers and a few soups, mostlyseafood based, range from ¢1,350-4,325 ($3-10), with the clams topping thelist. Slightly overpriced I thought.The main course offerings, some withpasta or rice, include a selection of mollusks,crustaceans and fish. Scallops –seldom seen on menus here – are alsoavailable. It was hard to decide; everythingsounded very tempting, prepared ina variety of ways with a combination ofdifferent ingredients. Prices range from¢3,000-5,000 ($7-11). Lobster andshrimp are more expensive: ¢7,500-10,000 ($17-24). A coupleof chicken and steak dishes will keep non-fish eatershappy and I've heard reports that one of the Chef's specials,surf 'n turf is excellent.OUR orders were well timed and arrived together. TheMahi Mahi with avocado was served with a shot of Tequilaon the side, presumably to douse the fish. However, therecipient had a different idea and it disappeared in traditionalMexican fashion with salt and lemon. Yuca stickssmothered in garlic and a tasty ratatouille accompanied thered snapper with sun-dried tomatoes.Octopus with baby potatoes and shrimp flambé withrum were all as delicious as they looked. Chef EdgarAlvarez must be congratulated on his creative presentations,blending of flavors and ability to cook all that swimsto perfection. My one complaint was it could have been hotter.My friends agreed, but it didn't seem to bother them.We all passed on the desserts that included lemon pieand crêpe Suzette, nor did we sample any wine from thecomprehensive list.The service during the meal was commendable, butnothing is ever perfect. By the time we were served coffee,the restaurant seats had filled and two in our party hadalready left. To our surprise, the waiter asked us to move toa smaller table because he needed our table for a party of sixwho had been waiting outside. Against my better judgement,we moved.De L'Ola del Mar is an upscale restaurant, with excellentfood, and a pleasant ambience, but regardless of how busy itis, they should learn to treat their customers with morerespect and give them time to finish their coffee in peace.IT'S located on the second floor on the south side ofPlaza Itskatzú by the Próspero Fernando Highway west ofSan José between Escazú and Guachipelín. Open Mon-Fri.,noon-3 p.m. and 6 -11 p.m. Sat., noon-11 p.m. Sun., noon-8 p.m. For reservations, call 289-4364.
Facebook Comments
You may be interested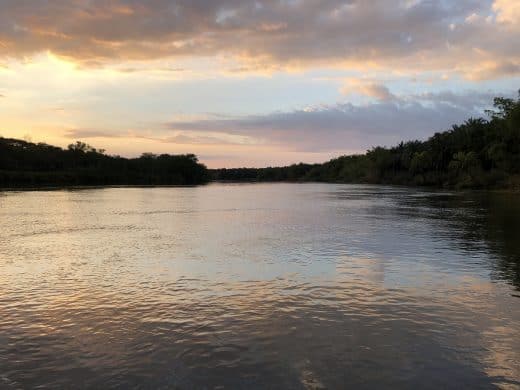 Tico Times Deep Dive
229 views
Tico Times Deep Dive
229 views
Our Southern Zone Deep Dive is underway!
Katherine Stanley
-
March 26, 2019
Our editorial team is making its first trip of the year – what we hope will be the first of many –…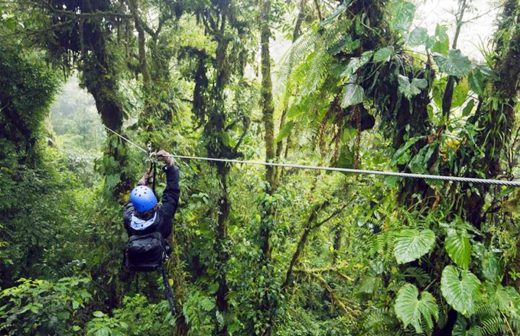 Travel & Tourism
407 views